Note: This novel was named one of the Ten Best Books of the Decade in England and was #2 on France's bestseller list.  Indridason was also WINNER of the Glass Key Award for Best Nordic Crime Novel in 2002 and 2003, and WINNER of the Gold Dagger Award from the Crime Writers' Association in 2005.
"[Erlendur] had never dreaded the winter as so many did, not like those who counted the hours until the days would start to lengthen again.  He had never regarded the winter as his enemy.  Time seemed to slow down in the cold and darkness, enfolding him in peaceful gloom."
Those w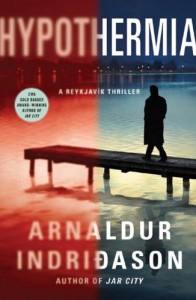 ho are already familiar with the five earlier novels in this Icelandic mystery series featuring Erlendur Sveinsson know that Erlendur is a dark, gloomy, introspective, but caring man who does not share much about his life.  A loner who survived a terrible divorce about twenty years ago and never remarried, Erlendur and his former wife have no contact—she blames him completely for the failure of the marriage.  He tries to stay in touch with his son, Sindri Snaer, and his daughter Eva, though they have been indoctrinated by their mother and blame him for many of the problems they both have had with substance abuse.  Even doing police work in Reykjavik, Erlendur often prefers to work on his own, and he never lets up when he thinks a crime has been committed, often investigating old crimes in order to solve recent ones.  His discoveries, as shown in the previous novels, have resulted in very dark, violent, and psychologically tense thrillers, many of them prize winners, and at least one film, Jar City, also a prize-winner, which is terrifying in its details.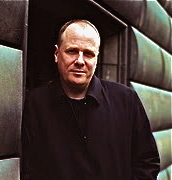 As the series has developed, however, so has the main character, Erlendur.  It is almost as if he has become less shy—as if he has decided to reveal himself to his readers in ways that were not possible in the first novel, Jar City.  Aspects of his life that have been hinted at in the past are fully developed here, and the reader finally comes to understand why Erlendur has acted in such self-protective ways.  One might even describe this novel as more of a character novel, less of a thriller, than what one has experienced in the past, and many readers will celebrate the subtle change of focus.
The hanging death of a young woman at a remote vacation cottage on Lake Thingvellir piques the curiosity of Erlendur when it is discovered that the victim, Maria, is from the Reykjavic area, a married history scholar who has had difficulties coping with the death of her mother two years earlier.  Though local police have declared the death a suicide, a good friend suggests to Erlendur that she does not believe the woman, Maria, killed herself.  As Erlendur investigates, he learns about the drowning death of Maria's father at the same lake, which she witnessed as a child, and about her interest in trying to discover a bridge between the two worlds of life and death, a way to know for sure if there is "something" real beyond life, possibly a way to contact her mother.  "What if what I saw when Dad died was on the boundary between two worlds," she notes.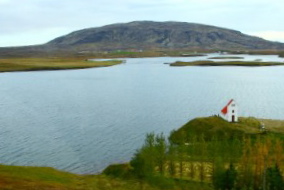 While he is investigating this death, the elderly father of a young man who vanished thirty years ago visits Erlendur at this office.   A widower, still distraught after all this time, he visits Erlendur periodically to see if there are any new leads, but there is a special urgency now.   The old man is dying, desperately hoping to know his son's fate before he dies.  Erlendur's contact with the old man and the reminders of these disappearances strike a special chord with Erlendur, whose eight-year-old brother disappeared when he, Erlendur, and their father were overtaken by a blizzard while checking on their sheep in Eskifjordur over forty years ago.  He can identify with the old man, and the poignancy of his concern for him involves the reader's emotions, too.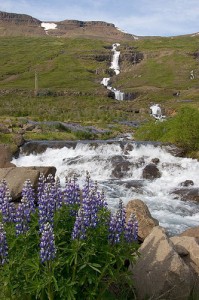 Ghosts play a huge part in this novel.  Maria has seen the ghost of her mother and is awaiting a message from her.  The old father of the boy missing for thirty years is haunted by the uncertainty regarding his son's death and wants only to know his son's fate.  Erlendur is emotionally paralyzed by the ghost of his brother.  Concerns with death and the afterlife alternate with issues of responsibility and guilt and the attempts to reconcile these issues by many characters add to the thematic importance of the novel.  Though this novel is somewhat different from others in this series with its focus on the life of Erlendur, instead of on dark action, I suspect that many other readers will also celebrate the emphasis on this fascinating main character.
Note: Also reviewed here:  Indridason's  JAR CITY,    THE DRAINING LAKE,     VOICES,      OPERATION NAPOLEON,      OUTRAGE    REYKJAVIK NIGHTS,     INTO OBLIVION
Photos, in order: The author's photo is from  www.islandsbloggen.com
The photo of Lake Thingvellir is from http://commons.wikimedia.org
The photo of  Eskifjordor, where Erlendur grew up and where he and his father and brother were caught in a blizzard, is from this site:  www.panoramio.com