Note: Camilla Lackberg is the most profitable author in Swedish history, outstripping even Stieg Larsson in total book sales.  She is #6 on the list of most popular authors in all of Europe, and this novel is on the Washington Post list of Best Books for Summer Reading.
"I keep seeing [her] in my mind.  Held captive somewhere, by someone who's torturing her.  It's because of her that I'm trying to think outside the box.  We can't afford to be as conventional as we normally are…We have to consider what's even highly implausible.  It's possible that this is only a crazy idea on my part, but I haven't found anything yet to convince me otherwise…"
Fjal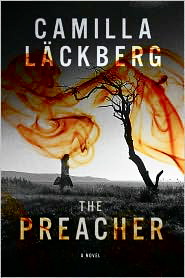 lbacka, Sweden, a small fishing village in western Sweden might seem like a quiet, peaceful place, but as readers of Camilla Lackberg's previous novel, The Ice Princess, have discovered, Fjallbacka holds many secrets, some of them involving murder.  Having just solved one difficult murder case, Chief Investigator Patrik Englund is enjoying a much-needed vacation, but he receives a call which quickly draws him back to the Tanumshede Police station.  Patrick and his wife Erika Falck have been awaiting the imminent birth of their first child, but the crime he discovers puts an end to all thoughts of a quiet vacation.  A six-year-old who has left his house early in the morning to play in the countryside has discovered a woman's naked and beaten body.  Underneath that body are the skeletons of two more women who disappeared in 1979.  Autopsies prove that all three had been slowly tortured over the course of many days before merciful death interceded.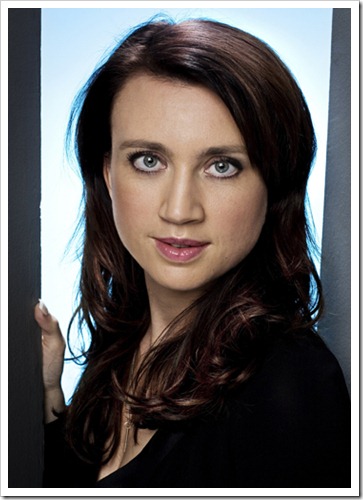 Through flashbacks to 1979, when the first deaths occurred, the story develops into a murderous saga involving the Hult family, whose family patriarch, Ephraim Hult, was a highly successful evangelical preacher, and whose two sons Johannes and Gabriel were found to have supernatural healing powers when they were children.  Ephraim is now dead, and his two sons are enemies as a result of his will, with Gabriel inheriting everything and Joannes and his wife living in a shack.  Their sons have taken different directions:  Robert and Stefan, Joannes's sons, commit robberies and behave as outlaws.  Jakob, son of the privileged Gabriel, works with disturbed children and provides a home for his sister Linda, who does not want to live with her parents.
As one might guess from the description of the plot so far, author Camilla Lackberg spends as much time on the lives and motivations of her characters as she does on plot development, and when yet another young girl disappears from town, Patrik and his crew (which also has frictions and rivalries) realize they may have a chance to find her before she dies of the same tortures which were inflicted on the previous young women.  Dozens of complications, which are revealed through the family backgrounds and psychology of the police officers, the victims, and the various members of the Hult family keep the tension high as Lackberg involves the whole community in an assortment of clues and red herrings.
Flashbacks in italics inserted throughout the present day action are told from the point of view of an imprisoned female victim from 1979, held in a cold dark place, as she reveals her thoughts while trying to cope with another day of torture.  No one day is so terrible that the damage will kill her that day;  it is the accumulation of tortures over many days that make her long for death.  Gradually, the reader is able to identify which of the two women is telling her story first, and the sad point at which the voice changes.
Although the dialogue is often wooden and clichéd, the author's emphasis on characters and why they behave as they do give a depth to this novel that straight action-mysteries do not usually have.  Blackmail, revenge, an obsession with power, seething resentments spawned by injustice, and love and passion are all motivating forces which one sees here through the various characters, but there are also many implausibilities.  A number of characters, some of them repeating, add little to the story line except diversion.  Erika's sister's problems, a big part of The Ice Princess, for example, continue here as a distraction, and the late addition of the character of Kennedy Karlsson, with his unusual background, seems to be a convenient way out of a messy plot issue
It is easy to see why Camilla Lackberg is such a popular author in Scandinavia and in Europe at large, however.  She writes good escape reading that keeps the reader entertained, involved in the action, and willingly "suspending disbelief" throughout.  At age thirty-seven, Lackberg is not only winner of the French Grand Prix de Litterature Policier (2008) for The Ice Princess, but also winner of the People's Literature Award and the Author of the Year Award in Sweden.  Her nine novels, only two of which have been published in the US, have all been #1 best sellers in Sweden, and she is reported to be the "most profitable native author in Swedish history," outstripping even Stieg Larsson in book sales.   Her novels have been published in thirty-five countries.  Her first two novels: The Ice Princess and The Preacher, are newly  released in the US, and her third and fourth novels are already in process of translation for publication in the English-speaking world.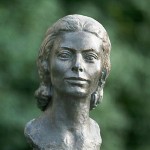 Translated by Steven T. Murray, who is also translator of Henning Mankell and Stieg Larsson (under the pseudonym of Reg Keeland), this is a novel by a young, thirty-seven-year-old author, who shows a lot more sophistication than in The Ice Princess, released here last year.  With seven more novels already written, Camilla Lackberg should expect growing sales here as the translations and new releases begin to reflect her continuing growth as an author.
ALSO reviewed here:  The Ice Princess
Photos, in order: The author's photo and an interview are  from http://nextread.co.uk
The photo of Fjallbacka is from Wikimedia Commons:  http://en.wikipedia.org
The Tanumshede Police Station appears here:  http://www.polisen.se
Ingrid Bergman lived on one of the outer islands of Fjallbacka.   A small square in Fjallbacka is named for her.  Her photo in Fjallbacka:   http://www.fjallbacka.com
Bergman's memorial:  http://www.fjallbacka.com Photo by kustfotografen