"The significance of Jane Austen is so personal and so universal, so intimately connected with our sense of ourselves and of our whole society, that it is impossible to imagine a time when she or her works could have delighted us long enough."—Author Claire Harman
Just besi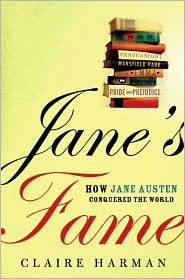 de the cash registers of a large mall bookstore this week was an entire table of books, arranged attractively for Mother's Day—all were "Jane Austen books."  Of the fifteen or so books, however, only one of these was actually a book written by Jane Austen.  The others, all presumably "books Mother would love," included:  Jane Austen Ruined My Life by Beth Pattillo, What Would Jane Austen Do? by Laurie Brown, Confessions of a Jane Austen Addict by Laurie Viera Rigler, and the unforgettable Pride and Prejudice and Zombies: The Classic Regency Romance – Now with Ultraviolent Zombie Mayhem! by "Jane Austen" and Seth Grahame-Smith.  Five or six other books focused on Mr. Darcy in various new adventures.
Though Jane Austen has always been much read during our lifetimes, the current "Jane-mania" has now reached epic proportions.  Claire Harman, author of JANE'S FAME, in this readable and  scholarly analysis, goes back to Jane Austen's own time to describe the events leading to her increasing popularity over the past two centuries, ultimately explaining "How Jane Austen Conquered the World."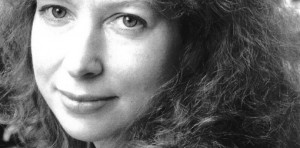 Jane grew up in a large, close-knit family of modest means which delighted in reading and writing.  Her eldest brother James was expected to find fame as a poet, and she and her other five brothers and one sister all participated in the writing and producing of dramas for the whole family to enjoy.  Writing for the public was still a man's activity, though occasionally books were published anonymously, "By A Lady," and Jane Austen spent most of her life writing privately, for family and friends.  For twenty years, she wrote and, more importantly, rewrote her six famous novels.  Sense and Sensibility was finally sold to a publisher in 1811, when Jane was thirty-five, and three other novels soon followed, all written "By A Lady": Pride and Prejudice (1813), Mansfield Park (1814) and Emma (1815).  Two more novels, Northanger Abbey and Persuasion, were published posthumously, in 1817.
Jane Austen's fame beyond the family grew slowly during her lifetime (1775 – 1816).  Her books did not sell a large number of copies, though she was praised by the literati.  Dramatist Richard Brinsley Sheridan publicly recommended Pride and Prejudice in 1813, and in 1815, Sir Walter Scott wrote a four thousand-word praise of Pride and Prejudice, Sense and Sensibility, and Emma. After her death, Richard Whately, the Archbishop of Dublin, wrote a long piece in the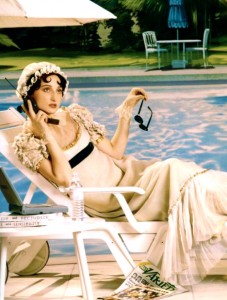 Quarterly Review, praising Austen and indicating that "[She] gave away more about how women think and behave than any previous writer had cared or thought right to do."  An anonymous reviewer in Blackwoods was the most perceptive, commenting in 1818 that Austen "went against the grain of time," which was "the love of historical and…romantic incident," the subjects popularized by Sir Walter Scott, Lord Byron, and William Godwin.  He went on to predict that "When tastes change, she will be one of the most popular of English novelists."
After her death, her work remained in print, and by 1840, Jane Austen was being compared to Shakespeare by Thomas Babington Macaulay:  "Shakespeare has neither equal nor second," he commented, "[but] among the writers who in the point which we have noticed, have approached nearest to the manner of the great master, we have no hesitation in placing Jane Austen."  As the nineteenth century continued, Robert Southey, Samuel Taylor Coleridge, Edward Bulwer-Lytton, and others all praised her work.  Charlotte Bronte was the lone dissenter, but her criticism of Austen was so widely publicized that other dissenters also began to chime in. In 1869, Jane Austen's nephew James Edward Austen-Leigh believed it prudent to publish a memoir about Jane for "defensive reasons," emphasizing her character and where she fit in terms of "class."  The book was a huge success, and went into extra printings.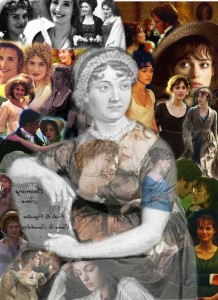 By the 1890s, the "Janeites" were almost a cult, and numerous editions of her work were illustrated profusely by the pre-Raphaelites.  Henry James was regarded as Austen's "literary son and heir."   Her works were considered "therapeutic" for shell-shocked soldiers after the Great War.  In fact, Rudyard Kipling, devastated by the loss of his only son during the war, was able to write for the first time in five years when he published a story called "The Janeites," a story which marked his return to health in 1924.  The Bloomsbury group loved Austen, and Virginia Woolf became a "penetrating and sympathetic critic" of her work
The biggest boost to Jane Austen's popularity came with the movies of the 1940s.  Her books, regarded as romantic, gained popularity, and author Claire Harman believes that the current popularity of "chick lit" owes much to the fact that these books are often based on Jane Austen's plot outlines, with their "erotic potential."  All of Austen's books have now spawned their own TV mini-series, and many have also been adapted for film, gaining instant fans for Austen across the globe.  The anonymous reviewer from Blackwoods, in 1818, was certainly correct when he said that "When tastes change, she will be one of the most popular of English novelists," though who could ever have predicted that books like Pride and Prejudice and Zombies, with "Ultraviolent Zombie Mayhem" would be selling on a table beside Sense and Sensibility? Jane's fans will love this thorough, scholarly study, filled with anecdotes and new insights into Jane Austen's legacy.  (My Favorite Non-Fiction for 2008.)
Notes: The author's photo appears on http://cheltenhamfestivals.com
"Jane at the Pool" appeared in:  http://www.dailymail.co.uk
The iconic Jane drawing, surrounded by all the actresses who have portrayed her heroines is from  http://media.photobucket.com
ALSO, links to reviews of EMMA, LADY SUSAN, MANSFIELD PARK, and PERSUASION may be found by clicking the Authors or the Classics tab at the top of this page.