"The insecurity in this country is enormous.  People are afraid.  Especially in farming communities like this one.  You'll soon find out that there's a big hero right now at this end of the country.  A man who is applauded behind drawn curtains.  The man who saw to it that there was a municipal vote that said 'no' to accepting refugees."
Set i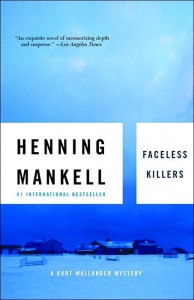 n Sweden in 1990, Henning Mankell's first Kurt Wallander mystery begins with a dramatic, Raymond Chandler-esque scene.  An elderly farmer from Lannarp, an "insignificant farming village" in southern Sweden, awakens at 4:45 a.m. with a sense of unease: "Something is different.  Something has changed."  As the farmer gazes at the farm next door, he begins to notice a series of homely, seemingly insignificant details, and he and the reader slowly conclude that he is not overreacting in his growing alarm.  When he finally pulls on his clothes and hobbles next door to check on the occupants, he discovers a gruesome scene–his neighbor of forty years lying bludgeoned to death, his wife slowly strangling in a noose.  Kurt Wallander, substituting for the absent police chief of Ystad, some distance away, answers the farmer's panicked call for help and investigates the "methodical violence" of the bloody crime scene.
Wallander is something of a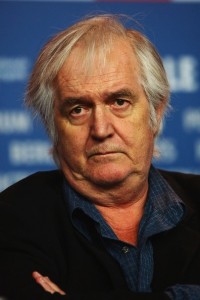 loner these days, his wife of many years having left him.  His daughter is estranged.  Lonely and depressed, he is drinking and smoking too much, not eating properly, and not taking care of his appearance or his house.  He latches onto this case, working overtime, sleeping at the station, often staying up all night on surveillance as he tries to deal with his own issues and solve the case at the same time.  He soon discovers that the victim, Johannes Lovgren, is not the innocent farmer he has appeared to be, and as he investigates and follows clues, he and the press quickly conclude that the crime may have been committed by foreigners.  Public threats are made against the foreigners by extremists, and Wallander knows that "The [threats] had to be taken seriously.  In the past year there had been too many incidents that confirmed that there were well-organised factions that would not hesitate to resort to open violence against foreigners living in Sweden or refugees seeking asylum."
It is in the examination of these attitudes that this novel is different from the typical whodunit. The country is changing, the author notes, and "soon the entire Swedish countryside will be nothing but suburbs of the big cities…Today drugs are everywhere…Organised crime is widespread in Malmo. The open borders and all the ferries coming in are like candy for the underworld." As the violence ratchets up, the author examines Sweden's "open borders" immigration policy, concluding that part of the problem for the populace (and the police) is the haphazard record-keeping at Immigration.   No one knows who is in the country, how they got there, in which camps they may be living, and where they go if they leave the camps.  A few may be involved in crime, but no one knows who is who, and the entire immigrant population becomes an easy scapegoat for society's frustrations with changes they do not understand and will not accept.  These sociological observations broaden the scope and add immeasurably to what is already an exciting mystery, told in a straightforward narrative style.  Comments and observations are included naturally within the context of the story, and they "fit" beautifully, explaining why Wallander thinks the way he does and why he pursues the directions he does.
Wallander works the Lovg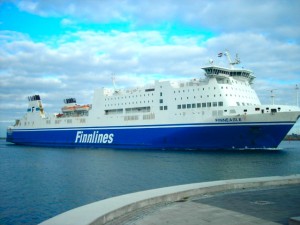 ren case for eight months before tying it up, and the many false leads and false conclusions keep the reader involved and interested.  Cases that seemed to be connected may not be; suspects who seem to be absolutely guilty prove to have air-tight alibis; and people who seem to be completely trustworthy prove not to be.   Wallander himself makes some personal discoveries, but how much he himself can be trusted to remain on the straight and narrow remains to be seen.  With the author's focus on the "big picture" throughout the novel, this mystery has a much broader scope than most other crime thrillers, and with Wallander, the imperfect policeman, managing the case and not-quite-managing his life, it is no wonder that this novel has led to twelve additional novels so far and a popular BBC-Scotland series starring Kenneth Branagh.
Note: The author's photo is on http://www.zimbio.com
The author's website:  www.henningmankell.com/
The Malmo Ferry, which brings "outsiders" into town—easy scapegoats for whatever goes wrong in society.  http://www.travbuddy.com