"Everybody's played the system, Simo, you know that – some more than others, but they've still done it.  And if they haven't done it, they're going to one day, and if they don't end up doing it, they're going to regret it; nobody wants to be the chump."
I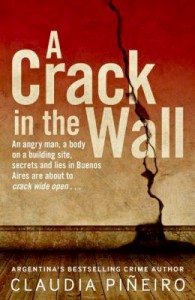 n this deliciously wicked new novel, her best one yet, Argentinian author Claudia Pineiro, focuses once again on the evil that lurks within the hearts of men, even those who seem innocent or numbed by their own circumstances.  Honesty does not seem to enter the equation here, as Pineiro also mines this theme in her two previous novels, recently translated for an American audience – All Yours and Thursday Night Widows, which was made into a hit film in Latin America.  As dark as the theme seems to be, the author works it with a light hand, employing surprisingly little violence (which usually takes place "offstage") and creating characters who often bumble their way through the complex mazes of their lives and into situations over which they believe they have little or no control.  Life in Buenos Aires may seem dark here, but Pineiro's characters take their circumstances for granted and do what they believe they must do to succeed. In the process, they become understandable – and all too human in their weaknesses – no one wants to be the chump described in the opening quotation.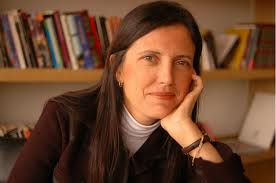 Pablo Simo, the forty-five-year-old architect who is the main character here, has been married to Laura for eleven thousand seventy days.  It is a marriage about which he has thought little, and though he does not believe he is in love with her any longer, neither has he strayed much farther than the realms of imagination, primarily with a sexy female partner at the architectural firm at which he has worked for his whole career.  The construction business in Buenos Aires has been booming, and beautiful old buildings are constantly being demolished so that apartment buildings can be constructed with a better "plot ratio" (more floor space – and potential profit – relative to the size of the building lot).  Though the architectural firm of Borla and Associates has been extremely successful and Pablo Simo has been there for almost twenty years, he is not a partner and has had no piece of the action, for reasons that he never even questions.  He spends his spare time at his desk making hundreds of designs for an eleven-story apartment tower with a north face which he believes will be perfectly beautiful, regardless of plot ratio, and he hopes that one day he will be able to build it, not in Buenos Aires, where one building must be destroyed to build another, but in a new city where he can choose the perfect site.
Pablo's life becomes suddenly more complex when a young woman comes to the office looking for Nelson Jara, someone with whom she says she has business to sort out.  Mario Borla and Marta Horvat, the firm's partners, emphasize that they have no idea who Jara is, and Pablo just keeps his mouth shut, unable to utter a single word.  By page twelve, the reader learns that "Nelson Jara is dead, buried a few feet beneath the heavy-wear tiles over which the three of them walk every day on the way into or out of the office under the concrete floor of the parking lot, exactly where they [all] left him that night, three years ago." Jara had lived in the apartment building beside a new apartment tower being built by Borla Associates, and a huge crack had developed in the wall of his apartment.  He was convinced that the construction had not been done according to code and, though he threatened to report the architects to authorities, he was willing to come to some "accommodation" with the architects.  Pablo was put in charge of putting Jara off for a week, at least until the concrete footings could be poured, and it is during this time that he came to know Jara for the man he was.  When the week ended, so did Jara.
What follows is a story reminiscent of those by Guy de Maupassant, as irony piles on top of irony and Pablo's predictable life becomes more and more unsettled.  His marriage is uninteresting, his teenage daughter is out of control, he wonders if his wife has a lover, and he has serious philosophical questions about what love really is.  He wants to experience what he is missing, and he maintains a strong residual guilt over his role in the burial of Jara three years ago.  When he stops at an unfamiliar coffee shop on his way home from work soon after the young woman appeared at the firm's offices looking for Jara, he runs into her, but she no longer needs Jara, she says, as she has solved the business matter that was so pressing.  Attractive and apparently interested in him, the twenty-eight-year-old woman, Leonor, soon engages the hapless Pablo to help her with a paper she is writing on five of the most beautiful buildings in the city.
Gradually, through flashbacks, the full, highly ironic story of Jara, his death, and its aftermath unfolds, at the same time that Pablo's own life begins to go off the rails, with wife Laura, daughter Francisca, and new acquaintance Leonor all adding complications to the orderly existence that he has taken for granted.  Throughout, author Pineiro conveys Pablo's state of mind through the many small details of his life, including his need to have his life follow predictable pathways, and as his understanding of people and his recognition of his own life's possibilities grow, Pablo becomes more interesting.
From the beginning of the novel on, author Pineiro has one surprise after another for the reader, many of them the result of coincidences which, while unlikely, make the story much more fun to read and imagine.  The bare outline of the novel's beginning, given here, is filled with ironic details which will keep a smile on readers' faces as one surprise after another unfolds.  The action is fast and furious, Pablo is suitably dense as a protagonist, and few readers will predict the grand outcomes of this clever and often amusing novel.  The biggest crack in the novel ultimately comes in the "wall" of Pablo's own stultifying life.

ALSO by Claudia Pineiro:  ALL YOURS,     THURSDAY NIGHT WIDOWS,    BETTY BOO,     ELENA KNOWS
Photos, in order: The author's photo appears on http://revistacalibre38.wordpress.com
Palacio Barolo, an Art Nouveau building by Mario Palanti, offends Pablo's sense of order with its random air-conditioners on the facade, and, presumably, the awnings and sun shades. http://buenosaires.for91days.com/
El Edificio de los Pavos Reales, by Colombo, with its unusual surface on the face, reminded Pablo of a class in which the unusal survace on the facade was described as "Stucco, not fondant!  Stucco, not fondant!" http://www.tripadvisor.com
La Casa de los Lirios, the House of the Lilies, by Ortega, reminded Pablo if he hadn't studied it in class that he might say that "this building had fallen into the clutches of man-eating plants." http://www.clarin.com
A Caran d'Ache pen for architects, which Pablo was always careful to line up properly on top of the file folder on his desk, appears on http://revistacalibre38.wordpress.com
A CRACK IN THE WALL

REVIEW. Argentina, Humor, Satire, Absurdity, Mystery, Thriller, Noir, Social and Political Issues

Written by: Claudia Pineiro

Published by: Bitter Lemon Press

ISBN: 978-1908524089

Available in: Ebook Paperback