"I'm a little prairie flower,
Growing wilder by the hour – flower – hour-
Nobody cares to cultivate me – mee – mee – mee
So-o I'm as wild as wild can bee – bee- be," Miss Peabody sings in the bath, after reading a new letter written to her by novelist Diana Hopewell.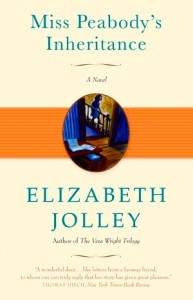 Dorothy Peabody, a spinster who has been working at a dead-end office job for thirty-five years, spends her life "smiling brightly all day at the office and being endlessly patient with her [bed-ridden] mother every evening." Her mother, constantly complaining, seems to have some sort of mystical ability to know what is happening downstairs at night when Dorothy returns from work, asking from upstairs whether Dotty has dusted the mantelpiece, whether the tinned soup is in the right order, or if, heaven forbid, Dorothy has to get up in the night, whether she has remembered to switch off the light. Occasionally, after a difficult day, Dorothy relaxes at night by allowing herself two teaspoonfuls of brandy stirred into her warm milk.
The timid Dorothy's life changes dramatically when she takes the unusual step of writing to Diana Hopewell, an Australian author whose book Angels on Horseback was "so moving and sad that [Dorothy] was unable to read the ending for a long time." She comments further that "the loneliness and the harshness of the Australian countryside fitted exactly with [her] own feelings." When the author writes back, asking her some questions about her life, Dorothy Peabody's responses lead her to experience a new secret life, a life she guards jealously and which she shares with no one, especially her mother.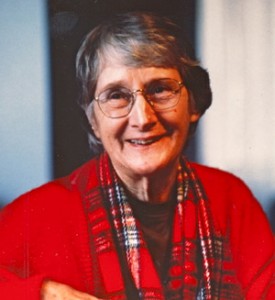 Author Elizabeth Jolley, whose portraits of elderly characters are unparalleled in their sensitivity and in the sly amusement she brings to their creation, gives life to Dorothy Peabody – or as much life as this quiet, fearful, and unimaginative woman can be said to possess, until that moment in which her life suddenly takes wing through her ongoing correspondence with author Diana Hopewell. Jolley also creates additional, vibrant and often surprising characters, also middle-aged single women, who are the protagonists of the new novel-in-progress which Diana Hopewell shares in her correspondence with Miss Peabody. As the point of view moves back and forth between Miss Peabody's life in Weybridge, outside of London, and Hopewell's novel-in-progress, which takes place in a polite boarding school in western Australia, Elizabeth Jolley keeps the humor and surprise at a high level, while also commenting on the nature of writing and the role of the novelist.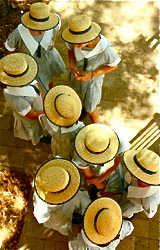 Dr. Arabella Thorne, a "person" whom Dorothy Peabody comes to know well though the correspondence, has been the headmistress of Pine Heights, a school for young ladies, for many years. Miss Thorne shares her apartment with Miss Edgely, a typist who "now inclines to make silly little mistakes. Not so long ago she put a C where a P should have been and left out an L and an E" for a paper going to a journal of higher education, leaving the article to read "the copulation in the pubic schools is increasing at an alarming rat." Miss Thorne's friend Miss Snowdon, the matron of Queens Hospital, is also a frequent visitor, and she, Miss Thorne, and Miss Edgeley, enjoy traveling together. When Miss Thorne, feeling sad for a student who will be left behind during a long vacation, invites this student to accompany the threesome on a trip through Europe, the full nature of the women's relationship and its complications become clear.
The story of Miss Thorne's trip through Europe is, for Miss Peabody, both shocking and revelatory, frightening and very enticing. Her own eyes are opening to a world she has never suspected, and new feelings are being aroused through fiction, not through anything in her real life. It is not long before she begins to make some dramatic changes in her own life, experimenting with alcohol, paying less attention to her mother, and essentially, becoming part of the life of Pine Heights run by her by now "good friend," Dr. Thorne, and her other "friends" in Australia. Fate conspires, as it does in most novels, to change Miss Peabody's "real" life in dramatic ways, as she becomes more and more dependent upon Diana Hopewell, the author. The conclusion has twists guaranteed to bring a satisfied smile to all readers.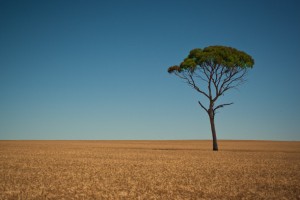 With her wry, often poignant descriptions, and the ability to reveal her characters' deepest yearnings through subtle and beautifully developed scenes and dialogue, Elizabeth Jolley is a writer of formidable talents and remarkable insights. Her characters are often lonely people trapped by circumstances in lives in which they seem to have little chance of improvement, but Jolley shows their desires for change and allows them the space to pursue change, despite the messes they sometimes create of their lives in the process. Ironies pervade the novel, from the song with which I open this review, sung by the repressed Miss Peabody about being "as wild as wild can bee – bee – bee" to sudden shifts in the narrative line which result from the characters' misperceptions of the "truth" as they have witnessed it. Always there is a gentle humor within the ironies and the surprises, not at the expense of the characters so much as it is a recognition of the craziness of life itself. As the author herself says through Diana Hopewell, "Perhaps it is in writing that the writer remakes himself and his world."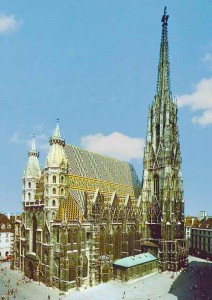 Winner of many prizes and much recognition in Australia, Elizabeth Jolley deserves to become far better known here, and few who have ever read her work have managed to stop at just one book – they are that seductive. This is my own second book by Jolley, after the unforgettable Mr. Scobie's Riddle (on my list of Favorites for the year), but I know I will read all of them, now that Persea Books has made all of them available here in fine paperback editions, and I will parcel them out so that they always feel fresh. Both Mr. Scobie's Riddle (1983) and Miss Peabody's Inheritance (1983) were released by Persea in October, and both quickly became New York Times Notable Books. Three other novels, one of which is a trilogy, are already in print. This is a novelist whose books are to be savored, and the fact that both of these books were written thirty years ago and are still fresh, new, and exciting, speaks volumes for Elizabeth Jolley's talent and her ability to speak to a large audience, even half a world away.
ALSO by Jolley:  MR. SCOBIE'S RIDDLE and     FOXYBABY
Photos, in order: The photo of the author http://ootawriters.blogspot.com
The photo of the Australian school girls appears on http://www-faculty.edfac.usyd.edu.au
The irony of Miss Thorpe going on a "relaxing" three-day vacation trip through the wheat belt in SW Australia, is seen in the commentary from this blog: "A solitary tree grows in a field of wheat in WA. Fields like this stretched for as far as our eyes could see for days and days of cycling through the wheat belt." http://worldcyclingtour.org
The pension where Miss Thorne and her friends stayed in Vienna was in the shadow of Stephansdom, shown here:
http://www.travelgrotto.com
ARC: Persea Books