Note:  Swedish author Håkan Nesser is a three-time WINNER of the Best Swedish Crime Novel Prize.
"It was [in summer of 1962] that I'd started noticing how adults spoke…and using this kind of language was a way of showing that you weren't wet behind the ears anymore….I'd been taking notes of the most important expressions and using them accordingly.  'It is what it is.'  'Same old, same old.'  'It could've been worse.'  'Life's a mystery.'  Or 'Keep your head in the clouds, and your feet on the ground,' or…"Only time will tell.' " – Erik Wassman, age fourteen.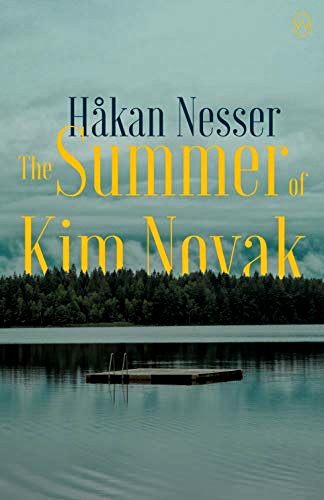 Fourteen-year-old Erik Wassman has been working on a graphic novel and keeping himself otherwise occupied in the summer of 1962, hoping to get past some of the problems he faces. He is a very young fourteen, just beginning to look at the world from a wider perspective, and his father has just told him it will be a "rough summer," as his mother is dying of cancer in hospital.  Hoping to make life easier for Erik, his father has arranged for him to go to the family's lakeside summer retreat on Lake Möckeln with his older brother Henry, now twenty-two.  He has also suggested that Erik invite a classmate, Edmund, whom Erik does not know well, to come to the lake with him.  The summer place is only fifteen miles from home, and it will be possible for Erik to visit his mother if he needs to. Author Håkan Nesser, the winner of many prizes for his crime novels, maintains a quiet calm here as he introduces his main characters and setting, especially with Erik, and as new characters are introduced, it becomes clear that much of this novel will be concerned with Erik's psychological growth, rather than with hard crime, the dark machinations which lead to murder, and the complex motivations which usually accompany it.
Erik's older brother Henry has had a much more complex life.  Always a good student, he ran away after starting college, returning a year later after traveling around the world.  A few months after his return, he ran away again, this time gone a bit longer while traveling the Seven Seas.  Now, five years after leaving school, he is settling down, working for Kurren, a local newspaper, but planning to taking the summer off to write a book.   As for new "friend" Edmund, his life is much more complex than Erik's.  Edmund's real father beat him and his mother constantly, and his mother became an alcoholic. Now remarried, she is hospitalized and "drying out,"  and his stepfather believes that a summer at the lake will be a chance for Edmund to be with other boys his age, exploring new activities.  Careful and quiet, the two boys enjoy each other's company.  For fun and excitement, Edmund learns from Erik how to use a piece of wooden ice cream spoon to get into gum machines to get the prizes without having to pay, and later will help him steal some unused planks from the next door neighbors to build a dock for their rowboat, "crimes" that no one regards as "serious."
All the quiet, domestic scenes become instantly more complex when Ewa Kaludis enters their collective lives.  Ewa, whom the boys first saw when she was a substitute teacher at their school, looks like the beautiful Kim Novak, and for the boys it is love at first sight.  When she shows up unexpectedly during summer vacation at the lake, the boys soon learn that she is there with her fiancé Berra Albertsson, who looks like a prizefighter and behaves like a bully.  Later, while on a visit to an amusement park, they witness Albertsson sadistically beating another man and then, with all his might, brutally bashing the man's head into the ground – twice – a sight so horrific that Erik finds himself crying. The only real violence or crime Erik knows is what he has seen from watching Perry Mason, Paul Drake, and Della Street on television.  When he learns soon afterward that his brother Henry is having a secret affair with Ewa, Erik doesn't even try to process this new and emotional crisis.  He is too busy dealing with "Cancer-Treblinka-Love-Fuck-Death," a refrain which regularly reminds him of his mother's cancer, the horrors a neighbor family endured during World War II, the glories of love, the mysteries of sex, and the deaths that await us all.  For Edmund, on the other hand, the beating by Ewa's fiancé is a stark reminder of the life he and his mother had with his real father, and he secretly worries about what will happen to Henry and Ewa if Berra Albertsson learns of their new relationship.

What masquerades as a quiet, relatively simple story of three young men exploring life during a summer at the lake provides some ominous foreshadowing from the outset, as author Nesser prepares the reader for the crisis to come.  On the first page narrator Erik warns the reader that he is "going to tell…about a tragic and terrible event that marked my life," an event he refers to throughout as "the Incident."   At another point early on, the author/narrator reminds us that there was exactly "one month to go before the Incident," and when Erik and Edmund go out rowing on the lake later, exclaiming about their wonderful summer, they stay on "high alert" keeping an eye out "for the first sign of an approaching crocodile…or a water snake. Or Indians." The secret action between Henry and Ewa at the cottage, much of which takes place on the first floor when Erik and Edmund are present on the second floor, gives both boys cause for worry, and Edmund, in particular, comments that "it's like waiting for a storm."  Berra's bloody beating of Ewa raises the emotional tension for all.
Part II, at the halfway point, brings further developments, as the body of Berra Albertsson is discovered and investigated.  Part III carries the action up to 1997, and resolves the fates of all the main characters.  Author Hakan Nesser does a remarkable job here of combining a psychological coming-of-age story with a crime thriller, the emphasis being primarily on the coming-of-age.  While some characters are a bit thin as they react to the investigation of something as serious as murder, the author remains consistent in keeping the story about young characters and avoiding "grand finale moments" à la Perry Mason.  His characters remain human throughout, and though there is some violence, it is always a turning point for the characters and not the main point of the novel, an interesting change of pace.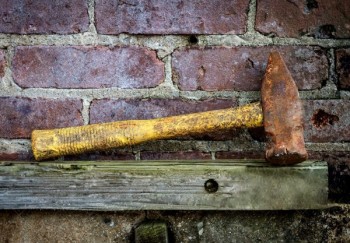 Photos.  Lake Mockeln, in the south of Sweden appears on https://www.tripadvisor.com
Kim Novak on her Puch moped is found on https://www.pinterest.com
Erik's understanding of crime and violence comes from TV shows, like Perry Mason, shown here with Della Street. Photo by Moviestore/REX/Shutterstock (2293718ck)  https://tvline.com
Author Hakan Nesser.  Photo by Caroline Andersson.  https://www.penguinrandomhouse.ca
The small sledge hammer is from https://www.dreamstime.com
THE SUMMER OF KIM NOVAK

REVIEW. PHOTOS. Coming-of-age, Mystery, Psychological study, Sweden

Written by: HAKAN NESSER

Published by: World Editions

Date Published: 06/02/2020

ISBN: 978-1642860191

Available in: Ebook Paperback