"Once you let people know anything about what you think, that's it, you're dead. Then they'll be jumping about in your mind, taking things out, holding them up to the light and killing them, because thoughts are supposed to stay and grow in quiet, dark places, like butterflies in cocoons."
Eight-year-ol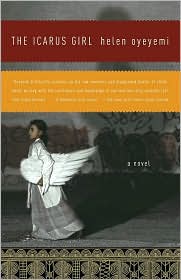 d Jessamy Harrison, the daughter of a Nigerian mother and a British father, has a particularly difficult time deciding who she is, and she seems to fit in nowhere. Significant emotional problems leave her unable to deal with the outside world, and she can spend five or more hours hiding in the family's linen closet, attempting to find some sort of "fragile peace" in the tumult which she sees as her life. Given to uncontrollable screaming fits, both at home and at school, she also falls ill, sometimes with high fevers, has panic attacks, and often talks to herself. With no friends, a mother who spends most of her time writing, and a father who is solicitous but away from home most of the day, Jess is a bright but solitary child with difficulties she cannot solve alone.
When her mother takes her back to Nigeria during a school vacation, hoping that a change of scenery will help her, she sets in motion a series of events which leave Jess struggling to hold on to her selfhood. While visiting her Yoruban grandfather, who observes the traditions of his culture, Jess wanders into the abandoned "boys' quarters," which, she discovers, is occupied. A strange girl her own age, whose body seems to change shape and who mimics every aspect of Jess's behavior, at first, becomes her first real friend. Titiola, called TillyTilly by Jess, hides from the rest of the world, but she and Jess manage to visit her grandfather's study, always off-limits, and, by force of will alone, to get inside a closed amusement park so they can play.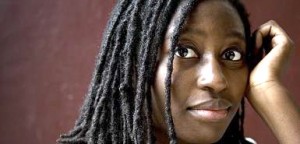 When Jess and her family return to England, she is mocked and tormented by her schoolmates and even, in her own mind, by her teacher. The unexpected reappearance of TillyTilly delights Jess at first, though she still has her screaming fits and fevers. Before long, however, TillyTilly becomes more demanding of her attention and begins breaking household objects, "getting" the people who make Jess unhappy, and causing "accidents." Jess's parents become alarmed at the havoc, especially when Jess insists that it is caused by her mysterious, unseen friend. Then TillyTilly reveals a family secret, and the battle begins in earnest for possession of Jess's soul.
Nigerian author Helen Oyeyemi, who wrote this book as an eighteen-year-old, incorporates Yoruban culture and tradition when Jess returns to Nigeria on her second trip. Jess's closeness to her grandfather and his instinctive concern help her to recognize and confront TillyTilly's increasing demands for power. Oyeymi keeps the action moving and creates considerable suspense as Jess, through TillyTilly, becomes more dangerous to those around her. Only her grandfather, who believes in magic and traditional ceremonies, seems to have the resources necessary to exorcize the demon within Jess.
The novel mov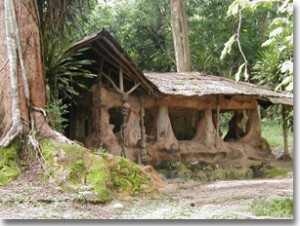 es along smartly, recreating many of the nightmares of childhood, though Oyeyemi's uncomplicated prose style and simple approach to complex problems may reflect her youth. Jess, an eight-year-old, is far too sophisticated and articulate about her fears to inspire much reader empathy, and she never feels quite realistic, especially when she herself questions TillyTilly's existence. The reader must accept that neither her parents nor her teacher fully appreciate the intensity of her emotional problems, despite her public screaming fits, her panic attacks and fevers, and her inability to make friends with children her own age. Her mother seems to think that a change of scenery, i.e., a trip to Nigeria, will "snap her out of it."
A psychological horror story, the novel provides plenty of intense scenes, however, somewhat reminiscent of Thomas Tryon's The Other, and the battle for Jess's soul is dramatic and action-packed. The conclusion feels somewhat artificial, since it relies on accident and is not the inevitable outgrowth of the actions of a rounded character, but Oyeyemi has created a page-turner that dares to be different, incorporating a clash of cultures and parallels with the Icarus legend which broaden her focus. Exciting and fun to read, this debut novel begs to become a film.
Notes: The author's photo appears here:  http://book.co.za/, with a link to an interview on the (London) Sunday Times: http://entertainment.timesonline.co.uk/
The Osun-Osogbo Sacred Grove is a sacred forest that is the cradle of Yoruba cultural traditions. It is the domicile of Osun, the Yoruba goddess of fertility.  See: http://www.localyte.com/places-to-visit/Nigeria–Ogun–Eshogbo