"I want the bowl, without the crack."
A magnificent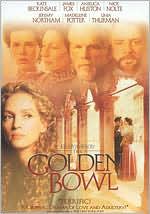 medieval bowl, created from a single perfect crystal, has, despite its appearance, a flaw–a crack which reduces its value. Henry James, author of the novel on which this Ruth Prawer Jhabvala screenplay is based, uses the gilded bowl as a metaphor for love and marriage, focusing on two couples, whose overlapping relationships and marriages prove to be as fragile and damaged as the bowl. Produced by Merchant-Ivory and sumptuously filmed by Tony Pierce-Roberts on locations in Italy and England, the film brings the intensity of the psychological conflicts to life.
Italian Prince Amerigo (Jeremy Northam) is the impoverished owner of Palazzo Ugolini near Rome, unable to maintain the palace until, in 1903, he marries Maggie Verver (Kate Beckinsale), daughter of the first American billionaire, Adam Verver (Nick Nolte). The prince has previously had a secret affair with Charlotte Stant (Uma Thurman), a friend of Maggie. When Charlotte subsequently marries Adam, Maggie's father, both couples move to England, where three years later, Charlotte and Amerigo resume their passion.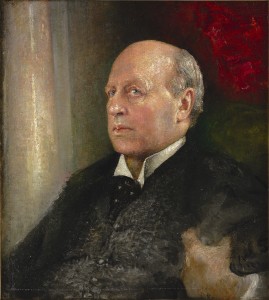 The relationships among the four principals are explored with the same sophistication as in James's novel. Maggie's torment is fully revealed when she suspects an affair, and her determination to protect her father from this knowledge becomes an agonizing chore. Numerous symbols help to convey the trauma of the betrayal, from the history of the prince's castle, in which an ancestor found his young wife and his son in bed and executed them, to Maggie's dream of being imprisoned in a porcelain pagoda which has a crack.
Nolte shows surprising subtlety in his emotions as he suspects his wife's treachery, while Uma Thurman is passionate, reckless, and very seductive in her obsession with the prince. Northam explores the prince's character fully, moving from early passion for Charlotte to a more mature awareness of his love and respect for Maggie. Beckinsale, as the ingenuous Maggie, develops maturity and shows remarkable character as she works diligently to protect her marriage and her father. Supporting roles by Angelica Huston and Madeleine Potter further develop the psychological pressures by illustrating the characters' lives within the context of their frenetic, continental lifestyles.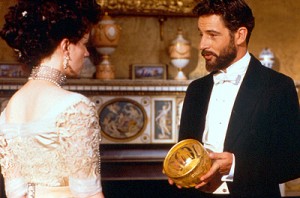 Director James Ivory inserts old kinescope films and newspapers of turn-of-the-century America into the film to illustrate the on-going contrast between life in America and life in Europe, a constant James theme, as Verver builds his new American museum of European treasures. Lovers of Henry James will find this film faithful to James's intents, while those less enamored of his convoluted literary style may be inspired to read him because of the psychological sophistication of this plot–and this film.
ALSO reviewed here:  THE BEAST IN THE JUNGLE,     THE BOSTONIANS (DVD) ,      DAISY MILLER,      THE GOLDEN BOWL (DVD),      PORTRAIT OF A LADY,      THE TURN OF THE SCREW,      WINGS OF THE DOVE (DVD)
Notes: The author's portrait may be found here:  http://dannarhitect.wordpress.com
The scene from the film, with Kate Beckinsale and Jeremy Northam, is by allmoviephoto.com and appears on http://www.allstarpics.net