"What will Home Rule do for the woman begging in the streets?"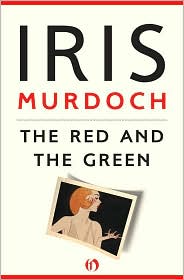 An extended Anglo-Irish family living in the vicinity of Dublin on the eve of the Easter Rebellion of 1916 reflects the attitudes and pressures that lead eventually to the cataclysmic events at the Dublin Post Office. Andrew Chase-White, a young officer in the British Cavalry, has been assigned to Dublin, where he has often spent holidays and where he has an almost-fiancee. His idolized cousin Patrick Dumay, "the iron man," is secretly a member of the Irish Volunteers and an admirer of Padraig Pearse. His teenaged cousin, hot-headed Cathal, supports the Citizen's Army under James Connolly.
As the action unfolds throughout the week leading to the uprising, the family interacts on several levels, revealing their mores, their dreams for the future of Ireland, their occasional tendency to look for religious significance in political destiny, and their personal hopes and failings.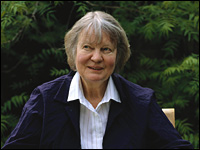 The story of Andrew's chaste courtship of Frances is thrown into sharp relief through the character of Millicent Kinnard, his aunt, a flamboyant and overtly sexual woman. Millie has tempted one relative into abandoning his priestly calling, persuaded another to propose marriage to her as a way out of her financial problems, and worked her wiles on her chaste young nephews, a generation or more younger than she is. Since she has a peripheral role in the rebellion, Millie connects the older and younger generations both socially and politically, acting as a linchpin of the action, though she is not the main character.
Murdoch's stunning ability to choose precisely the right word or phrase leads to memorable descriptions which enliven the story and bring the large cast of characters to life. Andrew, for example, possesses "plodding conscientiousness," in place of courage. An elderly man's legs are like "solidified paste, rigidly tubular yet without significant shape or color." Physical love is regarded by one person as "the triumph of his will over his fastidious mind."
Murdoch's eccentric characters combine with her sense of irony to create absurdities that are filled with dark humor, and in one memorable scene, the procession in and out of Millie's boudoir (which also serves as a shooting gallery) resembles a slapstick film. Less philosophical, perhaps, than some of Murdoch's later novels, this is the only one which uses Murdoch's native Ireland as the setting.
Notes: The photo of the author is from http://www.grandpacifictours.com
The photo of the Easter Rising at the Dublin Post Office is from http://www.bbc.co.uk