"Those you seek are wolves. Wolves do not wish to be found, they are themselves the hunters, slipping between trees, out of eyesight, close to the ground. They survive, they thrive, on their cunning…They have been at their trade for hundreds of years. This way of life it is in their blood, their bones."—comments made to Driver after he has suffered repeated attacks.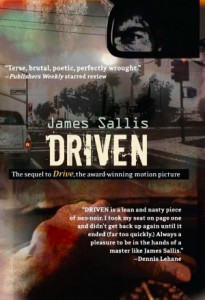 I make no secret of the fact that I think James Sallis is one of the best writers in the US today, regardless of genre. Though his novels recently have been firmly categorized as "American noir," a genre I do not particularly enjoy because of the sometimes extreme violence, I do find Sallis's writing style admirable, if not brilliant, for his ability to say much in few words and to convey tension without being melodramatic. His dialogue, usually terse, says all that needs to be said, and his ability to describe in perfect images of few words is unparalleled. "Minimalism" takes on new meaning in his hands. His earlier novels, such as the John Turner trilogy, combined under one title as What You Have Left, are noir interpretations of the Southern Gothic genre, and his recent novel The Killer is Dying is a unique combination of three separate stories of three separate characters whose lives just glance off each other near the end, and then continue on separately. That novel is compressed, every image counting, and his themes of man's isolation are well developed through his vibrant characterizations.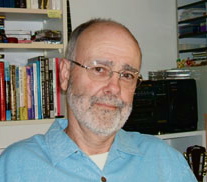 His novel Drive, recently made into a hit film starring Ryan Gosling, precedes this novel, Driven, and both are short novels which lack the fully developed characters one finds in Sallis's other novels. Drive, the story of a man who works as a stunt driver by day and as the driver of getaway cars by night, is full of violence, and the body count in the book and film is extremely high, some of the deaths coming at the hands of Driver himself as payback for egregious betrayals. At the end of the novel and film, Driver drives off, seriously wounded.
Driven begins six years later. Driver has been keeping a low profile under the pseudonym of Paul West in Phoenix, and he has been successful in avoiding trouble – and in falling in love with Elsa. The novel starts with a bang. On page one, Driver and Elsa are attacked, and though Driver manages to disable one attacker, the second one fatally stabs Elsa before Driver can take care of him. He has no idea who the attackers are and why he was selected for attack. He ends up going to Tempe, where he buys a 1970s Ford Fairlane and adapts it for the hard driving he expects he will have to do in the coming days. Several more attacks occur, always involving two people, always involving fatalities, but, still, Driver has no idea who is behind the attacks or why. Eventually, the trail leads to New Orleans, but his own connection there remains obscure. As one of Driver's friends comments, "Do the dots connect? Could be all rando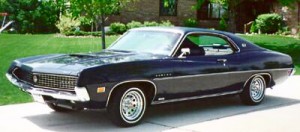 m. Separate storms. And in the long run what does it matter? The question's always the same: What do you do? How do you act?…If you don't want to carry through, you can go away again. Be missing."
Driven is a peculiar book, one that feels unfinished to me. The back cover sports a sentence which I regarded at first as an obvious spoiler: "Driven tells how [Driver], done with killing, becomes the one who goes down 'at 3 a.m. on a clear, cool morning in a Tijuana bar.' " Yet that scene never occurs in this novel, despite the misleading suggestion that it will be Driver's fate.  It is a quotation from a screenplay which his friend Manny wrote years ago, and it has nothing whatever to do with this novel.   The novel, less than one hundred fifty pages long, with large type and wide margins, feels a bit like an outline, rather than the compressed but fully developed novel which Sallis is known for. The ending of this novel suggests that there might yet be another novel about the life of Driver.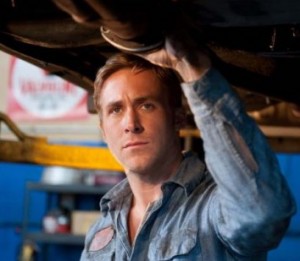 Those who have not read Drive or seen the film will want to do so before reading this continuation of Driver's story. And those who have never had the pleasure of reading Sallis at all may want to start with something else. (My own favorite among the recent books is The Killer is Dying, a terrific novel which is one of my Favorites of 2011, despite its noir focus.)  Though I enjoyed seeing what happens to Driver after Drive ends, this novel felt too abbreviated and too undeveloped, even for minimalist fiction, to stand with Sallis's previous novels, at least to me. Time will tell if it, like Drive, is optioned for another film, and whether there is another novel in the works, making this part of a complete trilogy.
ALSO by Sallis:  DRIVE, DRIVE (the film),    THE KILLER IS DYING , and     WHAT YOU HAVE LEFT (which consists of all three novels on the Turner trilogy:  CYPRESS GROVE, CRIPPLE CREEK, and SALT RIVER).  Also, OTHERS OF MY KIND,       WILLNOT,    SARAH JANE
Photos, in order: The author's photo by Karin Sallis appears on http://www.noexit.co.uk
The 1970 Ford Fairlane with "429 cubes" may be seen on http://www.musclecarclub.com
The photo of Ryan Gosling (Driver) may be found on the Drive Facebook page: https://www.facebook.com/DriveTheMovie
ARC:  Poisoned Pen Press
DRIVEN, the sequel to DRIVE

REVIEW. Film connection, Mystery, Thriller, Noir, United States

Written by: James Sallis

Published by: Poisoned Pen Press

ISBN: 978-1464200113