Jane Austen's least known novel is one of her wittiest and most charming.
Though Lady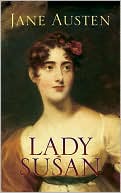 Susan is considered part of Jane Austen's "juvenilia," having been written ca. 1805, it was not published till well after Jane Austen's death and is still not counted among her "six novels." In fact, this seventh novel, though not as thoughtful or thought-provoking as the "famous six," is one of her wittiest and most spirited. Written in epistolary style, it is the story of Lady Susan, a beautiful, recent widow with no conscience, a woman who is determined to do exactly what she wants to do, to charm and/or seduce any man who appeals to her, and to secure a proper marriage for her teenage daughter, whom she considers both unintelligent and lacking in charm.
Lady Susan, as a character, has no redeeming qualities, other than her single-mindedness, and her problems, entirely self-imposed, show the extremes to which an unprincipled woman will go to ensure her own pleasure and ultimately a more secure, comfortable life. As Lady Susan manipulates men, women, and even her young nieces and nephews, her venality knows no bounds, and when she determines that her daughter Frederica WILL marry Sir James, a man who utterly repulses her, Lady Susan's love of power and her willingness to create whatever "truth" best suits her purpose become obvious.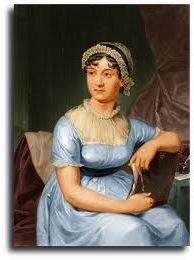 Austen must have had fun writing this novel which "stars" a character who appears to be her own opposite. While this novel is not a pure "farce," it is closer to that than anything else Austen ever wrote. Containing humor, the satiric depiction of an aristocratic woman of monstrous egotism, her romantic dalliances and comeuppances, and her ability to land on her feet, no matter what obstacles are thrown in her path, the novel is a light comedy in which the manners and morals of the period are shown in sharp relief–Lady Susan vs. Catherine Vernon, her sensible sister-in-law; the free-wheeling Lady Susan and those who love the city vs. the moral grounding of those who live in the country; the sexual power of an unprincipled woman vs. the "proper ladies" who, along with their husbands, become her victims.
While this novel is not as "finished" as her more famous novels (the conclusion is weak), it shows Austen as a more playful novelist than in her other novels, an author who is obviously having fun introducing a wild card like Lady Susan into polite society to show how ill-equipped men are to deal with someone so clever. This surprising novel by Austen shows her as a careful observer of society but a polite critic of that society at the same time.
Also reviewed here:  PERSUASION, MANSFIELD PARK,  and EMMA.