"Noel feels tense.  When he lifts his eyes to his reflection, it seems he is looking at an overgrown reptile.  He feels the familiar lurch of disappointment.  He looks away.  Whatever happened to the facelift?"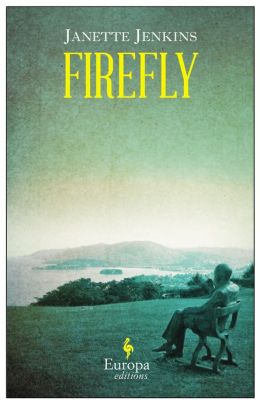 A professional dancer from the age of eleven, Noel Coward (1899 – 1973) spent the rest of his life in "show business" as a playwright (of thirty-nine plays), composer (of over three hundred songs and sixteen musicals and operettas), film maker (of fifteen adaptations of his plays), and actor-director-producer connected with two dozen additional productions.  Now, however, it is 1971, as this novel about his life opens, and he is seventy-two and dealing with an endless series of heart and lung problems, no doubt exacerbated, if not caused, by his persistent smoking.  (So constant was the smoking that when I was looking for a portrait of him for this review, I could find only a handful of pictures without the ubiquitous cigarette.)  Living for much of the year at Firefly, his Jamaican studio and retreat at the top of Captain Morgan's Lookout toward ocean, he is attended by Patrice, a young Jamaican in his twenties who is particularly excited by this temporary position, since it will allow him, he hopes, to obtain a reference from The Boss so that he can apply for a job at the Ritz in London as a "silver service waiter."  He has no training or experience for this position, but he is desperate for the chance to succeed.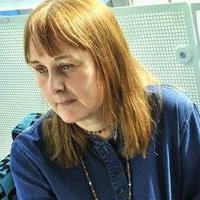 Patrice becomes an anchor throughout this novel, a charming, naïve, and ingratiating young man who quickly elicits the reader's empathy in his ambition to improve his life, while also acting as a dramatic foil for Coward's petulance and impatience.  It is Patrice who must try to convince Coward to walk around the swimming pool at least once or twice without stopping, as his brief exercise each day, something that Coward has promised Graham Payn, his life partner, that he will do.  Payn, twenty years younger,  with whom Coward has spent the past twenty years, lives down the hill from Firefly in the estate's guest house at Blue Harbour. There he acts as a surrogate host to guests like Elizabeth Taylor, Peter O'Toole, Johnny Ray, Sir Alex Guinness, David Niven, Richard Burton, and once, the Queen Mother.  Payn also acts as a casual caregiver to Coward on the daily trip he makes up to Firefly to visit Coward each day – or at least most days.  It is Patrice who walks the fine line between the testy (and often very ill) Coward and the rest of the world, now that Graham Payn is forced, by Coward's ill health, to live his own life, mostly without Coward, and it is Patrice who accompanies Coward on little trips to town to the barber or the local bar, where he has a tab.
As the narrative evolves, impressionistically, Coward's mind is seen wandering, and he frequently dozes off.  He dreams of the Jazz Age and Gertrude Lawrence, and he sometimes relaxes by reading one of several children's books by E. Nesbit which he loved as a child and still enjoys reading.  He drinks too much, eats too little, refuses to see many people, and becomes annoyed if Graham Payn is not at his immediate beck and call.  Often Payn is with Cole Lesley, "Coley" (formerly known as Leonard Cole), who began his association with Coward as a British valet, then became his secretary, manager, and occasional cook, and who will eventually write a long biography of his boss.  He reminisces about his earliest sexual experiences with other boys and older men, his spying at a crumbling public lav near Leicester Square in London, and his work in hospital wards during World War II.  He thinks about his parents and the rooming house they operated, and his first successful play, The Vortex, and the sycophants who suddenly appeared, wanting to become his friends.
His memories come at random, and his trust of Patrice is obvious when he shares with him the memories of his first meeting with Graham Payn.  A sudden shift, however, and he is remembering his first trip to Hong Kong in 1927, then "seeing" Gertrude Lawrence with her feet up on the sofa, though he knows she is dead, and having a dinner date with his friend Sir Michael Redgrave years ago.  At his almost nightly get-togethers with Graham Payn and Coley Lesley, the three reminisce, eventually talking about the memorable visit of the Queen Mother to Firefly.  Ten years have now passed since Jamaica became independent from the British Empire, and some of his Coward's friends are thinking about selling up and leaving Jamaica for other places.
When Coward returns to the present, his heart skips a few beats as he observes the trunks and suitcases that Graham and Coley are beginning to pile up, anticipating the departure from Jamaica and a return to Coward's house in Switzerland.
Suddenly he flashes back again to 1938 and a time when he gave John Gielgud a ride home from a shopping trip to Harrods, then moves forward to the present and a scene in which he is insulting (and cruel) to poor Patrice, before flashing back to the much more distant past and the story of his brother.  As he readies himself for the return trip to Switzerland, the reader knows that Noel Coward's life is nearly over.  He is resisting a wheel chair because it shows how limited he is – he, the former dancer and entertainer, the toast of the town, no longer able to walk more than a few feet without feeling heart palpitations and perspiring from the effort of breathing.
For those who are already fans of Noel Coward, this book will be a bittersweet trip down memory lane as the story of his life, told from his own vantage point, unfolds.  It is not Noel Coward at the height of his powers, however, and it will probably not make fans of those who have heard of Noel Coward but do not know his work.  Sadly, too, at a time in which rap music is popular and raves are ubiquitous, the witty and clever lyrics for which Noel Coward is so famous, and which depend so much on word play and the rhythm of precise and careful (British) speech, may be a completely unfamiliar "language" to younger readers who pick up this book hoping to learn about Coward's work.  Fame is fleeting, and never more regrettably so than with an author/ writer/ composer/screenwriter like Noel Coward, who was also brilliant, articulate, and gifted beyond measure.  Though the novel does not focus on Coward's many theatrical achievements and may be occasionally awkward in its use of dreams and memories to convey his past, it admirably achieves the author's larger goal of drawing the world's attention, once again, to a genius whose work still inspires awe among devoted theatre-goers.
Note: I have reviewed several of Noel Coward's plays on Amazon at these links:    HAY FEVER (1925),     PRIVATE LIVES (1930), PRESENT LAUGHTER (1939), and STAR QUALITY (1967), Coward's last play
Photos, in order: The author's photo appears on http://www.writers-clinic.com/
The photo of Firefly, the retreat/studio of Noel Coward in Jamaica may be found on http://www.yardietours.com. Wonderful additional photos of the inside of the property may be found here: http://mwapoleni-bunty.blogspot.com
This portrait of Noel Coward is one of the few available in which he is not brandishing a cigarette.   http://www.dailymail.co.uk
Noel Coward and Graham Payn, in a Getty Image, appear on  http://www.telegraph.co.uk/
Sir Alec Guinness, wearing a towel and riding a pool float, plays the role of Lawrence of Arabia at Firefly.   http://www.firefly-jamaica.com/