NOTE: Irish author Kevin Barry was WINNER of the IMPAC Dublin Award for City of Bohane. In this new story collection,  Dark Lies the Island, "Beer Trip to Llandudno" was WINNER the Sunday Times Short Story Award, and "Dark Lies the Island" was SHORTLISTED for the Frank O'Connor International Short Story Award.
"The end came sharply…She said she would email and that I could phone but six years have passed and never once did she reply to an email, never once did she answer her phone, and after a few months, the line was dead…[But] I must believe that she is out there, somewhere among the dreaming cities…still beautiful, foul-mouthed, and inviolate."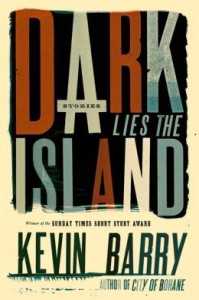 With this quotation, epitomizing the attitudes and ideas in this collection, IMPAC Dublin Award winner Kevin Barry shows his complete mastery of the short story form, presenting startling, eye-opening stories of love and loss, hope and despair, and acceptance and resistance. Many of the characters here reflect an almost religious belief that misery, for whatever reason, need be only temporary if one has the strength and will to search within. As they confront their challenges, Barry draws in the reader, inspiring hope that these individuals will prevail, either alone or with the help of friends. The characters spring from the page, face a demon or two, and then retire to small lives lived between the cracks of a larger society which does not notice them. The "unremarkable" people whose stories are told here often overcome challenges of universal significance, giving a resonance and a sense of thematic unity which is often lacking in other collections. This is not to say that these are "easy" or "comfortable" stories for the reader. Most of the characters are at least a little bit "off-kilter," their problems at least a little bit beyond those of most readers, and their lives at least a little bit more bizarre than most of us who are reading about them. Unfortunately, some of these characters are also too weak to see hope; some do not have the energy or desire to change; and some are so dependent on others for their emotional stability that they are not equipped to face the present, much less the future. Barry shows them all as they face turning points in their lives, for better or worse.
In the wonderfully condensed opening quotation, for example, a naïve young writer, only twenty-one and in a foreign country, finds himself in thrall to a creative and challenging woman, a magazine photographer. He discovers that the people he meets through this woman are "all addictions and stylish madness. Every other hour, there was a crackup, or an arrest, or an abortion…They were attuned to the wild moment, while I was yet nervous, careful, locked to the past." Suddenly, the young writer discovers that their relationship is over, and though initially he has the hope that his "muse" will respond to emails and phone calls, he must, eventually, accept the fact that she is gone from his life. Depressed and then angry, however, he rallies, preferring to believe that she is "out there" somewhere, that her beauty and his feelings for her have been real and worthwhile.
"Moving on" becomes one of the major themes here. Some characters gain new insights, and some do not. In the delicate opening story, "Across the Rooftops," the reserved and shy main character meets a woman at a party, and they go up on the roof overlooking Cork. He would like to initiate a relationship, but he does not know how to begin. She appears not to be interested, and as dawn rises, they both come to recognitions. "The Fjord of Killary," the story of a poet who buys a remote hotel in an area where it rains "two hundred and eight-seven days of the year," focuses on "the last of the hopeless romantics." The poet works as his own bartender at the hotel, a job which does not really suit him, since he does not understand the easy give and take – and the camaraderie of gossip, profanity, and a shared lifestyle – with which the long-time bar patrons spend their evenings. When a local emergency occurs, the speaker realizes that "one must learn the rigours of acceptance…be it a watery grave in Ireland's only natural fjord…or a wordless exile.." "A Cruelty," shows Donie, a sad and quiet man, only thirty-six, who has taken the Dublin to Sligo train from Boyle Station every morning for the past twenty years. If the train is even twenty seconds late, he becomes nervous and fretful. The unexpected intrusion of a stranger, who sadistically invades his space, is a life-changing event.
"Beer Trip to Llandudno" in Wales, winner of the Sunday Times Short Story Award, tells of a trip by seven friends as they participate in the July Outing of the Liverpool Ale Club to Llandudno, Wales. As they move from bar to bar, they reveal much about their inner lives, at the end of which they become "sentimental as a famine ship," looking forward to their return home. "Dark Lies the Island," shortlisted for the Frank O'Connor International Short Story Award," uses the point of view of a young woman (an unusual change for this collection) who compulsively cuts herself. Having completed one educational program, she is taking a "year out" before starting a new program, living in her father's summer house and trying to get control of her life. Whether these characters will conquer their demons or succumb becomes the focus of these stories.
Other stories deal with characters who are on the lam from the police; two elderly women who decide that they will, by hook or by crook, become the mothers of a baby; a man who cannot accept the fact that his beloved daughter has discovered men and has gained a reputation for easy sex; a young man who lets himself become involved in a bombing; and a man who runs into his former love and then needs reassurance from someone else that he really did see her. A sense of menace pervades the collection, and the author's use of the cadences and slang of everyday street life gives the dialogue a feeling of dramatic realism and a sense of spontaneity. With every story leading up to a clear climax and some sense of resolution, for better or worse, the author shows that even those characters who have no real chance of avoiding the fates they see coming still wish for positive change, even if they have little hope. Dramatic, powerful, and frequently bizarre, this collection is just as often sensitive, delicate, and even subtle. Lovers of the short story will celebrate Barry's latest achievement, one which shows all his talents to their greatest effect.
ALSO by Kevin Barry:  CITY OF BOHANE,     BEATLEBONE,     NIGHT BOAT TO TANGIER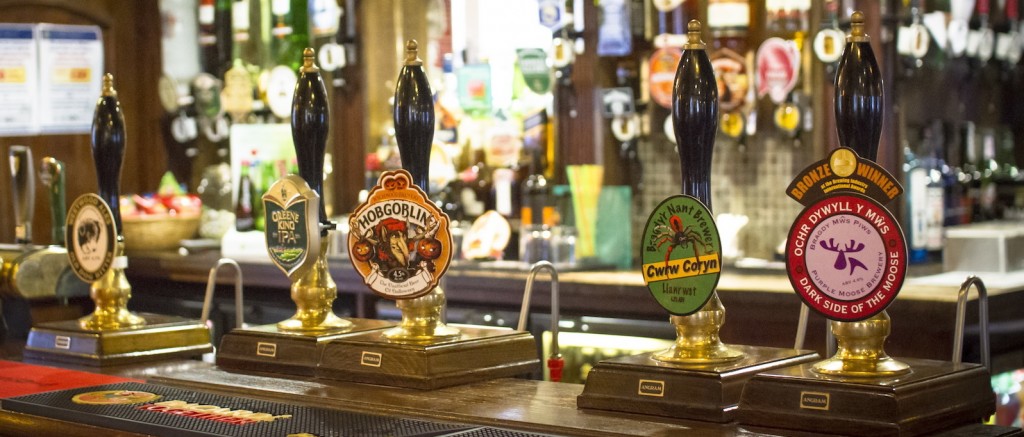 Photos, in order: The author's photo, by Bryan O'Brien, is from
http://www.irishtimes.com
Rural Killary Harbour, in this photo by Unukorno, may be found on  http://commons.wikimedia.org
Boyle Station, where Donie took the train every morning for twenty years, is seen in this photo by Ben Brooksbank on http://en.wikipedia.org/
The photo of Llandudno, from Great Orme's Head, is by Nigel Swales.  It is here that seven men participated in the July Outing of the Ale Club. http://en.wikipedia.org/
The July Outing of the Ale Club visited pubs like this in Llandudno: http://www.albertllandudno.co.uk/
ARC:  Graywolf