"English was what people who didn't know what to major in majored in…Her junior year, Madeleine had taken an honors seminar called The Marriage Plot: Selected Novels of Austen, Eliot, and James…In [the professor's] opinion, the novel had reached its apogee with the marriage plot and had never recovered from its disappearance…The great epics sang of war, the novel of marriage…By 1900 the Marriage Plot was no more."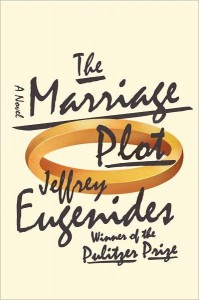 Giving the lie to this statement, Pulitzer Prize winning author Jeffrey Eugenides creates a story, set in the 1980s, in which the entire novel incorporates and illustrates the marriage plot, with three main characters all pursuing the goal of marriage. These young students at Brown University are all conscientious, and all have real academic interests, but they also follow their libidos into sometimes new directions with the goal of experiencing a "full" and "satisfying" life. Madeleine Hanna, the English major of the quotation above has just discovered semiotics and the excitement of this esoteric academic subject, at the same time that she is experiencing passion of a new kind; Mitchell Grammaticus, who has loved and fantasized about Madeleine since he first met her, is fascinated by religion and philosophy and tries to subsume his passions for Madeleine into doing good works; and Leonard Bankhead, with whom Madeleine is passionately in love, wants most to "become an adjective," a word for someone whose ideas are so well known that "Bankheadian" would become as understandable an adjective as Joycean, Shakespearean, Faulknerian, Chekhovian or Tolstoyan.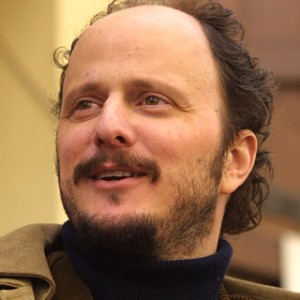 As Eugenides presents his characters, then backs up to reveal how the situations in which they find themselves have developed, he recreates the atmosphere of the period and the tension-filled relationships of students in their late teens and early twenties. Focusing on the nitty-gritty of their daily lives in their college years, the author makes them typical, in many ways, recreating the academic excitement/frustration of their coursework, the details of their every day lives, and the esoteric subject matter which absorbs them, when they are not dealing with their problems with parents and roommates. Readers who have lived through this period themselves and/or with their children or their students may find this section a bit frustrating, as they wait and hope (in vain) for new insights into what has become familiar territory.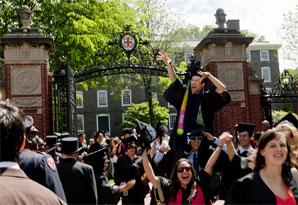 Mitchell, who becomes the best and most sympathetic character, is particularly interesting to watch as he learns that the purely unselfish life is not possible or even wise for some people, while for others the giving up of one's personal desires provides new opportunities for inner growth and satisfaction. After graduation, Mitchell, with no pressing love interests except for Madeleine, who has other plans, follows his religious interests on a trip throughout the world with his roommate Larry—to Paris, Barcelona, Venice, Greece, and eventually India, where he works at the hospital set up by Mother Teresa. Leonard, by contrast, has had major problems for years with what was then called manic depression (now called bi-polar disorder), and he has accepted a research fellowship at the Pilgrim Lake Labs in Provincetown, Massachusetts. His psychiatric problems become intense for the reader and for his friends as he reveals his first bout of depression as a high school student: "He wasweeping, unstoppably, his head like the chandelier in his grandparents' house in Buffalo, the one that was too high for them to reach and that every time he visited had one fewer bulb alight. His head was an old chandelier, going dark." He is accompanied to the labs by Madeleine, whose own academic pursuits have been put on the back burner while she helps Leonard.
Within the crucible of this first year after graduation, the characters see their hopes and dreams and goals alternately fulfilled or crushed, and as they deal or fail to deal with the issues responsible, they come to new realizations about who they are and where they may be going. When, at the end of this year, they separately arrive in New York City and find themselves at the same party, they are quite different from who they were just a year ago. As the party progresses, the reader, too, having had the opportunity to get to know them, their family backgrounds, and their goals from their earlier lives, comes to new understandings of who they all are.
Firmly grounded in the reality of the individual lives of students in the 1980s, the novel does not really plow new ground, instead concerning itself with the self-absorbed and individual lives of the characters, often at the expense of universal insights.  Leonard, for all his heartbreaking problems and his very insightful descriptions of his reactions to the lithium which "smoothes out" his moods, never really becomes for the reader the powerfully vibrant character that Madeleine sees him to be. Mitchell, discovering that he is not meant to a saint like Mother Teresa, and Madeleine discovering that idealism, no matter how well intentioned, is not meant to be a substitute for personal growth have attained new and painful knowledge of who they really are. What they choose to do with this new knowledge remains to be seen at the end of the novel.
Photos, in order: The author's photo appears here:  http://www.politics-prose.com
Brown students at the Van Wickle Gates during graduation:  http://span.state.gov
The entrance to Mother Teresa's Hospice in Calcutta, by Troy Floyd, is shown here:  http://foggodyssey.com
An interview with Eugenides on NPR's "All Things Considered" may be found here: http://www.npr.org
A Macmillan Audiobook sample from the opening of this novel may be heard here: http://media.us.macmillan.com