Note: Jo Nesbo has been nominated for many prizes for his work, and has won the Riverton Prize of 1997, the Glass Key Award for 2008, the Norwegian Booksellers Best Novel of the Year Awards for 2000 and 2007, and the Norwegian Book Club Prizes for Best Novel of the Year in 2007 and 2008.
"I [am] Roger Brown, the headhunter who has never nominated a candidate for a job he did not get, who if necessary manipulates, forces, levers and rams the candidate in, who has clients who trust his judgment implicitly, who without a moment's hesitation place their company's fate in his – and only his – hands."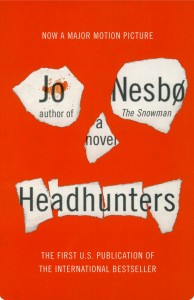 Norwegian writer Jo Nesbo's latest novel is a stand-alone, not part of his Harry Hole series, and it provides yet another example of Nesbo's immense talent as a story-teller. Nesbo never "writes the same book twice." Even the five Harry Hole novels currently available in the U.S. are very different from each other. The Redbreast (2006), voted by Norwegian Book Clubs "the Best Mystery/Thriller of All Time," for example, is a compelling mystery which shows how Nazi collaborators during World War II and the neo-Nazi party today are psychically connected. At the opposite end of the scale, The Snowman, contains elements of horror. The three novels between these "bookends" stress unusual Oslo-based plots and psychological issues, some of them related to Harry Hole's own increasingly complicated life, both on- and off-the-wagon.
In this novel, however, Nesbo lets his darkest, most deadpan humor loose in a wild but carefully constructed mystery in which the several sections of the novel parallel textbook recommendations regarding interviewing and hiring candidates for executive positions – seemingly a straightforward process. Nesbo turns the whole idea all on its head, however. Nesbo's "headhunter," Roger Brown, though much in demand both by individuals looking for new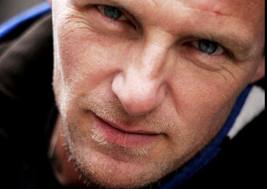 opportunities and by corporations seeking the perfect new president, is a loathsome human being, but he is as close to a "hero" as one gets in this page-turner. He has powerful enemies who are at least as clever, at least as opportunistic, and certainly as amoral at he is. By limiting his focus to these characters, however, Nesbo frees himself from the limitations of a police procedural and can take his story in new directions, omitting the law entirely from almost all of the action, and creating a plot in which Roger Brown and his enemies essentially play a game in which the "king of the chessboard" is the person who survives.
Roger, despite all his success as a top-notch, legitimate headhunter, is not "just" a headhunter, of course. He has a side business, set up cleverly so that none of the other participants have any idea who else is involved, a scam which handsomely supplements his business income. Following the procedures from an old textbook used by the police,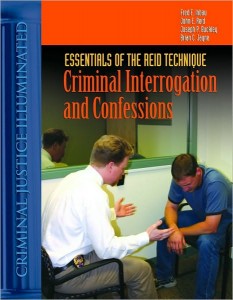 Criminal Interrogations and Confessions by Inbau, Reid, and Buckley (1960), a book he uses as his "bible," Roger regularly elicits important personal information from the wealthy and successful executives he interviews for new positions. Then, playing on their psyches, he learns what their artistic tastes are and the nature of their investments in art, where they live, and when they are at home. At his leisure, he arranges to have the artwork stolen from their homes and fenced. No one ever suspects him.
It is not until he interviews a Dutch candidate for a major position in a corporation that makes sophisticated GPS devices, including some so tiny that they can be hidden in gels that will not wash off, that Roger finds himself dealing with a candidate who knows the Inbau, Reid, and Buckley book as well as he does. Clas Greve becomes his job candidate from hell, pushing back whenever Roger seems to be getting close and eventually seizing the initiative. Soon every aspect of Roger's life is threatened, and absolutely no holds are barred. The parallels between the game of life and warfare have never been so clear.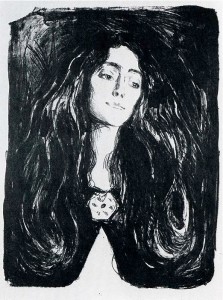 To go into much more detail would risk giving spoilers, but Nesbo is at his outrageous best here, allowing himself free rein to create a taut mystery with darkly hilarious complications which never stop coming, and coming, and coming. Creative killings and near misses inspire the reader to keep trying to figure out who is involved and how, as Roger Brown and Clas Greve go head to head. Nesbo is so clever, however, that as soon as one "knows" how some betrayal took place, he twists the plot to show that the reader is wrong – yet again.
Adding to the fun and excitement – and this book is pure fun for those who enjoy mysteries – are scenes which also evoke the reader's sympathies. Young, talented executive Jeremias Lander, whose interview opens the novel, is manipulated by Roger Brown, showing some of the techniques headhunters use to guarantee that their candidates will be truly ready for the jobs they want, even if they have to wait a while to get them. Roger's wife Diana, who once had an abortion that she didn't want, evokes sympathy as she deals constantly with the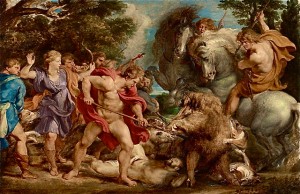 emotional aftereffects. Lotte, a "timid whelp, small and scruffy with fearful, brown puppy eyes," another victim, is used and discarded. Still, Nesbo's focus remains primarily on the plot and its twists, and his deadpan descriptions of outrageous (and truly unforgettable) scenes will keep readers smirking throughout, even as they are saying "E-e-w-w-w."
Note: Nesbo, who is also a musician, with degrees in Economics and Finance, has created a foundation called the Harry Hole Foundation, which is dedicated to helping children from third world countries learn to read and write. All the proceeds from this novel will go to the Harry Hole Foundation. Already sold and developed as a film, this is the first Nesbo novel to hit the screen. He has said in interviews that he is not interested in selling the rights to the Harry Hole novels, at this point. The (violent) film trailer is here:  
ALSO by Nesbo: THE REDBREAST,    NEMESIS,     THE DEVIL'S STAR,     THE REDEEMER,     THE SNOWMAN,      THE LEOPARD,     THE BAT,     COCKROACHES (1998),     PHANTOM (2011),      POLICE (2013),      THE SON (2014),      BLOOD ON SNOW (2015),     MIDNIGHT SUN (2016)
Photos, in order: The photo of Nesbo is from http://www.quillp.com
Interrogations and Confessions by Inbau, Reid, and Buckley is available on Amazon and Barnes and Noble.
Edvard Munch's "The Brooch," also known as "Eva Mudocci," is one of the lithographs stolen by Roger Brown: http://www.abcgallery.com
Peter Paul Rubens's "Calydonian Boar Hunt," another painting in which Brown is interested, is now in the Getty Museum: http://www.getty.edu
HEADHUNTERS

REVIEW. Film connection, Humor, Satire, Absurdity, Nordic Noir, Norway

Written by: Jo Nesbo

Published by: Vintage Crime/Black Lizard

Date Published: 09/06/2011

Edition: Tra edition, Harry Hole series

ISBN: 978-0307948687

Available in: Ebook Paperback Hardcover