Note: The novels of Jo Nesbo have sold over eleven million copies to date and have won innumerable awards for mystery-writing.
"A murder is a white whale. A missing person is a white whale. If you've seen a white whale twice, it's the same whale."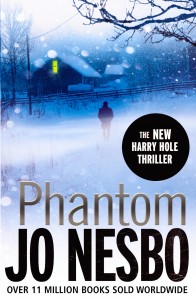 In this seventh novel in the Harry Hole series to be translated into English, author Jo Nesbo, with over eleven million thrillers in print, continues to detail Harry's fight against the symbolic "white whales" of injustice. Here, all Harry's experience and knowledge as an Oslo policeman are readied for the biggest fight of his life, one to which he willingly makes a complete emotional commitment. Though he has lived in Hong Kong in self-imposed exile for three years, Harry has just learned that Oleg, the son of Rakel, the love of his life, is now jailed on remand in Oslo for the murder of a drug dealer. Harry has always had problems with alcohol, bureaucratic nonsense, and self-control, even during his career with the Oslo Police, and he has battle scars, both visible and invisible, which have made him a cynical man, but he immediately returns to Oslo to review the case, hoping that he can save Oleg, who has always thought of him as "Dad." Now "clean," Harry needs to find out more about Oleg's involvement in this case that he must win.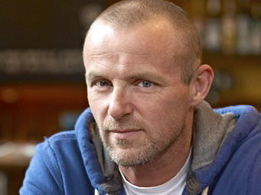 What follows is the most emotionally involving of all the Harry Hole novels to date, one that readers of the previous novels will want to read but for which I must give a sharp warning: Avoid reading reviews of this novel!   Released in the UK about a year before it was available in the US, the book acquired many spoiler-laden reviews, even by the mainstream press, and a review in one of London's elite newspapers ruined much of the excitement for me.  Some of these reviews have obviously been written by people who have not read the whole series and do not realize how carefully Nesbo has prepared the reader over time for Harry's battle with this "white whale," nor do they understand how readers have slowly built up a reserve of sympathy for Harry, who, despite his personal problems, is motivated by what he knows is right. Readers who have followed the Harry/Rakel/Oleg story from the beginning deserve better from careless reviewers with their spoilers, and those who have not read most of the books to date will want to do so to understand past history before starting this one. Though he continues to provide new visions of life in Oslo here, Nesbo does not give as much background information as many new readers may want or need to appreciate the action surrounding Harry and Oleg, but this is a book that will strike chords with all the diehard Harry Hole fans throughout the world.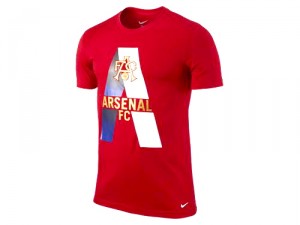 Nesbo gets a bit cute (or darkly humorous) with the beginning of the novel, which he tells from the point of view of a rat trying, unsuccessfully, to reach its hungry babies. The reason she cannot reach them is that the body of a wounded young drug addict is blocking her access. The point of view then switches (via change of typeface) to that of the dying young man, Gusto, who is reviewing the circumstances of how he ended up where he is, knowing that he is dying and unable to save himself. Each of the first three parts of the novel begins with the rat and the drug addict, as Nesbo carefully reconstructs the immediate circumstances of his death. Through these sections, the author provides Gusto's history from Gusto's own point of view, even as Nesbo is moving backward and forward in time through the other characters in the body of the novel.
(No spoilers.)  Gusto has been friends with Oleg for several years, and both have been associated with a dealer nicknamed "Dubai," who controls the most addictive new drug ever to have appeared on Oslo's busy drug scene – "violin," a synthetic which does not need raw materials from Afghanistan. Dubai is a phantom, a man who stays hidden, unless he is disguised, and he uses surrogates, his own thugs, informers, and corrupt officials to keep his business the most active in Oslo. Only Dubai's dealers have violin, for which there is the biggest demand in the city, and they distinguish themselves from other drug gangs by wearing Arsenal football shirts, which tip off their customers but not the police. As the demand for violin increases with the instantaneous addictions of all users who ingest this drug, the success of the other gangs fades by attrition, either through violent attacks or arrests. Dubai is in the catbird seat, and when the supply of violin begins to dry up due to a shortage of materials relative to demand, some, including Harry, begin to wonder whether Dubai and his street dealers are being protected by police and politicians.
A complex novel to track as all the relationships among the characters unfold, Phantom provides enough action to keep even the jaded reader actively engaged, with threads related to how airplane pilots can actively participate in the spread of drugs internationally, how dealers exploit their victims, how the drug lords reinforce their power, how police and politicians become corrupted, and the extremes to which drug addicts will go to obtain even one more fix of violin. Harry, as he investigates, is a constantly moving target for the bigshots who have everything to lose if Harry wins, and he treads as carefully as someone like Harry can, always remembering that a misstep can endanger both Oleg and Rakel. Occasionally, the details of the various thread lines become a bit fuzzy and some local slang (not familiar in the US) can occasionally be mystifying, but Nesbo is careful to bring every plot line together in the conclusion. Parts of the story become absurd, even bleakly funny, in retrospect, but Nesbo's pacing will keep most readers from questioning what is happening – Harry being saved, at one point, by an empty Jim Beam bottle is a classically ironic event, as is his break into an old woman's house in the middle of a gunfight. Ultimately, Nesbo brings this novel to its conclusion in grand, emotional, and cinematic fashion. Readers who have read the previous Harry Hole novels will not want to miss this one, preferably before the spoilers begin to get more publicity than the novel itself.
Also by Nesbo (in order):   THE REDBREAST,   NEMESIS,    THE DEVIL'S STAR,      THE REDEEMER,     THE SNOWMAN,     THE LEOPARD,     THE BAT,      POLICE,     COCKROACHES (1998),      THE SON (2014),        BLOOD ON SNOW (2015),     MIDNIGHT SUN (2016),     THE THIRST (2017),     KNIFE (2019)

Photos, in order: The author's photo is from http://www.extendedworldtravel.com
The Arsenal football shirt is depicted here: http://store.nike.com
Several scenes take place at the Gamblebyen Cemetery: http://flickrhivemind.net
The famed Monolith in Vigeland Park, a place Harry runs to, is from this website:  http://www.douglas.stebila.ca
PHANTOM

REVIEW. Mystery, Thriller, Noir, Nordic Noir, Norway, Social and Political Issues

Written by: Jo Nesbo

Published by: Vintage; Reprint edition (April 23, 2013)

Date Published: 04/23/2013

Edition: Harry Hole series, reprint edition

ISBN: 978-0307951151

Available in: Ebook Paperback Hardcover