"The day had hardly begun, and Harry already felt drained of energy, like an old, dying lion who hung back from the pack when once he could have challenged the leader.  Not that he had ever nurtured ambitions of leading the pack, but things had taken a nosedive anyway.  All he could do was lie low and hope that someone would throw him a bone."
In the third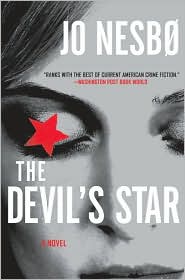 novel in this outstanding mystery series to be released in the US, alcoholic police inspector Harry Hole, "the lone wolf, the drunk, the [Oslo Police] department's enfant terrible…and the best detective on the sixth floor" has been AWOL from his job for a month, on a bender which he seems unable to end.  He has been so obsessed with identifying and finding the killer of Ellen Gjelten, his former partner and friend, who was murdered on the job not long ago, that he has been unable to deal with other cases.  His own life is a disaster from which he seeks temporary solace by drinking himself into oblivion.  Rakel, the woman he dearly loves, has told him to stay away from her and her young son until he gets his problems sorted out and solved.  He is in big trouble with his department and may be fired.
When Bjarne Moller, the Crime Squad Chief, who has been covering for him, calls him on a summer weekend to investigate the death of a young woman, Moller is so short-handed that he is compelled to put Harry on an investigation team with Tom Waaler, a man Harry despises and believes to be involved in serious criminal enterprises.  Beate Lonn, a tech with a memory for faces, with whom Harry has worked well in the past, is also going to be investigating this death.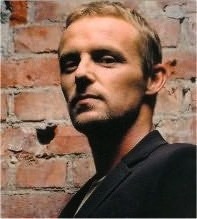 Norwegian author Jo Nesbo begins this novel with the best three introductory paragraphs that I have read in years.  Ostensibly a description of a water leak which works its way from a fifth floor apartment into the apartment below, it is, in reality a menace-filled mood-setter which presages real horror.  And when the ceiling in the fourth floor apartment starts to leak on the young couple preparing a pot of potatoes on the stove, Nesbo's truly wicked sense of humor kicks in, to re-emerge at other critical points in the novel.
Before long the police have two more murders and a missing persons case which seems to be related to it.  A "devil's star," a star with one point on the bottom and two at the top, has been found at every crime scene, and each victim has been found with a finger missing.  Each also has a star-shaped red diamond inserted under the eyelid.
The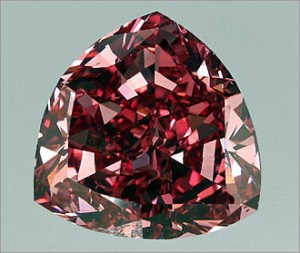 mystery here is compelling–the story of a twisted killer being sought by policemen who also have their own problems–but Nesbo is at least as concerned with character.   Harry Hole is in much worse shape than he has been in previous novels, and his relationships with his formerly supportive superiors have reached the breaking point.  In the midst of his most drunken "sleeps," he dreams of Rakel, and of his little sister, who died in his company when she was only seven.  His nightmares become at least as terrifying as the actions of the serial killer, since the nightmares reflect Harry's mental state and his issues, unresolved by Harry on any level.  Italicized inserts into the action give the point of view of the killer, a man who hates being "spat upon" when he has "no one to spit on in return." Tom Waaler, with whom Harry is working on the case, becomes even more sinister than he has been in the past as Harry becomes increasingly vulnerable.   Issues regarding Tom and his possible criminal activities, which came up in previous novels, are smoothly incorporated into this novel.  As the search for a "well-integrated sociopath" develops, Nesbo creates an unusually large number of red herrings, even playing with the chronology of the case in order to create more suspense about the suspect.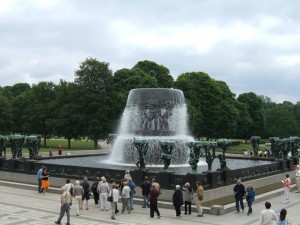 "Good tragedies always have a little humour," one character says, and in this novel we see Nesbo's darkest humor, with some details so over-the-top and close to horror that the reader will smile even while being repulsed.  His repetition of some motifs at other places in the novel reinforces his imagery, preparing the reader for a classic "gotcha" moment at the end.  Nesbo creates a compelling mystery with even more compelling characters, and he does so with literary skill and great panache.  Those who have loved The Redbreast and Nemesis will be as caught up in this novel as in those, and newbies to Nesbo may discover his novels to be at least as addictive as those by Stieg Larsson.
Notes: More by Nesbo, reviewed here: THE REDBREAST,   NEMESIS,      THE REDEEMER, THE SNOWMAN ,      HEADHUNTERS,      THE LEOPARD,       PHANTOM,       THE BAT, POLICE,      COCKROACHES (1998),      THE SON (2014),      BLOOD ON SNOW (2015),      MIDNIGHT SUN (2016),    THE THIRST (2017),     KNIFE (2019)
The author's photo appears on www.fantasticfiction.co.uk.
Red diamonds are the rarest colored diamonds in the world, with only three known examples of a stone larger than 5.0 carats.  The stone pictured here is the Moussaieff Diamond:  www.whittierjewelrymart.com
The photo of the fountain in Frogner Park, a favorite meeting place in the novel,  is by C Brown, here:  www.trinity.edu
The author's website is here:  www.jonesbo.com
THE DEVIL'S STAR

REVIEW. Mystery, Thriller, Noir, Nordic Noir, Norway

Written by: Jo Nesbo

Published by: Harper Perennial, Reprint ed.

Date Published: 01/31/2012

Edition: Harry Hole series, #5

ISBN: 978-0061133985

Available in: Ebook Paperback Hardcover