"The hurt ones were quiet; no one wept, much less screamed in pain…"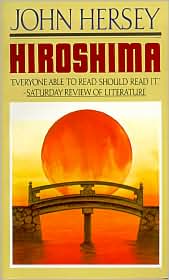 When the atomic bomb dropped at 8:15 a.m. on August 6, 1945, Hiroshima was a thriving city of two hundred forty-five thousand people. By 8:20, one hundred thousand of those people were dead. Combining the broad perspective of the absolute devastation of the city with the tiniest details of six individual lives, John Hersey provides a powerful closeup of a few survivors of the atomic attack on Hiroshima, giving the carnage a human perspective.
Focusing on Mr. Tanimoto, a Methodist pastor; Mrs. Nakamura, the widow of a tailor, and her three children; Dr. Masakazu Fujii, a physician in a private clinic; Fr. Wilhelm Kleinsorge, S. J, a priest in a Catholic mission; Dr. Terufumi Sasaki, a young surgeon at the Red Cross Hospital; and Toshiko Sasaki, a clerk in a tin works, as they survive the initial attack, the author follows their daily movements, their subsequent illnesses, their fears, and the eventual outcomes of their lives. The victims become human, and their concerns become universal, as Hersey shows them digging themselves out and helping their neighbors, filled with an "elated community spirit" in the days and weeks after the bombing.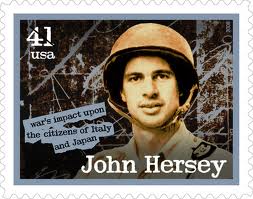 Details of the fires following the bombing, the unexpected radiation sickness, the mysteries surrounding the kind of bomb this was (some Japanese believed that the allies had sprinkled powdered magnesium over the city and then ignited it), the devastating rains that followed, and the monumental scale of the damage are presented in straightforward, factual style, the horrors of the reality so overwhelming that Hersey had no need to try to control his narrative by selecting details or ordering them for effect.
Published in the New Yorker in August, 1946, this anniversary remembrance had immediate and dramatic repercussions, perhaps because the focus on "ordinary" Japanese citizens, much like the Americans who read the article, as opposed to "the enemy," resonated with his readers. Thousands listened to four days of its reading on ABC radio, and many others bought the New Yorker to read his account. By raising also the question of the ethics of dropping such a bomb (which some of the Japanese agree was acceptable as a normal part of the war), he also forces his readers to consider the lo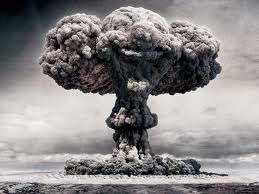 ng-term implications of atomic warfare. Dramatic, powerful, and very personal, this account of six lives, changed forever, is a monument to the human spirit in the face of incredible adversity
Notes: On October 5, 2007, the U.S. Post Office announced that it would honor five twentieth century journalists with their photo on postage stamps. John Hersey was one of these five.   His stamp is his photo here.

HIROSHIMA
REVIEW. Classic Novel, Historical, Japan, Non-fiction, United States
Published by:
Vintage; Reprint edition
Available in: Ebook Paperback Hardcover