Mapping the boundaries of the human heart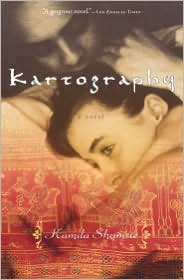 In this warm and complex study of friendship, love, and roots, Kamila Shamsie focuses on the interrelationships of a group of vividly realized, upper-class residents of Karachi, particularly Raheen and Karim and their friends, only thirteen years old as the novel opens. Raheen has always regarded Karim, her one-time crib-companion and blood-brother, as her best friend, someone who knows her so well he can complete her sentences. Their parents, too, are close friends, and as the story evolves, we learn that Raheen's father was once engaged to marry Karim's mother, and that Raheen's mother once pledged to marry Karim's father.
The story behind the exchange of fiancées, though revealed as an intimate personal story, has wider implications, since it is tied, obliquely, to the ethnic unrest of 1971, when civil war broke out between East and West Pakistan, and Bangladesh came into being. Unaware of the conflicts which occurred before they were born, the children are also unaware of the reasons for the fiancée-switch. It is only after they have grown up, attended college, and gained new perspectives that this mysterious situation begins to haunt them, influencing both their relationships with their parents and their unique and special relationship with each other.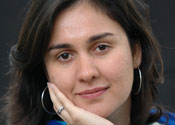 Acutely sensitive to language and story, Raheen, now 23, is writing about her damaged relationship with Karim in an attempt to understand it. Straightforward and perceptive in her thinking and speech, she conjures up imagined conversations from the past with a deft, often humorous touch. Precocious, articulate, and somewhat rebellious as a child, she is, as an adult, somewhat detached and even blase about emotional issues, including the continuing violence in Karachi. Karim, on the other hand, demands accountability. He is a map-maker, accustomed to evaluating and correcting what he sees. Ultimately, the two must map the past in new ways, filling in the uncharted territories of their lives, and creating new boundaries and borders.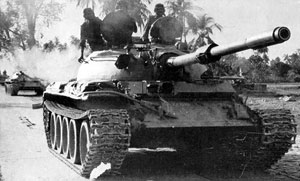 The emotional resonance of this novel is enhanced by strong subordinate characters. The parents of Raheen and Karim are insightfully drawn, and their story, as it unwinds, shows the fragility of relationships and the insidious prejudices that can creep into people's lives. As the exchange of fiancées is revealed through the eyes of the participants, the reader observes parallel events in the lives of Raheen, Karim, and their friends. Major themes are illuminated in the small details of everyday life, rather than in great historical moments. Through unique observations and insights into human character, this rich, thought-provoking novel creates maps of the human heart, ultimately achieving a universality and depth one does not often find in novels of personal relationships. Warm and human, this is a novel that captures the heart.
Notes: The author's photo accompanies a feature story on the author, including discussions of her book  Burnt Shadows:  http://www.metro.co.uk
The intervention of the Indian army to help East Pakistan fight West Pakistan was instrumental in ensuring independence for Bangladesh.  http://en.wikipedia.org
KARTOGRAPHY

Review. Novel. Historical, Literary, Pakistan

Written by: Kamila Shamsie

Published by: Mariner Books

Edition: Reprint edition

ISBN: 978-0156029735

Available in: Ebook Paperback Hardcover