"I've told you before and I'll tell you again: Justice ought to be a bottom-line proposition…It's misguided when we worship musty old words in a text at the expense of innocent people's suffering. Thomas Jefferson and Learned Hand and hearsay rules ought to come into play if we don't know the truth or if it's a close call…We should be concerned with how the soup tastes and not so damn worried about the particulars of the chef's hat."
In th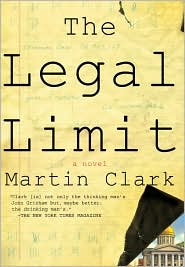 is absorbing fictionalization of a real murder case from 1984, author Martin Clark, a Virginia circuit court judge, explores the increasingly fraught predicament of a rural Virginia Commonwealth's attorney, Mason Hunt, who makes the only decision that makes sense to him as a naïve young man. He must then live with that decision and re-examine its consequences for the next twenty years.
In the opening pages, Mason is still a law student when he accompanies his 27-year-old brother Gates to a party at the trailer belonging to Gates's girlfriend. Despite their age difference, Mason and Gates have forged a close bond, built on Gates's protection of Mason from their sadistic father. Gates, at 6' 5" tall, has never hesitated to go toe to toe against his father, who is, for him, the symbol of a hostile outside world. By the time his father has abandoned the family, however, Gates is so filled with rage and so damaged that he believes the world owes him, big-time, for the abuse he has suffered. At twenty-seven, Gates is still living at home with his mother, lacking ambition, unable to hold a job, and finding escape in drugs and alcohol.
Mason, on the other hand, has taken advantage of his opportunities, winning scholarships which have allowed him to attend law school, but he has never forgotten that it is Gates who has made much of his success possible. At the party that fateful night, Gates argues with Wayne Thompson, who has had a brief relationship with Denise, Gates's girlfriend, but it is not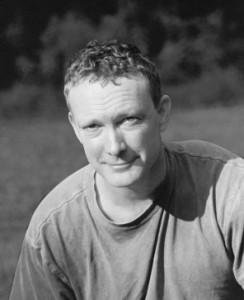 until Gates, drunk and high on drugs, leaves the party with Mason much later that the issue escalates into a confrontation and violence and Gates shoots Wayne Thompson, leaving him dead beside the road. There are no witnesses—except Mason, who moves instinctively to protect his older brother from self-destruction. The two escape into the night, with Mason crafting an alibi for himself and Gates by stopping at various places, making phone calls, getting rid of the murder weapon, and then acting as if nothing has happened.
Examined in detail, Mason's decisions that night, impaired by his unaccustomed drinking, become the crux of the increasingly complicated novel which ensues. Years pass in which the case remains unsolved, and Mason goes on to become a lawyer and eventually a Commonwealth's attorney, while Gates ends up in prison on another matter. Inevitably, however, Mason must pay for his mistakes, and justice must be served.
Clark tells a lively tale which moves along so speedily that I read the first hundred pages one night when I had intended to read only the first chapter, and then stayed up till well past midnight the following night to read the remaining two hundred fifty pages, unable to put the book down. His characters, often quirky, leap off the page in their realism, and the reader identifies with them and their problems, even though they may deserve the conseque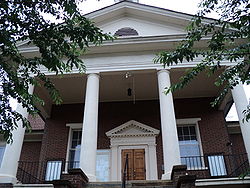 nces which await them. By inserting carefully observed details of natural behavior into his scenes, Clark creates "real" people who actually behave like real people. Nothing is simple, we see, and no decision is ever made in a vacuum or can remain in one.
The real murder case at the heart of his novel occurred in Stuart, Virginia, the small, rural community where author Martin Clark lives. Situated on the Virginia border, about twenty miles north of Winston-Salem, North Carolina, Stuart is so vibrantly described here that it becomes the equivalent of a character. The author's affection for Stuart and appreciation of its way of life, removed from the hurly-burly mainstream, shines through, despite all the economic problems inherent in any remote, rural location. Stuart "makes sense," as Clark depicts it, and the novel's characters, their way of life, and their values are natural outgrowths of life there.
As in his two previous novels, The Many Aspects of Mobile Home Living and Plain Heathen Mischief, Clark examines justice as a relative term, complicated by each character's understanding of right and wrong, innocence and guilt, theological sin and salvation, and real-life success and failure, all of which affect their values and beliefs about what is "right." The author explores the consequences that result when someone commits a short term wrong in order to achieve what he believes is a long-term right, sharing this exploration with the reader, along with the far-reaching consequences.  (On my Favorites List for 2008)
ALSO by Martin Clark:  THE SUBSTITUTION ORDER,  and  PLAIN HEATHEN MISCHIEF (posted on another website in 2004)
Notes: The author's photo appears on http://www.randomhouse.com
The Patrick County Courthouse in Stuart, Virginia, appears on http://en.wikipedia.org/