"If someone threatens [Salander] with a gun, she'll get a bigger gun."
Continuing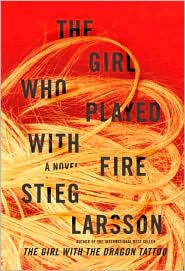 the story of Lisbeth Salander which he began in The Girl With the Dragon Tattoo, Swedish author Stieg Larsson creates a fascinating character study of a young woman with a terrible past, a young woman who also suffers from a form of autism. Salander, having worked with Mikael Blomqvist in the preceding novel, in which she used her formidable skills as a computer hacker to help him solve a major mystery, is on her own for most of this one. For reasons Blomqvist does not understand, she has refused to have anything at all to do with him, though they had had a relationship in the previous novel, and seemed to care greatly for each other.
Salander has just recently returned from her travels around the world–using her substantial financial resources. Her hacking skills have allowed her to acquire an enormous bank account, and only Blomqvist is aware of how she has done it. She is fearful of the future–as she should be, considering her terrible past–and she is doing whatever she can to live a secret life in a luxury apartment that no one else knows about.
A mistress of disguise, the people in her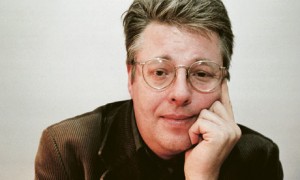 building have no idea what she really looks like or who she really is. Gradually, the reader becomes familiar with her background, her family, the reasons for her institutionalization as a young teenager, and the horrifying abuse she faced at the hands of her legal guardian, a lawyer supposed to protect her. A woman who believes devoutly in an eye for an eye, she has exacted her revenge upon him in ways he does not dare share with anyone else.
Blomqvist, in the meantime, has continued with his work running Millenium magazine, which has been working on an article about the sex trade, its connection with the drug trade, and the high-ranking police and political officials who are involved in it. The two people who have been doing the investigative reporting for Millenium plan to name names in their expose. They are murdered before they can conclude their work.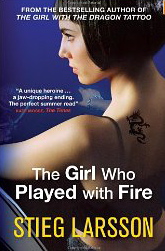 Three different investigations into the murders begin, and all center on Salander, whose fingerprints are found on the murder weapon. She, in self-defense, uses her computer skills, once again, to read e-mails and the contents of Blomqvist's and others' computers to stay ahead of the investigators who are seeking her for murder.
Larsson does a terrific job developing sympathy (and even admiration) for Salander, a woman whose violent behavior sometimes makes her hard to distinguish from the sadistic criminals who are pursuing her, and readers who enjoyed the previous novel will enjoy this one, too, as she becomes a more complete character.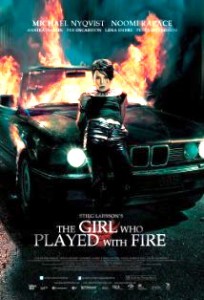 The action moves very quickly, despite the book's length, and the author's gradual revelations about Salander's background add to the suspense and make her actions impossible to predict.
Though Salander disappears from the action for significant periods of time, Larsson keeps the tension high by involving the people around her in high drama. Unfortunately, he relies very heavily on coincidence to resolve the action as the novel heads toward its conclusion, and the final revelations strain credulity to the breaking point. Still, the book is fun to read, especially for fans of The Girl with the Dragon Tattoo.
Notes: The author's photo by Per Jarl/Expo/SCANPIX/PA appears here: http://www.guardian.co.uk
Also reviewed here:  By Stieg Larsson:    THE GIRL WITH THE DRAGON TATTOO  and   THE GIRL WHO KICKED THE HORNET'S NEST.
By David Lagercrantz:  THE GIRL IN THE SPIDER'S WEB,     THE GIRL WHO TAKES AN EYE FOR AN EYE,    THE GIRL WHO LIVED TWICE

The Swedish films made from these books are also reviewed here:  THE GIRL WITH THE DRAGON TATTOO (FILM),      THE GIRL WHO PLAYED WITH FIRE (FILM),      THE GIRL WHO KICKED THE HORNET'S NEST (FILM)