"Now I know what my price is."
One of the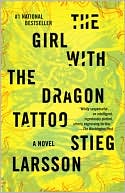 hottest writers of mystery/thrillers in Europe these days is Stieg Larsson, a Swedish journalist, photographer, and political activist in socialist causes, who worked tirelessly to expose the history of the extreme right and its crimes, including neo-Nazi crimes.  When he died suddenly in 2004, at age fifty, Larsson left a completed trilogy of novels in a vault, written for fun during his career but never published.   Two of these novels have now been released in Europe to enormous critical and popular acclaim, and the first one, The Girl with the Dragon Tattoo is receiving the same kind of treatment in the US, where it was published this past fall.
The Girl with the Dragon Tattoo,  begins with the arrival of  Mikael Blomqvist on remote Hedeby Island.  Blomqvist has been hired to do research for the biography of prominent Swedish industrialist Henrik Vanger and his large family, and he is looking for a place to stay where he can avoid attention. Blomqvist, a financial journalist for Millenium magazine, is due to serve a three-month prison sentence soon for libeling a man he accused of criminal activity. For private reasons, he did not challenge the charge and offered no defense, preferring to serve the sentence and get it over with to avoid the unrelenting publicity of the case.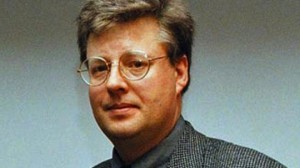 The temporary job he accepts on this remote island involves the search for Harriet Vanger, Henrik's niece who disappeared from the island when she was sixteen–thirty-seven years ago.  Despite searches that continued for many years, no trace of her has ever been found.
Hired to help Blomqvist in his research is an assistant, Lizbeth Salander, a disturbed young woman who is under the guardianship of the state. Salander has suffered enormous sexual and emotional abuse and has withdrawn to the point that she trusts no one and can make no emotional connections. Marking events in her life through tattoos and body piercings, she lives as solitary a life as possible, making limited contact with the outside world through the internet where she has "met" several fellow computer hackers.  Her desire to be alone, and her skills with the computer, make her a formidable researcher for Blomqvist.  Gradually, Salander begins to respond to Blomqvist's honesty and respect for her talents as she discovers important new information about the Vanger family.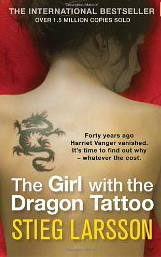 Though the novel starts slowly as the characters are introduced and the genealogy of the Vanger family is explored, author Stieg Larsson succeeds in creating a sense of Sweden's social culture and atmosphere as he uses the remote island location to set up the equivalent of a "closed room" mystery.
Vibrant characters carry the developing action.  The reader cares about Blomqvist and Salander from the beginning, as both are vulnerable and have suffered unjustly, and as the novel develops, the reader also gains sympathy for the elderly Henrik Vanger. The author, however, uses his reputation as an ardent anti-fascist and anti-racist reformer to give authenticity to his depictions of dangerous Vanger relatives, some of whom have been ardent adherents of ultra-conservative Swedish  and Nazi movements, and proponents of despicable crimes.
The suspense builds as family secrets unfold dramatically—murder, rape, torture, and long-term sexual abuse, for starters. The novel becomes an utterly compelling can't-put-it-downer, as the reader "travels" with Blomqvist and Salander, sharing their frustrations and their physical danger as they investigate Harriet's decades-old disappearance.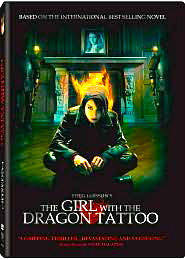 Developed in minute detail, this rich novel is especially satisfying because it leaves no loose threads, connecting every detail to produce a blockbuster conclusion which satisfies in every way.  Only the characters—Salander and Blomqvist—remain  "unfinished," to be further developed in The Girl Who Played with Fire.  This second novel in the trilogy will be published in the US in July.
Photo: The author's photo appears on http://www.theglobeandmail.com
ALSO by Stieg Larsson:  THE GIRL WHO PLAYED WITH FIRE,        THE GIRL WHO KICKED THE HORNET'S NEST
By David Lagercrantz: THE GIRL IN THE SPIDER'S WEB      THE GIRL WHO TAKES AN EYE FOR AN EYE,     THE GIRL WHO LIVED TWICE

The Swedish  films made from these books are also reviewed here:  THE GIRL WITH THE DRAGON TATTOO (FILM),       THE GIRL WHO PLAYED WITH FIRE (FILM),       THE GIRL WHO KICKED THE HORNET'S NEST (FILM)