"It was her place to sit and wait. Even if the tornado was heading directly toward her. For her, there was nothing else to be done. Nothing else that God wanted her to do"
Nazneen, a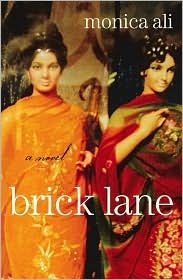 young bride married at sixteen to a 40-year-old man, is wrenched from the only life she has ever known in the countryside of Bangladesh and conveyed to England, where her new husband, Chanu, has a job. Taught from the day of her birth that "fighting against one's Fate can weaken the blood," or even be fatal, she accepts the miserably lonely existence fate has bestowed on her in a London council flat. Though there are others from Bangladesh living there, Chanu believes the other immigrants to be uneducated, illiterate, and uncultured, and he discourages any reaching out Nazneen might do to these people who are "below" them.
Nazneen has been the "good daughter" in her family, the daughter who accepted the marriage her father arranged for her after the death of her mother. Her younger sister Hasina, who eloped in a "love marriage," has been disowned. Now Nazneen's only contact with home is through letters she exchanges with Hasina,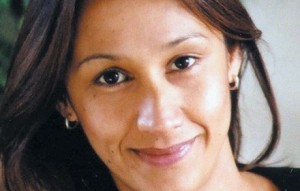 whose own fate back home in Dhaka changes throughout the fifteen years that this novel takes place. Through Hasina's letters, author Ali shows the similarities and contrasts in the lives of Nazneen and Hasina, both second class citizens, and, like other Bengali wives, powerless to control their own fate in the culture in which they live.
With warmth and sensitivity, author Ali draws us into Nazneen's world, a world of "Regular prayer, regular housework, regular visits with Razia [a friend]."  As the author focuses on the minute details in Nazneen's everyday life, the reader observes equally minute changes taking place in the relationship of Nazneen and Chanu as it waxes and wanes in response to life's daily challenges. Hasina's life in Dhaka, on the other hand, is far more dramatic. "[My husband] is a good man and very patient," Hasina writes. "Sometimes I make him lose patience without I mean to." Both women accept Hasina's subsequent beatings as normal.
Author Ali shows Nazneen's world in all its earthy details. The reader sees her increasingly cluttered apartment, hears the constant excuses and boasts from Chanu, and feels Nazneen's confusion and frustration with her life, as she continues to act the dutiful wife, cutting Chanu's corns and trimming his nose hair while planning mini-rebellions. For a while, she puts hot chilies in his sandwiches, rolls up unwashed socks and hides them in his drawer, and cuts him when she tends his feet. But when her son is born, she ends her domestic guerrilla actions–she is simply too busy–and when the baby becomes ill and is hospitalized, Chanu is so thoughtful and solicitous of her that their relationship grows temporarily closer in the emergency.
By contrast, Hasina, now alone in Dhaka, is struggling to support herself, and Nazneen is powerless to help her. Doing whatever she has to do to stay alive in a culture in which her life has no value, Hasina is subject to torture and abuse. As their mother once said, however, "If God wanted us to ask questions, he would have made us men."
Ali's depiction of a woman's coming of age through the process of acculturation is striking in its level of detail. Decisions which many of us take for granted assume new meanings when they are made by Nazneen. When she begins, unaccompanied by Chanu, to attend meetings of a group of young activists who are trying to defend their culture from bigotry and attacks in the wake of September 11, it is a huge decision for her. Her decision to shave her legs is fraught with symbolic significance. And her attraction to another man marks a turning point in her life.
Speaking directly to the reader in unpretentious but vividly descriptive prose, Ali recreates Nazneen's life in all its mundane details, showing her acceptance of a new culture (which some would call "growth") through tiny, seemingly insignificant decisions. The gradual evolution of a new Nazneen is neither simple nor without conflict, and no member of the family escapes her transformation. More than any other book I've read in a long time, Brick Lane, shows the emotional conflicts of an immigrant who is attracted by the possibilities of a new culture which is radically different from the culture of the past. While the first generation immigrant, like Nazneen, may adhere to the old culture for a long time, some adaptation usually occurs, and the second generation, for whom there are no direct ties to the old culture, often accepts the new culture wholly. Brick Lane shows, step by inevitable step, just how this process evolves, creating a vibrant portrait of a family in transition and of a woman coming into her own.
Notes:  The author's photo appears on http://www.newstatesman.com
The photo of the Bangladesh countryside is from http://www.beautifulbangladesh.org/
The image of a council estate appears on http://news.bbc.co.uk