"What [Piaf] could do, as few others could, was to tear you away from your own life, out of yourself, and whisk you to the land where dreams come true.  She could make soldiers win battles, give virtuous women the lovers they had always longed for; she could make the poor forget their misery and the wealthy their boredom.  And having done all this, having reached a state of exaltation, she would fall, long and hard."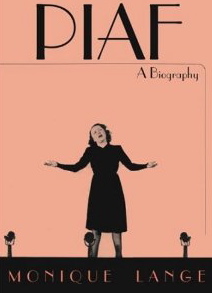 First published in English in 1981, and republished in 2008, after the film "La Vie en Rose" created a whole new generation of passionate Piaf fans, Monique Lange's biography of Piaf comes closer to capturing her personality and explaining her behavior than any other biography that I have read.  An editor, writer, actress, and scriptwriter, Lange associated with some of the same Parisians who adored Piaf, especially Jean Cocteau, who persuaded Piaf to act in one of his plays. Though she does not indicate that she ever met Piaf, Lange seems to understand her and appreciate how she became who she was.  Often sympathetic to Piaf's problems, Lange never forgets that Piaf was just as often impossible to deal with–her own worst enemy.  Writing in the conversational style of a feature article for a magazine or newspaper, Lange "gets inside" her characters, draws conclusions about Piaf's life, and provides many pages of candid photographs.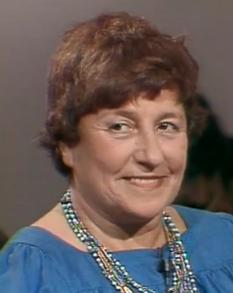 Ultimately, Lange decides that "She was Our Lady of Love, but also Our Lady of Masochists …When she [sang of happiness], the audience knew it was fleeting, soon to be taken from her.  Therein lay her major deceit.  Ultimately she was cruel and spiteful, yet her supreme weapon was the ability to make her public cry."
Lange assumes that the outlines of Piaf's life are already well known by most of her fans, and she wastes little time rehashing the well-worn details.  She does, however, often add new insights.  Piaf's incompetent mother used to give the infant Edith wine to make her sleep; later, her father gave her brandy so she would not feel the cold at night, two habits that might have made her more prone to alcoholism.  Mobster/club owner Louis Leplee was so touched when he met her that he changed her name from Edith Gassion to "Kid Piaf," or "Little Sparrow," introducing her at Gernys for the first time by saying he had discovered her singing on the sidewalk.  "I was moved.  Overwhelmed.  I wanted to share this girl, this Paris child, with you.  She doesn't own an evening dress, and if she knows how to take a bow, it's because I taught her how yesterday."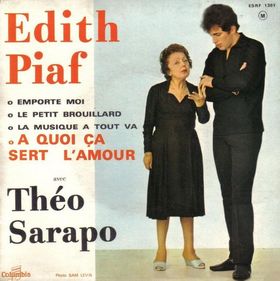 Inspiring total commitments from the many people who eventually surrounded her, Piaf enjoyed the attentions of Raymond Asso, who was madly in love with her and wanted to make her a star;  Paul Meurisse, who co-starred with her in a Jean Cocteau play, and introduced her to the finer things in life; Yves Montand, "one of her own kind," who traveled with her on the road, until he began to be more of a sensation than she was; and many others, most of whom became her lovers.  Following the death of boxer Marcel Cerdan (treated superficially here), Piaf generously moved his wife and four children into a house in Boulogne, taking care of them lavishly, until, after four months, she suddenly sold the house!  She used men who wrote songs for her, sometimes locking them into rooms and refusing to let them out until they wrote a song she liked.  She could be generous, and at one point was supporting fifteen people with whom she had no contact at all.  Money meant nothing to her—she gave most of it away—and she died with a mountain of debts.
Her friendships with women were rare.  Momone, a friend from childhood was insanely jealous of Piaf, and very dangerous, encouraging Piaf's worst habits.  Marlene Dietrich was a genuine friend, though they saw each other seldom.  And it was Andree Bigard, her business manager, who, as a member of the French Resistance, actually set up the opportunities for Piaf to help the war effort by singing for French prisoners in German prison camps and eventually smuggling out about a hundred.  (Most other bios attribute this effort solely to Piaf.)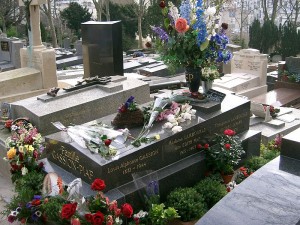 An alcoholic and drug abuser, Piaf survived a terrible car crash, numerous operations, a bleeding ulcer, stomach surgery, an intestinal occlusion requiring surgery, and hepatic comas.  Even in poor health, however, she could not help being Pygmalion to young stars, and at the end of her life she determined to make a star of Theo Sarapo, a singer twenty years her junior.  A year before her death, Piaf and Sarapo married, and a year after that, at the age of 46, Piaf died—on Oct. 11, 1963, the same day as Jean Cocteau.
Lange's biography has the advantage of "feeling real," as if it were written by someone who knew Piaf, whether or not that is truly the case.  She draws many conclusions about Piaf's life and behavior and makes sense of it—as much as anything involving Piaf can make sense.  Song lyrics, letters written by Piaf, and dozens of unusual photographs, some of them given full-page treatments, add poignancy to the text and provide new insights.  If I were going to have only one biography of Piaf, it would be this one.
Notes: Author Monique Lange, a cousin of novelist Marcel Proust, Emmanuel Berl, and the philosopher Henri Bergson,  is a fascinating person in her own right. Her photo, Publiée le 2010-11-17 08:10:31 par lormari is here: http://www.babelio.com.  A writer of Jean Genet's biography, she also worked on films considered "psychological dramas,"  or "psychological thrillers."  Her obituary is here: www.independent.co.uk
The grave of Edith Piaf is shown here: http://en.wikipedia.org Theo died seven years after Piaf, at the age of 34, following an automobile accident, having worked for most of the time since Piaf's death paying off the debts he inherited from her.
A video recording of Theo Sarapo and Edith Piaf singing "A Quoi Ca Sert L'Amour,"  in a live performance, is here:
The lyrics in English are here.  Pay particular attention to the last three stanzas. http://lyricstranslate.com The image of the cover of this vinyl recording is here:  http://rateyourmusic.com/artist/edith_piaf_et_theo_sarapo
The same song, not live, but with much better sound, is here: www.youtube.com.  A really terrific video of Theo singing alone: www.youtube.com.
A video of Piaf singing "J'ai Qu'a L'Regarder," a song of all her past loves, is here, complete with photos of those those many lovers:  www.youtube.com
Also: Another biography of Piaf  by David Bret:  PIAF: A PASSIONATE LIFE, is reviewed on this site.  That review has  different links to other songs and Piaf sites in the Notes.
For a review of the film of LA VIE EN ROSE with Marion Cotillard, CLICK HERE.