"I've got a death wish, haven't I?  Seeking out danger.  Any excuse to put myself in the path of pain. The [PI] business can eat your life.  Best if you do not have one to start with."–J McNee

Having reco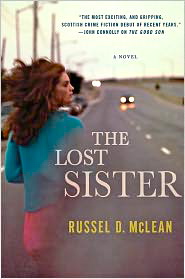 vered physically but not emotionally from an accident which cost the life of his fiancée, followed by a downward spiral which led to his breaking of a superior officer's nose, J McNee has wisely left the CID and has been working as a private investigator in his home town of Dundee, Scotland.  Morose and cynical, he suffers from agonizing psychosomatic injuries which sometimes nearly paralyze him as a result of the violence of his past life.  When he is asked to investigate a missing person by reporter Cameron Connolly, a wheelchair-bound man whose spine was broken by members of the local drug trade which he had been investigating, McNee takes the job, "off the books," working in parallel with the Dundee CID.  The missing person is Mary Furst, a fourteen-year-old girl, a promising student and artist, who is also the god-daughter of David Burns, a thug who is "knuckle deep in drug money, extortion, rackets, underground deals, and blackmail."  Detective Constable Ernie Bright, a man who had trained McNee at CID and who still hopes he will return to the force, is his contact there, though he will work most closely with Susan Bright, Ernie's daughter.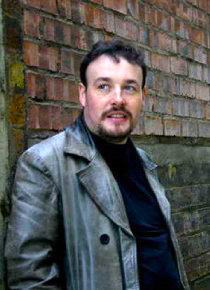 As he investigates the circumstances surrounding the disappearance of young Mary, McNee concentrates first on her home life, chatting with her mother, who "might have been attractive if it wasn't for the fact she appeared so close to death," then her room, and finally her computer.  He soon discovers the name of her boyfriend and an unusually large number of e-mails to and from Deborah Brown, her art teacher.  Hints about a strange relationship between these two are rampant at their school, and Mary's former boyfriend indicates that she broke up with him after becoming very friendly with Ms. Brown.  Eventually, McNee becomes embroiled in every aspect of Mary's family life, the relationship of her parents, her early childhood, her closeness to her crime lord/godfather, and her mother's problems.  An investigation of Deborah Brown also reveals that she, too, suffers from severe psychological issues.  When McNee repeatedly fails to obey his better judgment that certain aspects of the case would be better investigated by the police, he sets up the circumstances that lead to a dark and bloody conclusion.
Written in a straightfor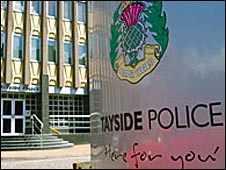 ward, almost hard-boiled style, McNee tells his own story in a first person narrative which is much more psychological in approach than most other noir novels.  McNee has to deal with his own problems and then apply his insights to the problems of other characters in the novel.  As one of his colleagues tells him, "You're a man with a conscience and a code and all that other bollocks, but you're also a man who drags his own disaster around with him like a wrecking ball.  You want to help people.  But you can't.  Can't even help your…self."
Coincidence plays a role here as the cast of characters expands to include art teacher Deborah Brown's long-term lover, who suddenly shows up to offer help to McNee, and McNee accidentally discovers that a respected member of the police force may have an unsavory relationship with organized crime.  The backgrounds of all the characters unfold through interviews, which are efficient in giving a great deal of pertinent information, though they create numerous situations in which the author/narrator is "telling about" things that have happened instead of revealing information through the action, which would involve the reader more directly.  Some information about Dundee itself provides a bit of local color and atmosphere, though the story does not depend on it for interest.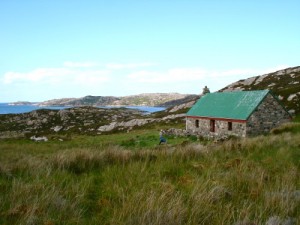 The action that does occur, though violent and unexpected, is consistent with the black-and-white issues that underlie the plot, and though the use of psychological angles provides some depth, the novel itself is straightforward and uncomplicated—clever and compressed, rather than elegant or subtle.  The grand finale, which is easy to imagine as an action film, takes place at an atmosphere-filled location in the Scottish countryside, and should satisfy all readers of noir fiction.  As McNee himself says in conclusion, "The number one rule of police work, the unwritten one.  Not just on the Job but for life: No one knows anything. Everything is deceit and turnaround.  Expectations count for shite."
Photos, in order: The author's photo appears on his Amazon Author Page.
The photo of the Tayside police station in Dundee is from http://news.bbc.co.uk
The "wee bothy," shown here and where the grand finale might have taken place, is in Raasay, overlooking the Isle of Skye:  http://backpackingbongos.wordpress.com