"I came to Bangkok intending to remember. To look again at what I lived through in this city a few years ago, but in another light. Sometimes, time is a question of light. With the passing of the years, while some forms become strangely opaque, others acquire brilliance. They are the same, yet they appear more vivid, and sometimes, just sometimes, we are able to grasp them. I'm not sure why."—unnamed speaker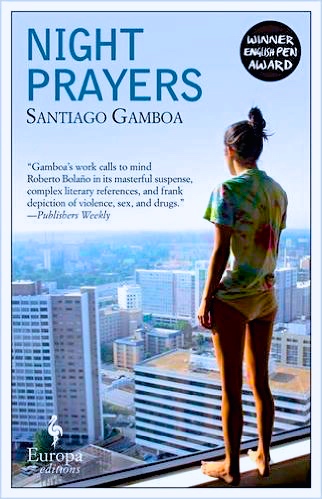 Recognized as one of the most exciting young novelists in Latin America, Santiago Gamboa of Colombia has written a novel which defies easy labeling. Filled with non-stop action and much like a thriller in its ability to generate and maintain suspense, it is also a sociological illustration of crime on a grand scale, a study of institutionalized corruption and violence in more than one country, a look at the interactions of one middle class Colombian family trapped in the complex social milieu of Bogota, an unusual love story of a brother and his nurturing sister who depend on each other for love, and ultimately, a story of innocence and overwhelming guilt, as felt by more than one character. Scenes set in Colombia during the rule of Alvaro Uribe (2002 – 2010) provide insights into that country's political challenges and the power of its drug trade and are balanced by scenes in Thailand, where the often sadistic interpretation of "justice" bears little relationship to anything most of us have ever known. Ultimately, Gamboa's wide-ranging plot lines keep the reader moving at a rapid pace, hopping from country to country – from Colombia and Thailand to India, Japan, and Iran, and back.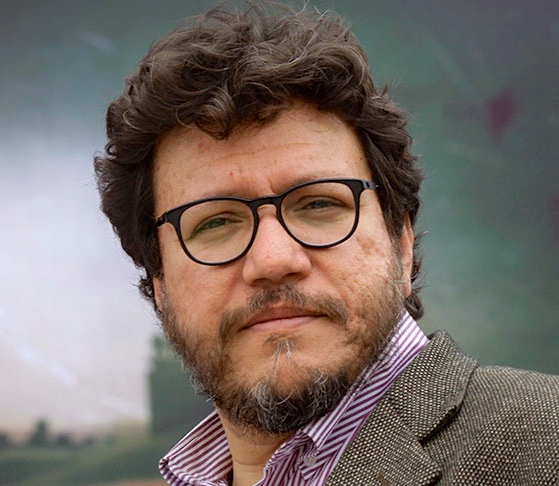 The brief introductory chapter, from which the opening quotation here has been taken, sets the scene in Bangkok and indicates that the speaker, whose identity is not fully clear until later in the novel, intends to address events that occurred sometime in the past. The next chapter presents Manuel Manrique, a young man who is telling a consul – somewhere – about his early years growing up in Bogota, sometimes using long, breathless sentences as he describes his life in and outside of home and school. "The invisible man is what I aspired to be," he declares, "and what, deep down, I had already been for a long time." With only his sister Juana for real company, he takes his pleasures from books and from occasional forays into other neighborhoods where he secretly practices his graffiti art. In another sudden shift of scene back to Bangkok to an even earlier time, the first speaker indicates that he has been working as consul for the Colombian diplomatic service in New Delhi, but he has flown to Bangkok specifically to deal with the arrest of a Colombian national caught with a small consignment of opiate pills in a hotel in the city. The person arrested has a perfectly clean record, a twenty-seven-year-old philosophy student named Manuel Manrique.
As the story reveals itself, the reader is struck by the caring concern felt by the consul, and by the emotional quandaries which have led several characters to act in surprising ways. Manuel is in Thailand with a visa for Japan and back to Colombia by way of Bangkok, Dubai, and Sao Paulo, to Bogota, though his background does not indicate how and why he'd be taking such a tortuous journey. As Manuel reminisces about his high school years, the reader gradually realizes that Juana's naïve brother does not understand or recognize her outside "activities." In college, where she has associated with a radical group, she is aware of the crimes of President Uribe and the numerous "disappeared" during his regime, but she also understands that the only hope she has of saving her brother from the problems of Bogota is to acquire as much money as possible, as fast as possible, so that she can spirit him away to a safer place. Smart and perceptive, she is willing to do absolutely anything to save him. When she suddenly disappears from Manuel's life and the lives of his parents, however, he is devastated, and at the time of his arrest in Thailand, he has not heard from her in many years.
Part II, which begins about halfway through the novel, is Juana's story, and it is here that the reader learns more about her and why she has disappeared. Her connections with the underworld and the sex trade, with drug dealers and government officials, have made it impossible for her to feel safe anymore, and she realizes that if anything happens to her, then her beloved brother Manuel will have no chance for an improved life.
Gradually, the concerned consul introduced at the beginning of the novel becomes an increasingly important character on his own as he moves forward in his diplomatic work while also becoming a successful writer. In fact, when he meets Manuel for the first time in the Bangkwang Prison, Manuel apologizes because he has not read the diplomat's books, then adds that "This isn't going to be a crime story, it's going to be a love story," something he intends to explain further at a later time.
The diplomat is able to use his connections with the literary world to his advantage in doing research for Manuel, and when he hears that Juana might be in Japan, he tries to figure out how he will be able to get there to look for her. In a not-very-convincing coincidence, "as if somebody up there was manipulating the threads of this story," the diplomat receives an invitation to take part in a literary symposium in Tokyo, with writers Enrique Serrano and Juan Gabriel Vasquez, and he is "incredulous at the happy coincidence." Horacio Castellanos Moya, whom he met years earlier, along with Rodrigo Rey Rosa, is in attendance at a debate with pupils and teachers of the Faculty of Hispanic Studies at the University of Tokyo, and it is there that he is able to gain more information about Juana. Manuel, who has been given the choice of pleading guilty and serving a long term or being sentenced to death by the Thai courts, really needs to see her and have some sense that someone from his family cares about him.
Gradually the pieces begin to fall together, and the action is so fast-paced that the reader follows along, despite the many changes of scene, some extraneous characters and subplots, and several odd monologues by Inter-Neta, whose purpose in the novel is unclear. With three points of view – the consul, Manuel, and Juana – the reader does not become as closely identified with any one character as would be the case with more intense attention to one person and fuller characterization. As the consul signs off on the story he has told, he acknowledges that there are unanswered questions and some unfinished business.  For now, however, "all that is left for me is to take my leave, just as in that old musical: So long, farewell, auf Weidersehen. Goodbye."
ALSO by Santiago Gamboa:  NECROPOLIS
Photos, in order:  The author's photo is found on http://www.elpais.com.co
Alvaro Uribe (President from 2002 – 2010)  was said to have been involved in corruption, human rights scandals, and disappearances.  http://www.correodelorinoco.gob.ve/
The beautiful Temples of Autthaya in Phuket, were, according to the prosecutor of Manuel, goals of sightseers only after they had already partaken of the thriving sex trade in Bangkok.  http://www.thestar.com
Bangkwang Central Prison, where Manuel was being held, is one of the most horrific prisons anywhere.  Those on Death Row have their chains welded to their legs.  http://www.chiangraitimes.com/thai-government-strengthens-child-sex-law.html
The Shangri-La Hotel on the Chao Praya is where the Colombian diplomat stays on his return trip to Bangkok, as he tries to reconcile all the events which conclude this novel.  https://en.wikipedia.org
ARC:  Europa Editions
NIGHT PRAYERS

REVIEW. Photos, Book Club Suggestions, Colombia, Literary, Social and Political Issues, Thailand

Written by: Santiago Gamboa

Published by: Europa Editions

Date Published: 03/01/2016

ISBN: 978-1609453114

Available in: Ebook Paperback