"My body craved a past with Emma and Father: I wanted to be small again. I wanted to swim, then fish, have Emma and me dry ourselves under the sun until our skin cooked. 'Let's be bears!' I'd tell her, and we'd grow brown and giant, our bear paws swiping each other's black noses. Emma would draw blood and I'd dig into her fur-covered ribs, touch her heart with my claws…Father would say, 'Emma, be kind to Lizzie,' and we'd embrace each other." – Lizzie Borden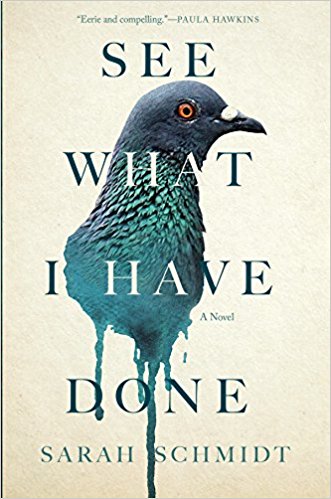 On the morning of August 4, 1892, Abby Gray Borden and her husband, Andrew Jackson Borden were found dead in their home in Fall River, Massachusetts, both brutally butchered with an axe or hatchet. Borden was a highly successful merchant, maker of caskets, and owner and developer of commercial property, a wealthy man who nevertheless lived a frugal life and kept his daughters and his wife totally dependent on him. His body was found reclining on the living room sofa by his younger daughter Lizzie, aged thirty-two, and the body of his wife Abby was found shortly afterward. She, too, was hacked to death and was found lying beside her bed upstairs. The only people in the house at the time were Lizzie and Bridget, the maid, who was up in her room resting after having been assigned the task of washing the outside of the downstairs windows in the August heat, though she was still recuperating from a violent stomach upset. Lizzie's uncle John Morse, brother of Andrew Borden's first wife, had slept in the house the preceding night and had met with Lizzie's father early in the morning before leaving to visit another relative, and Lizzie's sister Emma was out of town visiting friends. Lizzie claimed that someone must have broken into the house to kill her father.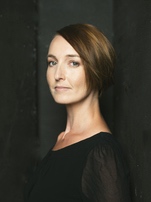 As Australian author Sarah Schmidt recreates this famous murder and its aftermath, she delves into all the psychological complications surrounding the individual characters, gradually providing other intriguing possibilities regarding the murder. Structuring the book around the commentaries of four speakers – Lizzie, Emma, Bridget, and a mysterious hired killer named Benjamin, who had close contact with John Morse, Lizzie's uncle – she shows all their interactions both before and after the murders. About half the action takes place in chapters labeled "August 4, 1892," the day of the murder, and the rest takes place earlier, with the same characters offering their points of view on all manner of issues and providing background information in the chapters labeled "August 3, 1892." A clumsy police investigation provided many opportunities for the killer to get rid of any evidence, even to the point that Lizzie and Emma, who had returned home upon hearing the news of the murders, were allowed to be alone in the house with one of Emma's friends the night of the crimes so that they could clean the blood from the murder site and prepare the house for funeral guests. It is therefore forever impossible to know for certain who the real killer was and how, exactly, it really happened.
Despite this limitation, author Schmidt provides insights and information which most readers will find compelling. Lizzie herself is impossible to know, a person who is anti-social to an extreme. Her mother died when she was two, and her father remarried when she was not even five. She and her stepmother were never close, though they shared the same house for thirty years, and at one point, the adult Lizzie even stole her jewelry and refused to admit it. Emma, ten years older than she, was the one assigned to be in charge of Lizzie for most of her life, and readers will find Lizzie's attitudes and behavior so naïve that they may have as hard a time as I did believing that she was thirty years old, not sixteen, when she took a tour of the great cities of Europe, and thirty two when her father and stepmother died. At the time of the killings, Lizzie gave conflicting information about where she was in the house and what she was doing, and though she appears to have no memory of committing the murders, if in fact she did commit them, her lack of "affect" is so obvious that it is easy to believe one suggestion that she committed the murder while in a "fugue state."
Emma is the character who evokes the most sympathy. Ten years older than Lizzie, she has friends whom she enjoys visiting, and at one point even had a relationship with someone named Samuel.  Lizzie often gleefully manipulates her for her own amusement and benefit, and Emma, wanting to keep her father from becoming physically abusive during his tantrums, often gives in to avoid being slapped hard in the face. Bridget, who came from County Cork, is desperate to return there, and she has saved her money religiously so that she can afford a ticket back to Ireland to visit family, only to find it missing one day. Faithful and honest, she must testify at the trial which occurs after Lizzie is charged with murder, only to find her testimony demeaned by Lizzie's lawyer and much of the court. John Morse, a character whose motives and plans are suspect when he suddenly visits the family for an overnight stay, appears to have shady dealings on his mind. His relationship with the mysterious and dangerous Benjamin, included here either as a red herring regarding the murder or to suggest that John Morse, too, might also have murder on his mind, makes the reader wonder why and how John Morse would have found Benjamin and what his plans were for him.
The climax here is the funeral of Abby and Andrew Borden, the interchanges between Lizzie and Emma in the days preceding it , and the memories Lizzie has of her father and a conversation they might have had the morning he died. The reader will come to know Lizzie even better than before and may even draw conclusions about Lizzie's guilt or innocence. To answer any questions a reader may have about the trial and what really happened in the days leading up to it and immediately following it, the author also includes a helpful "Fall River Timeline," which provides the names, dates, and special events from the birth of Andrew Jackson Borden in 1822, through his marriages and the births of his children, the ten months in which Lizzie was in jail before the trial, and the follow-up after the trial for Lizzie and Emma. The novel, sometimes exciting and often insightful, is described by the author as fiction, but her research and the care she has taken with the facts, while also relaying what she believes might have been going on inside the hearts of Lizzie and Emma, make this novel feel real. Though Lizzie remains as much of a mystery at the end of the book as at the beginning, the direction of the author's research is clear.
Photos, in order:  The author's photo appears on https://www.goodreads.com/
The front page from the Fall River Post was found on https://www.pinterest.com
Lizzie's portrait from 1889 is in  http://www.crimearchives.net/
The Borden house, now a B&B, was found on http://www.findadeath.com/
The New York Times carried an obituary for Lizzie Borden after her death in 1927.  She lived for 35 years after her trial for murder.  https://lizziebordenwarpsandwefts.com
SEE WHAT I HAVE DONE

REVIEW. 2017 Reviews, Book Club Suggestions, Historical, Mystery, Noir, Fictionalized Biography Psychological study, Social and Political Issues, US Regional

Written by: Sarah Schmidt

Published by: Atlantic Monthly Press

Date Published: 08/01/2017

ISBN: 978-0802126597

Available in: Ebook Paperback Hardcover