Note:  German author Siegfried Lenz (1926 – 2014) has been WINNER of the Goethe Prize and WINNER of the German Booksellers' Peace Prize.
"Anyone who makes war his profession is a criminal.  The top brass ruling over us from on high, for example.  While we're sitting here in the marsh.  We should knock them off, 'cause then we'd have some peace.  Then we could all go home.  But the Gang that rules us – they're very hard to get to.  They're dug in, entrenched. Behind their sentries."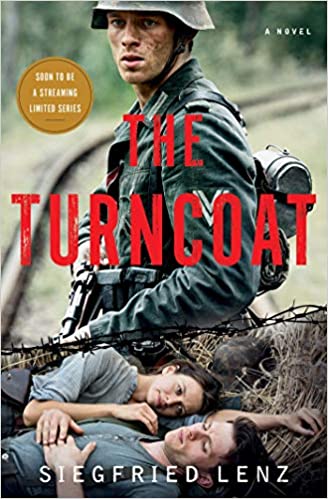 Set during the last summer of World War II in Europe, The Turncoat, Siegfried Lenz's second novel, humanizes war and its soldiers in new ways.  Concentrating on a group of young German soldiers who obey orders, even at the cost of their own lives and sanity, Lenz shows their vulnerability as they begin to reject the myths and propaganda they have been fed for years and do the best they can simply to survive.  Focusing primarily on Walter Proska, a young man in his late twenties who has been at the front for three years, the author allows the reader to know him and his fellow soldiers as people, young men who once had dreams and who now have mostly memories – many of them horrific.  They go where they are marched or transported, and do what they are told to do, often with a secret eye to escape.  Lenz succeeds in showing these soldiers as they really are, without demeaning them, sentimentalizing their emotional conflicts, or excusing their crimes.  He makes no judgments, depicting the war as it was for this group of young German soldiers and illustrating a point of view very different from what Americans may expect.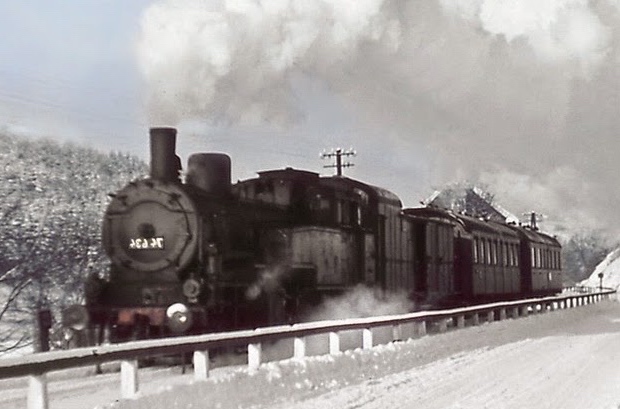 The novel begins six years after most of the novel's action has taken place, and main character Walter Proska, now thirty-five, is at his home in the former East Prussia where he grew up.  He has just written a fifteen-page letter to his sister Maria, whom he has not seen in the six years since the war ended.  Maria and her husband had been working as farmers, essential to the community, instead of fighting the war, and Walter now, belatedly, wants to reconnect. When he realizes that he does not have the necessary stamp to mail the letter to his sister, he goes to the door of an elderly local druggist who lives across the street to ask for one. He is stunned, however, when he looks through the window of the druggist's house and observes the secret behavior of the druggist, a profoundly deaf, elderly man who survived World War I.  When the druggist invites him inside, he accepts, and as the two men try to converse across the generations, they highlight how their personal war memories still play in their lives, years afterward – including the disturbing scene Walter saw through the druggist's window. The novel's main action begins when Walter's memory of a train whistle is triggered while talking with the druggist, instantly bringing his own memories of the war back with a roar.
This seemingly mundane introduction, which I have deliberately underplayed to prevent spoilers, is so powerful in its imagery and attention to the details of human psychology and behavior, that I suspect most lovers of literary fiction will react as I did, immediately rushing forward into the story of Walter's years fighting for Germany.  In his first memories, he tells of heading to Kiev by train after leaving his home in Lyck, in East Prussia, six years ago.  A young woman, Wanda, needs a ride on the train in order to carry a jug with her brother's ashes back home to her brother's wife in Prowursk, and he helps her get on.  He flirts and they chat, with Wanda bringing him up to date on the number of explosions that have taken place on the railway recently, primarily from mines.  When the military police arrive to check the passengers, Wanda jumps off the train to avoid them, in such a hurry she leaves her brother's ashes behind.  When she does not return before the train takes off again, Walter discovers he has been duped.  Later he discovers exactly how seriously he has been duped.  Fortunately, a friendly group of local soldiers, tasked with guarding the railroad, responds to his needs, and he ends up joining them.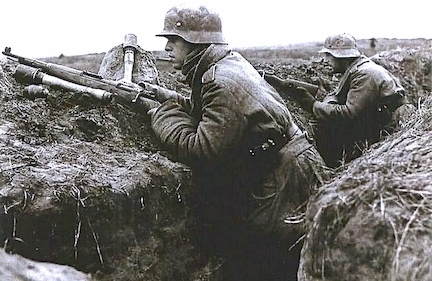 This group of soldiers forms strong friendships, aided, in part, by the fact that the corporal in charge of them is almost inhuman in his behavior toward others and toward them.  The soldiers find themselves pressed between the need to obey and the belief that much of what they see and are required to do is wrong.  "I sometimes think they keep us alive just to torment us,"  one comments, then expands on that idea:  "It's this so-called duty…They've shot us up with the stuff, like dope.  They use it to make us crazy and dependent.  They give us a refined injection of duty serum to get us good and loaded.  When someone around us plays a few notes on the fatherland flute, a hundred listeners get red, thirsty throats, all at the same time, and they cry out for some national consciousness schnapps!"  Eventually, after many personal losses and no change in the behavior of the company's brutish corporal, one of Walter's best friends defects, alone, and soon afterward, Walter does, too, joining the Soviets (though they are barely identified) for the rest of the war.  The novel is so personal, rather than political, that who is fighting whom for the rest of the novel does not really matter much to the narrative – until the novel's highly satisfying conclusion, which resolves all thematic and personal issues for both Walter and the reader.
Author Siegfried Lenz's use of  a "turncoat" who abandons his country to fight for an "enemy," may be unique among German novels.  It was problematic enough at the time it was written that though Lenz's debut novel had been a huge success in 1951, his publisher decided that they could not publish The Turncoat as his second novel, even with revisions.  The book was stored away by the author, and it was not until Lenz's death in 2014 that it was rediscovered.  Published in Germany and Europe soon afterward, and now here in English for the first time, it offers insights and observations from the long-distant past which still have much relevance for today's complex, media-driven world.  High on my Favorites list for the year.
Photos.  The World War II locomotive appears on https://www.hgwdavie.com
A postcard from Lyck, East Prussia, may be found on http://www.castlesofpoland.com
The photo of German soldiers is from https://www.ebay.com
Siegfried Lenz  (1926 – 2014) was born in Lyck, East Prussia (now Ełk, Poland), the son of a customs officer. Photo by https://www.gettyimages.ie/
THE TURNCOAT

REVIEW. PHOTOS. Book Club Suggestions, Germany, Historical, Literary, Psychological study, Russia/Soviet Union, Social and Political Issues

Written by: Siegfried Lenz

Published by: Other Press

Date Published: 10/06/2020

ISBN: 978-1590510537

Available in: Ebook Paperback