"Imagine a different world.  A world of evolved terror. Imagine we're confronting terrorists who are using their brains instead of looking at recipes on the internet and building fertilizer bombs.  Imagine we're confronting a guy who's as smart as the brightest one of us.  Imagine this new evolved terrorist wants to be as good at woundin America as Google is at search."
On a fine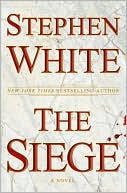 Saturday morning in April, the Yale campus discovers that more than two dozen students have gone missing in the past thirty-six hours, many of them the children of parents prominent in industry and government. Most of them have recently been "tapped" for one of Yale's secret societies—such as Skull and Bones, Scroll and Key, and Book and Snake.  All these societies own elaborate Greek edifices on campus, the most prominent architectural feature of which is the complete lack of windows.  Inside these "tombs," the societies' secrets remain absolute.  This morning, however, all the attention is on the tomb of Book and Snake, where, it appears, the missing students are being held hostage.
When Jonathan Simmons, a handsome senior, emerges from inside the tomb to face the assembled police, he lifts his arms and stops in front of the building.   "Don't come forward," he yells to the police and bystanders.  "I'm a bomb.  I…am…a bomb.  Stay where you are."  Receiving directions from someone inside the tomb, Simmons shows the bomb strapped to his chest and demands that the transmissions from the cell towers be restored within five minutes or he and the hostages will die.  Like an automaton, he answers no questions, and ticks off the minutes until his own death, as a New Haven Police hostage negotiator tries to gain time by engaging him in conversation.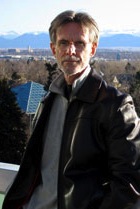 While this is happening in New Haven, suspended Boulder, Colorado, detective Sam Purdy is attending an engagement party aboard a yacht in Miami, where he meets Ann Summers Calderon, mother of the future groom.  Ann very tentatively suggests a private meeting with Purdy and swears him to secrecy.   She has received a bizarre message–from someone unknown, who demands nothing, but threatens her with unspecified consequences if she tells anyone about the note.  "At some point," the writer of the note assures her, "you will be desperate to reach me."  Within twenty-four hours of receiving the note, Calderon learns that her daughter, a junior at Yale, is one of the missing.
In a third plot line, Deirdre, a CIA agent married to Jerry, another CIA agent, is at a Washington area conference where she meets up with FBI agent Christopher Poe, someone with whom she has been close since 1995, when she helped rescue him from the wreckage of the Murrah Building in Oklahoma City.  Working as a one-man department for the FBI, Poe investigates low-probability, high-risk terror scenarios brought to the FBi's attention by (usually wacko) private citizens, and he has developed a "feel" for how these odd details sometimes contribute to bizarre, but plausible terror plots.
Inexorably, Whit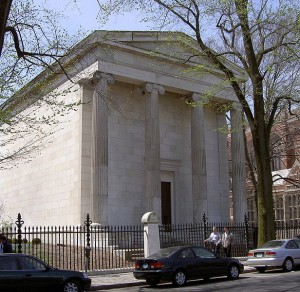 e develops his suspense, revealing the names and backgrounds of some of the hostages and their parents.  When Ann Summers Calderon receives a recorded message from the kidnapper, she persuades Sam Purdy to go to New Haven to act as her eyes and ears.  She will tell him nothing more about what she plans to do, and he will have no traceable contact with her.  The nature of the terror plot is so unusual, that FBI agent Christopher Coe also decides to go to New Haven.   As special teams and hostage rescue teams arrive from various departments in the federal government, they take over from the Campus Police and the New Haven Police.  The alphabet soup of agencies becomes daunting, and exactly who will make the final decisions is unclear to all.  Soon students start to be released from the tomb to face their varying fates—some killed and some freed, seemingly at random.
As the novel unfolds, author Stephen Wright uses his formidable background as a clinical psychologist to create one of the most nail-biting thrillers I have ever read.  The book is about four hundred pages long, and I read the last three hundred pages straight through in one evening—I couldn't wait to find out what was going to happen!  He has structured the novel so that the action rotates among the three subplots, but it is never resolved at the end of each scene, leaving something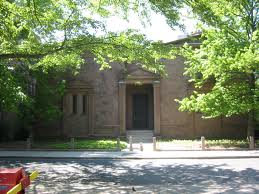 important up in the air, some question unanswered, some unexpected new drama unfolding.  The reader can never feel comfortable with what is happening on campus, what may happen in the future, and what has already happened, either to the hostages in the tomb or to the frantic parents, police, and federal investigators.  His psychologically vulnerable characters behave in plausible fashion, often sharing their emotional wounds with the reader and inspiring great empathy.  The level of tension never wanes.
White is a master craftsman creating a unique story with innumerable clever and unusual twists and turns–and constant surprises.  There is nothing formulaic about any aspect of this book.  Each of the agencies involved in this hostage drama has its own ideas and its own set of "clues," usually not shared with each other, about what is going on, leaving it up to the reader to stay engaged and put everything together.  The resolution is a real tour de force, one that I certainly never expected, and which I suspect others will find as dramatic and shocking as I did.  Most importantly, it is this conclusion which moves the novel beyond the immediate and local, and elevates it into a grander commentary on our foreign policy and international reputation.  This is the best thriller I have read in years!  (See Favorites list for 2009)
Notes: The author's photo accompanies a very good interview about his newest book on http://www.bookreporter.com
The "tomb" of Book and Snake is on http://en.wikipedia.org
Last photo:  Skull and Bones, also depicted, was the society to which George W. Bush, his father George H. W. Bush, and John Kerry belonged.  The photo appears in the archives of Heyoka Magazine:  http://www.heyokamagazine.com