"[Her] address was Privilege House, seat at one time, she said, of the famous house of the Prive-Lieges who had arrived with the Conqueror. Those who had lived in the village all their lives—few enough now—were doubtful about the Prive-Lieges and thought that as children they had been told of some village privies once constructed up there."
Memories, a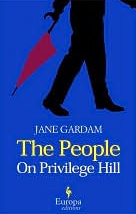 nd in many cases, the memories of the aged, infuse this collection of fourteen stories with surprises. Author Jane Gardam, two-time winner of the Whitbread Prize, creates ironies and absurdities for her readers, at the same time that she creates poignant and often moving scenes. Filled with wry humor and clever turns of phrase, this collection, like Gardam's novels, asks questions about whether we are the people we think we are, whether we are the people other people think we are, and whether we are the people we want to be. The secret lives and not so secret lives, the realities and the fantasies, and the faces we keep firmly fixed for the outside world–all become fertile soil for Gardam's exploration of her characters.
In many cases, Gardam's characters are lonely souls, coping the best way they can. The unnamed narrator of "Pangbourne" married a bounder but then dedicates her life to visiting a gorilla in the local zoo. Mr. Jones, in "The Latter Day of Mr. Jones," is "the last of his tribe, last of his kind," an old man whose dogs have died and whose life revolves around sitting on a bench in the park and watching the local children play–until his motives raise suspicions. And in the title story, former judges Feathers and Veneering, whose story forms the basis of Gardam's novel, Old Filth, attend a party where the guest of honor may not be the person they think he is, leaving the hostess distraught and worried about her loss of face.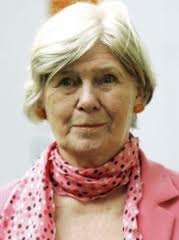 Other characters illustrate the accidents of survival and the inability of each of us to control our lives. In "Babette," the story of a writer, a bathtub stored in the attic runs amok and creates disaster. In "The Flight Path," which takes place in 1941, a young man makes a life or death choice, barely thinking about it at the time. "The Virgin of Bruges" is a nun who goes to church one night, only to discover that it is being used for a wild, drug-filled orgy. In "The Last Reunion" four elderly women, one of whom is senile, gather at the school they attended to talk, argue, and complain.
Gardam is a master at observing human nature, and as she incorporates her thoughtful observations into these clever and compulsively readable stories, the irreverent attitudes toward life, which many of her characters take too seriously, and the awareness of life's absurdities, which most of her characters do not notice at all, create a collection which is great fun to read and illuminating in its insights. Her humor, dark as it is, keeps even the most poignant scenes from devolving into bathos, and her sense of play allows the reader to laugh along with her, even while identifying with many of her sad characters. A wonderful introduction to the wry delights of Gardam for anyone who has not already discovered her unforgettable and beautifully wrought novels.
ALSO by Jane Gardam, the Old Filth Trilogy:  OLD FILTH,     THE MAN WITH THE WOODEN HAT, and LAST FRIENDS
Separate novels:      THE QUEEN OF THE TAMBOURINE,      GOD ON THE ROCKS,     CRUSOE'S DAUGHTER,     A LONG WAY FROM VERONA,     THE FLIGHTS OF THE MAIDENS

The author's photo appears on http://www.thebookertea.com