"Who dares swear to the appearance of the following day?"
It is profoundl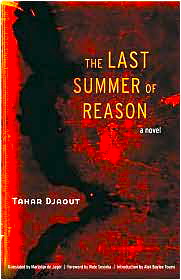 y affecting to read a book which is not in its final form because its Algerian author was assassinated in 1993 at age thirty-nine. Doubly moving for the reader is this book's warning cry against mindless practitioners of fundamentalist oppression, the very people responsible for the author's death in Algeria. Djaout clearly knew he was in danger, knew why he was in danger, and knew why he, along with other writers and artists, represented a threat to single-minded fanatics in his country, yet he continued to create, leaving behind this final book, a legacy not just to compatriots who might feel like lonely soldiers against intolerance but to lovers of books throughout the world who sometimes take for granted the power and glory of a free press.
Almost plotless, the book reveals the thoughts and feelings of Boualem Yekker, a lonely man who finds himself living "a blank life" in a society which has been subsumed by the Regulators of Faith, zealots who worship a god of vengeance and punishment and do not recognize love, forgiveness, or compassion. Several far more compelling, but unwritten, stories parallel this plot, however. First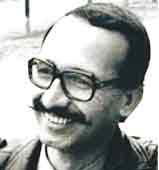 is the powerful story which the reader cannot help but conjure of the author's own travails as a writer trying to find an outlet for his creativity within a similar society, and his eventual assassination. Equally compelling is the interior story the reader cannot help but create, and which I believe the author expected his reader to create, of what his own life would be like under similar circumstances.
Poetic and thoughtful, Djaout makes the world of a fanatical theocracy come alive, a world which many readers, like myself, could read about but not even begin to understand in the days immediately after September 11. By allowing us to share the thoughts of a man whose "opinion of life was too high for him to make do with its shadow, its wrapping, and its peelings," we are granted entrée into such a world. Perhaps this is Djaout's greatest and most heartfelt gift to a public which did not listen in time to save his life. This is a stunning book from which only the most jaded reader will emerge unmoved and unchanged.
ALSO by Djaout:  THE WATCHERS
Notes: The photo of author Tahar Djaout, who was assassinated in 1993 by the Armed Islamic Group, appears on http://www.babelio.com