Note: When William Trevor died in November, 2016, at age eighty-eight, the Guardian described him, a three-time WINNER of the Whitbread (Costa) Prize, as a writer who was "at his best, the equal of Chekhov."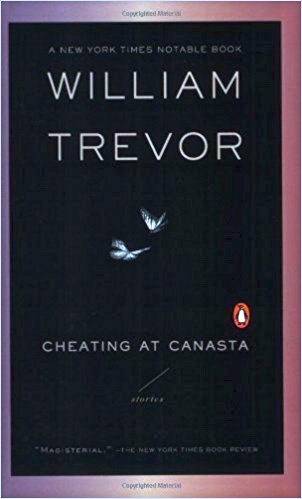 "There was a pretense that Julia could still play cards, and in a way she could. On his visits they would sit together on the sofa in the drawing room of her confinement and challenge one another in another game of Canasta….Not that there was order in their games at all; but still her face lit up when she found a joker or a two among her cards, was pleased that she could do what her visitor was doing, even though she couldn't quite, even though once in a while she didn't know who he was…He cheated at Canasta and she won." – from "Cheating at Canasta."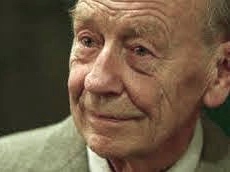 Written in 2007, this collection of twelve short stories by Irish author William Trevor, whom Michael Dirda in the Washington Post once described as "the best short story writer alive," will restore a reader's belief in the supreme ability of some writers to capture reality at a very specific moment, allowing all the subtle complications and emotional connotations to evolve for the reader. Trevor sees his characters for the ordinary, flawed people they are as they face seemingly ordinary problems sometimes made more complex by their own decisions made hurriedly, without concern for the possible complications. In the title story, Mallory is sitting alone at Harry's Bar in Venice, a place made famous by Ernest Hemingway, where Mallory and his wife Julia had enjoyed their vacations not long ago. As the "fringe of the greyness that was to claim her so early in her life" became more pressing and she was no longer able to live at home, Julia had extracted from her husband a promise that he revisit the places they had enjoyed together and had loved so much. Having finally arrived on a hot day, however, "He felt foolish for being where he was, among people who were here for pleasure or reasons more sensible than his."
Suddenly, Mallory becomes aware that the young couple sitting behind him in the restaurant, is quarreling quietly, the wife looking like a child, and her older husband seemingly ignorant of her feelings, leaving Mallory to wonder "if they were what he'd heard called Scott Fitzgerald people." The conversation which eventually follows between Mallory and this couple epitomizes Trevor's ability to see the world from many different points of view, and, especially, to draw many different conclusions about what makes life worth living. His perfect details – the young bride pushing peas around on her plate, for example, and the couple's subtle punishing of each other by references to other couples they know, add depth to the characterizations and the themes which Trevor continues to develop throughout this and the other twelve stories here.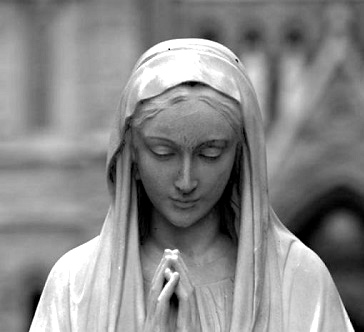 The characters vary widely in these stories. In "The Dressmaker's Child," Cahal, a garage worker is working on a car when a young couple from Spain enters the almost empty town where he works, wanting to know how to find the statue of the Sacred Virgin of Puldearg, which is said to "weep." For a fee, he is willing interrupt his work to take them to the site, now-deserted, thanks to declarations by the bishop and local priests that had "put an end to the cult" of this Virgin. An accident on the trip raises questions about godliness, as opposed to expediency, and the long-term effects of wrong choices. Similar issues about honesty and risk as they pertain to love arise in "The Room," as an unfaithful wife is leaving a married lover who thinks he loves her. She, however, has begun to think she loves her husband more because she pities him for an event which took place some time ago. She is not sure what real love is, however, and how much risk and luck might play into her feelings of love and pity.
Trevor does not limit his story lines to domestic issues, sometimes dealing with issues of life and death themselves. "Bravado" tells the story of two teenage boys who bully another teen with horrifying results, and the long-term issues faced by the one witness to the crime. In "Folie a Deux" the lack of effort by two children to prevent a death has a long-term psychological effect on one of them. In both these stories, Trevor's examination of the thinking of the person who suffers guilt for inaction brings the characters to life, and their agonies involve the reader even when that reader is appalled by the original behavior and what it means for the future of these characters. "An Afternoon," by contrast is an almost delicate story of two desperate people seeking romance and acting in what they assume to be their best interests as they search for some much needed happiness. Here a teenage girl makes overtures at a bus stop toward a man in his late twenties whom she has previously "met" on a chat line. The denouement shows that bigger issues are at stake than what either of the participants in this pickup may have known, and most readers will feel empathy for the young girl.
Major themes of love and loss, guilt and innocence, and good and evil, join with issues of sin and repentance, and selfishness and unselfishness to provide some serious insights within stories which are perfect in their style and structure. Trevor's characters, their place, and their times come to life, regardless of their ages and their social positions, and the complications in their lives are ones which readers will understand and appreciate. This reader agrees completely with the New York Times Book Review (for an earlier collection, A Bit on the Side) that Trevor's story collections are "treasures of gorgeous writing, brilliant dialogue, and unforgettable lives." Reading this collection will restore one's belief that truly great writing still exists, even in these days of the tweet and the sound bite.
ALSO by Trevor:  LAST STORIES    and     THE STORY OF LUCY GAULT
Photos.  The author's photo appears on https://www.theguardian.com/
Harry's Bar is shown on https://twoupriders.com/
The madonna photo may be found here:  https://catholicsay.com/
A character from "Folie a Deux" runs into an old acquaintance in Paris many years after this story. Photo by Dmitry Kostyukov.  https://www.nytimes.com
When Iscarey, Nead, and Clonbuy combine, Barthomew is hopeful that he will become a priest with a congregation.  http://www.hotelroomsearch.net/
CHEATING AT CANASTA

REVIEW. PHOTOS. Ireland, Literary, Psychological, Social Issues, Short Stories

Written by: William Trevor

Published by: Viking

ISBN: 978-0670018376

Available in: Ebook Paperback Hardcover