"In this crazy time just after the war, an odd democracy seems to be emerging.  For the first time, it seems possible to meet and speak to anyone, no matter who you are or where you're from.  The war has mixed things up, made them topsy-turvy so that anything seems possible.  And here we are, the two of us, walking arm-in-arm.  It's summer and we're in Paris, with the trees in leaf and dense with blossom."  – Robert Capa, upon first meeting Ingrid Bergman, 1945.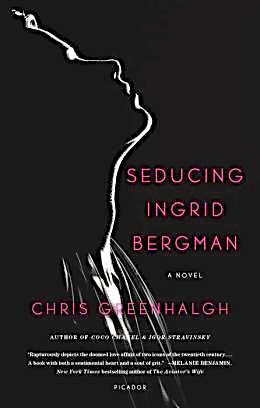 Four years before there was a Roberto Rossellini in her life, Ingrid Bergman experienced a period of unexpected and intense happiness with Hungarian photographer Robert Capa.  Their affair was conducted in Europe, where Bergman managed to keep it quiet from the press, her studio, and her husband, and it is only now gaining wide notice with the publication of this biographical novel. Robert Capa had achieved fame for his uncompromising and heroic photographs of the Spanish Civil War in the late 1930s, the Chinese resistance to the Japanese invasion in the early 1940s, and the Magnificent Eleven photographs he made of the D-Day landings in 1944.  Addicted to danger and exhilarated by the high drama of battle, Capa would seem, on the surface, to have little in common with the coolly elegant Ingrid Bergman, the Swedish Academy Award-winner famous for the subtlety of her acting performances and her quiet, lady-like demeanor.  Nevertheless, these two people found solace with each other in the aftermath of the war, as each was alone and dealing with private demons.  Capa, out of work at the war's end, was wandering Europe, drinking too much and gambling, while Bergman was traveling and entertaining the troops remaining in Europe.  Long dominated and controlled by her husband of eight years, Petter Lindstrom, who managed her career and every aspect of her life, Bergman was able, on this trip, to feel complete liberation for the first time, since Lindstrom remained at home in Hollywood caring for their daughter Pia.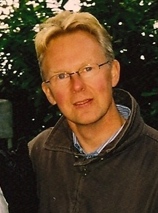 British author Chris Greenhalgh, creates a lively and unsentimental novel from what is known about the Bergman-Capa affair and the atmosphere which produced it, creating and then conveying details which make these two characters "real," as he explores their thinking and behavior over the course of their year-long affair – six months in Europe and six months in Hollywood.  It would be hard not to empathize with Capa and Bergman, both of whom were trapped in their lives, with little they could do to change them.  Capa photographed the war from the trenches and put himself into situations that few others would be able to handle, but he is bored by quiet times and peace, finding, after the war, a kind of refuge in one-night stands, alcohol, and wild gambling.  He readily admits that "I'm not used to thinking beyond tomorrow," and that he cannot imagine the rest of his life, a condition that Greenhalgh suggests may be related to Post-Traumatic Stress Syndrome.
Ingrid Bergman, always appearing to be controlled and confident, brings her own baggage to the relationship.  An orphan by the time she was thirteen, she bounced around Sweden, living among a succession of aunts and uncles until she began acting classes at seventeen.  At twenty-two, she married Dr. Petter Lindstrom, eight years older and already established, someone who knew how the world worked (as he saw it) but who also controlled her life, more like a strict father than a lover.  After winning acting roles in Sweden, she eventually drew interest from Hollywood.  Petter Lindstrom stayed in Sweden with their baby daughter at first, while she went to the US for four or five months at a time to make films, though he managed her career from afar while also keeping up with his own, first as a dentist, then as a neurosurgeon.   By the time of the affair, Lindstrom had moved to Hollywood, and, the author suggests, Bergman was probably long overdue for some excitement.  At one point in Paris, she "longs to do something spontaneous, to break free.  Seeing so many young men on the streets using crutches, with just stumps left where there should be limbs…reminds her of her duty to live the best life she can."
By alternating the points of view between the first person accounts of Capa, and the third person point of view of Bergman, which keeps her at a more discreet distance, Greenhalgh creates sympathetic characters who pursue their love.  Their relationship becomes increasingly intense:  "It's only now that she discovers desire…Capa has stirred the sensual depths in her so that she feels almost deranged."  She does, however, worry constantly about having people find out about their affair and subsequently losing her career because she has stepped over the line which her public will accept.  She fears what her husband will do if he finds out and what will happen to her daughter.   Capa's sleep is often interrupted by nightmares of the war and his feeling that he is responsible for his previous lover's death.  His friend Irwin Shaw tells Ingrid that "The only time [Capa] feels alive is when he is photographing corpses."
When Ingrid must finally return to Hollywood for the filming of Notorious, Capa is also involved, and Ingrid confides the truth about their relationship to only one person, Alfred Hitchcock himself.  (The author suggests that Hitchcock later uses this affair as the basis for Rear Window.) The intensity of the unreal world of Hollywood and the very real presence of Petter Lindstrom take their toll on both lovers, and Capa, often drunk, begins to be indiscreet.  Symbols arise as their relationship is tested.  When Bergman is offered a script of Arch of Triumph and Capa asks what it is about, her ominous response is "Passion vs. duty."  And when Capa finally finishes his reading of War and Peace, it is an "extraordinary moment.  Reading it makes me want to cry," he says, "for Pierre, for Natasha, for Ingrid, for me, for everyone – and for all the time that is lost between people who love each other and find themselves apart."  The harmonica which Ingrid has given him often comforts him when he is frantic with frustration and terrible memories.
History reveals the outcome of this relationship before the novel even starts, but this affair in 1945, Bergman's first, may have been most responsible for her emotional growth. Passionate and desperate in their need to escape the present, for a few months, at least, Ingrid Bergman and Robert Capa cannot help but recognize the inevitable outcome long before the curtain falls.  The strength and the sense of finality with which the two lovers face the inevitable will stir even the most hard-hearted reader.
Note: The paperback version of this hardback book will be released by Picador on Feb. 3.
SEE ALSO David Thompson's "pure" biography: INGRID BERGMAN
Photos, in order: The author's photo is from http://www.chris-greenhalgh.com
The photo of Robert Capa with his Contax camera appears on http://weelittlechief.blogspot.com
The Ritz facade is featured on http://www.tripadvisor.com/
The Hohner harmonica may be found on http://orgs.usd.edu/
The photo of Alfred Hitchcock and Ingrid Bergman is from http://brightwalldarkroom.tumblr.com/ Hitchcock is the only person to whom Bergman confided the nature of her relationship with Robert Capa.  He later used this as the basis of his film Rear Window.
ARC: Picador

SEDUCING INGRID BERGMAN

REVIEW. Biography, France, Psychological study, Social and Political Issues, US Regional, Hollywood, Robert Capa

Written by: Chris Greenhalgh

Published by: St. Martin's Press

ISBN: 978-1250034960

Available in: Ebook Paperback Hardcover