"Betty and I were what is called 'Empire Orphans.'  We were handed over to foster parents at four or five and didn't see our parents for at least four years.  We had bad luck…If you've not been loved as a child, you don't know how to love a child.  You need prior knowledge…I was not loved after the age of four and a half.  Think of being a parent like that.'"
Sir Edward Feathers, k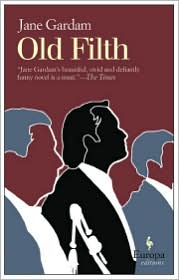 nown as "Old Filth," is, ironically, "spectacularly …ostentatiously clean."  His nickname derives from the fact that as a lawyer, he "Failed In London, Tried Hongkong."  A "Raj Orphan," Filth is a child of British civil servants of the Empire in Malaya.  Like other Raj children, he is sent back to England, alone, at the age of five or six, to begin school in a country he's never seen among people he does not know.  For Filth, the alienation is tripled–his mother died when he was born;  his father, suffering from shellshock and alcoholism, ignored him; and, living in the longhouse with the servants, he saw himself as Malay, more familiar with that language and culture than his own.
Gardam writes a powerful character study of this intriguing character whose fate it was "always to be left and forgotten."  Now in his early eighties and living in Dorset, his wife dead, he reminisces about the past and hints at some terrible event that took place when he was eight, living in Wales with Ma and Pa Didds, who took care of him and two young cousins.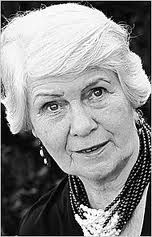 The narrative moves gracefully between present and past, following the life of Filth as he attends school in England, becomes part of his best friend's family, gets caught between cultures when World War II breaks out, begins his London law career, and, eventually, "tries Hongkong."  Now, at the end of his life, he is in Dorset, aware that he has never really known love and has never had a home, and equally aware that he must now reach out, deal with his memories, and take control of his life if he is ever to find peace.
Gardam's supplementary characters appear and reappear throughout Filth's reminiscences—his wife Betty, more a friend than a lover;  his best friend Pat Ingoldby, whose family "adopted" him;  his two cousins, who survived his childhood caretaker Ma Didds with him;  his golf-obsessed aunts who ignore him; and Veneering, a man he and Betty knew in Malaya, who becomes his neighbor in Dorset.  Gradually, Filth reveals his secrets and his fears, while maintaining his elegant outward reserve, and the reader empathizes with this man, a product of his culture forced to fend for himself from the age of five.
Sophisticated and su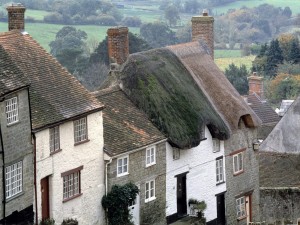 btle, this novel, shortlisted for the Orange Prize in 2005, is also compulsively readable with its poignant scenes and ironic humor.  Filth, for all his class-consciousness, is likeable and often earnest, and he engages the reader's emotions from the outset.  His late-in-life questions about whether his life has had meaning are especially moving—and universal.  (On my Favorites List for 2006)
ALSO by Gardam:   The Old Filth Trilogy:  OLD FILTH,  THE MAN IN THE WOODEN HAT and   LAST FRIENDS.
Separate novels:   THE PEOPLE OF PRIVILEGE HILL,    THE QUEEN OF THE TAMBOURINE ,     GOD ON THE ROCKS,        CRUSOE'S DAUGHTER,      A LONG WAY FROM VERONA,     THE FLIGHT OF THE MAIDENS
Photos, in order: The author's photo accompanies a review of Old Filth by Paula Gray in the New York Times:  http://www.nytimes.com
Perhaps Filth lived in a cottage similar to one of these Dorset cottages.  http://thundafunda.com