"I do not like the spring, its antics and agitations; I fear that anguished seething in the heart, what it might make me do. What it might have made me do: one has to be scrupulous with tenses at my age."
I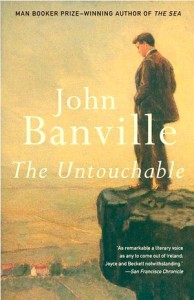 n this fascinating and beautifully developed novel, Victor Maskell takes us step by (often debauched) step through what passes for his life. He is seventy-two and has just been unmasked as a spy. "Public disgrace is a strange thing," he muses as he begins a journal. Maskell, a thinly disguised substitute for Anthony Blunt, is one of several by now well-known young British intellectuals who became spies for the Soviet Union during the thirties and forties, providing them with secret information during World War II and into the 1950s.
Guy Burgess, Kim Philby, and Donald Maclean, who became members of the Communist Party while at University, were thought to have been recruited by Blunt. Much later, a Russian KGB colonel testified that a fifth member, John Cairncross, also participated in the spy ring.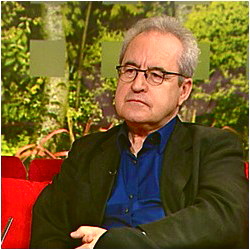 Booker Prize-winning author John Banville vividly recreates not only the political and social turmoil of the 1930s and 1940s but also the intellectual experimentation and the search for values spawned by these turbulent times. The atmosphere of decadence, drunkenness, sexual depravity, and social snobbery, combined with the characters' intellectual arrogance and political naivete, all show the reader how a young person could have been seduced into becoming a willing spy under the "right" set of circumstances, though the issue of why Maskell was not publicly unmasked till 1979 (judging from his stated age at the time he begins his narrative) remains a larger question.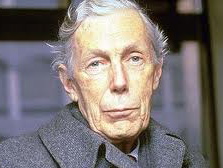 Though it is difficult to feel any real sympathy for Maskell, one can understand his need for significance–for something bigger in his life—both as a student and as a young man. One can also understand his regret for his actions, though that it is more than a little self-serving, tinged, as it is, by the obvious fact of his being caught. In prose that is astonishing in its facility and virtuosity, Booker Prize-winning author John Banville sweeps away the fustiness of previous journalistic accounts of the Cambridge spies and creates flawed, breathing humans in a vibrantly decadent atmosphere.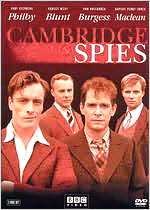 .
ALSO by John Banville: THE SEA (his Booker Prize-winner),     THE INFINITIES,     SHROUD,    APRIL IN SPAIN

Photos, in order: The author's photo is from http://www.tv3.ie
The photo of Anthony Blunt is from http://pauldavisoncrime.blogspot.com
The Cambridge Spies have been the subject of a well-reviewed BBC film, pictured here.