Note:  Colombian author Juan Gabriel Vasquez was WINNER of the most prestigious prize in the literary world in 2014, the IMPAC Dublin Award for The Sound of Things Falling.
"Life is the best caricaturist, turning us into caricatures of ourselves…We all have the obligation to make the best caricature possible, to camouflage what we don't like and exalt what we like best…I'm not just talking about physical attributes, but of the mysterious moral landscape…that gets drawn on our face as life goes by, as we go along making mistakes or getting things right, as we wound others or strive not to, as we lie or deceive or persist…in the ever difficult task of telling the truth."—Javier Mallarino, caricaturist.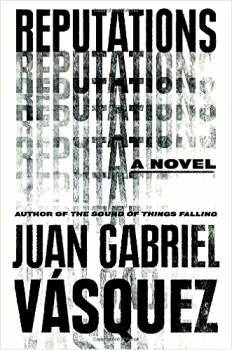 In his first novel published in English since the IMPAC Dublin Award-winning The Sound of Things Falling, Juan Gabriel Vasquez further develops some of the themes of identity and reality which made that novel so rich, mesmerizing, and dramatically exciting. In this more compressed and even more insightful novel, Vasquez homes in on the many kinds of events which affect our lives and our visions of reality, while also adding a whole new layer of "reality"– that of art and its ability to change the way we see life and even to control our perceptions of it. Key to this approach is his focus on main character Javier Mallarino, a sixty-five-year-old artist who has worked for forty years as a caricaturist for one of Bogota, Colombia's major newspapers. Modeling his career on that of his idol, Ricardo Rendon, a political cartoonist who died seventy-five years ago, he mourns the fact that Rendon "had [now] been devoured by the insatiable hunger of oblivion." Few recognize his name now, though he had been, in the 1930s, "a moral authority for half the country, public enemy number one for the other half…a man able to cause the repeal of a law, overturn a judge's decision, or seriously threaten the stability of a ministry."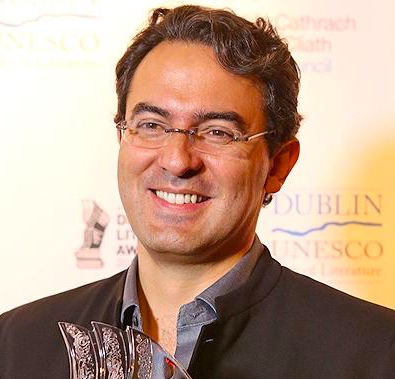 Now nearing retirement, Javier Mallarino's life and work are about to be publicly celebrated at the august Teatro Colon. Though he is flattered by the homage, he also knows that "They'll forget me, too," despite his enormous popularity now and the many ways in which he has molded the opinions of his city – criticizing politicians, poking fun of those who take themselves too seriously, and revealing crimes. He wonders what his idol Rendon would have done, then remembers that Rendon "had refused in his own way: On October 28, 1931, he went into La Gran Via, ordered a beer, drew a sketch, and shot himself in the temple." Reputations, the assessments of a person's life by those who know him, can be confirmed, enhanced, or, in some cases, utterly destroyed by a cartoonist who is, in actuality, inserting himself into the life of that person through his satirical artwork, permanently manipulating aspects of that life as others see it. Mallarino does not take this responsibility lightly, but as the action and background unfold in this plot, the author soon shows that it is possible even for someone like Mallarino to misread events, though it may not ever be possible to be sure of the truth.
Vasquez introduces his main characters and develops their relationships in Part One, using most of Part Two to flash back and recreate an event in his life which may not be as clear as Mallarino remembers it. Twenty-eight years ago, when he moved to the countryside for privacy, he and his wife had just ended their marriage, and, since he was about to have his seven-year-old daughter Beatriz visit for the first time, he decided to have a party to which she would invite one of her school friends for the weekend. He, in turn, would invite some of his friends from his work and his private life for the party. The girls played upstairs for much of the evening and walked around relatively unsupervised as Mallarino greeted guests, served them drinks, and socialized. Later he discovers that he should have paid more attention. He then uses his position as a caricaturist to cast aspersions on a politician he has always disliked – one who had attended the party on the invitation of Mallarino's publisher.
Part III, told from the point of view of Samanta Leal, the now-adult woman who was with his daughter Beatriz at the long-ago party, brings the themes to dramatic life here. Pretending she is a reporter interviewing Mallarino on the occasion of his national tribute, she sets up an appointment to talk with him in greater depth at his home in the country, then later confesses who she really is, asking for his help in determining exactly what happened to her at that party so many years ago. She, like Beatriz, has no memory at all of what took place, but upon going to Mallarino's house twenty-eight years later, she has immediately recognized Daumier's unsettling cartoon of King Louis Phillipe, which Mallarino has displayed on a wall in his study. This bizarre cartoon of a three-faced king in the shape of a pear (representing past, present, and future) has triggered memories of her troubled past, and she now begs Mallarino to help her fill in those blanks in her life. This, raises many questions regarding whether it is necessary or even advisable to do this, since her life since that event is the reality she knows, and Mallarino finds himself questioning whether tinkering with that past is the right thing to do.
That night after giving Samanta one piece of information which he is sure about, Mallarino lies awake, "genuinely sorry, sorry for the night of total vulnerability that [Samanta] must be enduring…alone with new memories…that have altered her entire life…enough to change the entire perspective." He recalls the painting "The Ambassadors," by Hans Holbein, in which there is a skull of death which can only be seen if the painting is viewed from the side, obliquely – it is invisible when viewed face on. Ultimately, this painting provides the best symbolism of all in a novel filled with wonderful images, symbols, observations, and sly commentary on the role of art, creation, and imagination in our lives, even when it affects our views of reality.
The conclusion, appropriately enigmatic, reflects the changes which occur whenever one's past must be reconsidered in light of new information, and Mallarino shows here how new information will affect his own life. He calls up the image of The White Queen lecturing Alice in Alice in Wonderland, a favorite passage of his daughter, and as he comments on evolution and the inheritance of characteristics one cannot control, he also suggests his own future. As the White Queen says, "It's a poor sort of memory that only works backwards."
Note:  Translator Anne McLean, who shared the prize with Vasquez when he won the IMPAC Dublin Award, captures the liveliness and excitement of both novels while maintaining a clear and relaxed style as she recreates some of the major philosophical questions of life.
ALSO by Vasquez: THE SOUND OF THINGS FALLING
Photos, in order:  The author's photo appears on http://www.ew.com  when he won the IMPAC Dublin Award.
The Teatro Colon, where Mallarino is to receive his tribute is found on http://seecolombia.travel    Click to enlarge.
Daumier's pear-shaped cartoon of King Louis Philippe, bearing pictures of past, present and future are from http://www.metmuseum.org/
Hans Holbein's painting of "The Ambassadors" in 1533 has a slanted element at the bottom of the page.  Click to enlarge.  https://www.pinterest.com/.  When viewed from the side, the next image, death, dominates the picture.
Side view of Holbein's "The Ambassadors." https://www.pinterest.com  Click to enlarge.
John Tenniel's drawing of Alice in Wonderland, talking with the White Queen is found on http://www.alice-in-wonderland.net/resources/pictures/alice/
REPUTATIONS

REVIEW. Book Club Suggestions, Literary, Psychological study, Social and Political Issues, Colombia/

Written by: Juan Gabriel Vasquez

Published by: Riverhead Books

Date Published: 09/20/2016

ISBN: 978-1594633478

Available in: Ebook Hardcover