"We have ambitions for Roswell and in fact for all of New Mexico. We foresee a time when most every major town will have a railway depot, a schoolhouse, even a doctor's office. We want land that is platted and fenced. We want roads instead of cattle trails, We want factories and merchants and all the niceties of civilization…[and] what we got is wildness and anarchy…We got Kid Bonney on the loose taking whatever he pleases, whenever it suits him." —Captain Joseph Lea and "Uncle" John Chisum, landowner and cattle breeder, 1881, Roswell, New Mexico.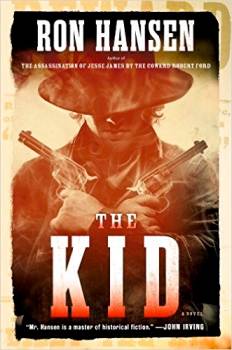 Also attending this meeting about the future of Roswell, New Mexico, is Pat Garrett, a bartender without experience as a detective and no reputation as a gunfighter, who responds, "Elect me sheriff and I'll be a cold and impersonal legal machine. Without sentiment or malice or resentment, I'll carry out the law to the last letter." And after his surprise election, he states that he will be able to quell New Mexico's outlawry, "because outlaws all have one thing in common: sooner or later they find themselves wanting to get caught." The scene is finally set for a showdown between those, like twenty-one-year-old outlaw Billy the Kid and his gang members, and those in charge of the cattle interests and businesses in Roswell who want the area to be safe so it can grow. Many of these civic leaders themselves have behaved like outlaws and gang members, but they now see an opportunity to bring about peace while maintaining themselves in a relatively comfortable style, and they are determined now to protect their interests, develop them, and ensure that their investments will pay off. Most of them are no more righteous than the outlaw gangs, but they have more fortuitous connections to the legal and political world.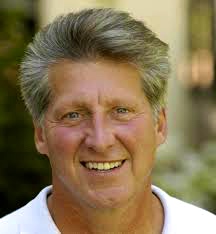 Ron Hansen, author of Desperadoes, The Assassination of Jesse James by the Coward Robert Ford, and Atticus has set several of his novels in the Wild West and Mexico, and his familiarity with the territory holds him in good stead as he creates pictures of frontier life, with all its extremes – in weather, behavior, and beliefs – and pits individuals against each other and the times as they try to carve out lives. His settings feel real, and the problems faced by his characters as they try to survive in only semi-civilized communities are understandable and sometimes poignant in their limitations. Billy the Kid is a special case. He is the son of an Irish mother who lived in the New York slums and whose husband, Michael McCarty, joined the New York State Volunteers during the Civil war, transferred to an artillery group from Indiana, and died in battle. She later married William Henry Harrison Antrim, whom she left when she and her two children went to the frontier in Wichita, Kansas. Her husband followed her, but upon her death in 1874, he had no interest in the two boys and disappeared from their lives. Billy was fourteen, at that time, and his brother Joseph, "Josie," was nineteen. Josie, too, eventually falls out of his brother's life, and Billy ends up traveling through Kansas, Texas, and New Mexico, following the "work" and the gangs with whom he comes into contact. He is known at various times as William McCarty, Henry Antrim (to avoid confusion with his stepfather William Antrim), and William Henry Bonney, Bonney being his mother's maiden name.
Always small – only five feet seven, at most, and no more than one hundred thirty pounds – Billy was a child living a life with lawless adults, sometimes easily led and sometimes quick on the trigger, both literally and figuratively, the way an undisciplined child can be. Small enough to escape several times when apprehended by the law, he was famous for being able to scoot up chimneys and escape to the roof, and once, famously, doused the flames in a fireplace before escaping up the hot chimney. He could shoot with both hands, and he did not hesitate to do that, if necessary, though the number of deaths he actually caused varies. He is usually thought to have killed four people himself, usually killing out of revenge, and killing four more people in conjunction with others in the gang. Overall, however, he was an easygoing person who set limits – he would willingly steal cattle and horses, but he never robbed a bank or mail coach.
As Billy and his various gangs haunt the New Mexico territory, challenging sheriffs and independent gunslingers, the deaths of his own gang members affect Billy, and at one point, after being on the losing end of a battle, the gang breaks up and Billy begins to gamble in games of faro and monte in Las Vegas. On one occasion, he finds himself sitting in a booth at a bar where he is joined by a finely dressed man in his thirties. The man has been looking for him and wants to recruit him for robbing banks and trains, where his shooting skills will be especially helpful. It is not until Billy asks him where he is based and discovers that it is in Northfield, Minnesota, that he realizes that he is talking with Jesse James. When Billy says no, James "seethed like he was chewing rocks," but restrains his anger and lets Billy go.
In the last section of the novel, Billy, by now convicted and sentenced to death for his crimes, once again plans an escape, this time from the Lincoln County Courthouse and Jail, bringing the novel and its multitude of characters, both good and bad, to a conclusion. Most readers will gain a wider view of Billy here as he chances his escape.  "I have no roots," he tells Manuela Herrera, a friend at the Fort Sumner Indian Hospital. "I have no 'at home' but here. And I feel doomed. Like I'm riding to Hell on a fast horse. I'm not afraid of dying, but I don't want to die alone. I don't want some no one finding me finished off and asking a sheriff, 'Who's that?' "
Author Ron Hansen, who calls The Kid a novel, has written a heavily researched work in which every detail seems to have been checked and rechecked, and though Hansen does not use footnotes, the book feels like serious non-fiction. As each character is introduced – and there are many of them – everything known about the character, his activities, his family, his work, and sometimes his relationships with other families is included, and readers may wonder why so much extra detail is included in a novel focused primarily on Billy the Kid. Clearly, this book will be regarded as a landmark of research, perhaps the definitive work about Billy the Kid and his times, though it does feel as if the need for completeness of information sometimes leads to a sacrificing of character development which many readers will hope for in a book about a boy as famous as Billy the Kid.
Photos, in order:  The author photo appears on http://ccca.biola.edu
The colorized version of the only officially verified photo of Billy the Kid may be found on http://decoy.tvpassport.com/
The Jesse James portrait is from http://www.dailymail.co.uk
Old Lincoln County Courthouse and Jail, where Billy the Kid was held. Photo by James Rosenthal, 2005. Library of Congress Prints and Photographs Division.  https://blogs.loc.gov/loc/2015/04/young-gun/
Sheriff Pat Garrett, whose goal it was to eliminate Billy the Kid and his gang so that Roswell, NM could grow and become safe for development.  https://en.wikipedia.org/wiki/Pat_Garrett
ARC:  Scribner
THE KID

REVIEW. Biography, Historical, Literary, Social and Political Issues, US Regional, Billy the Kid, Pat Garrett, New Mexico

Written by: Ron Hansen

Published by: Scribner

Date Published: 10/04/2016

ISBN: 978-1501129759

Available in: Ebook Hardcover