"[The prep school gang members] were all outsiders, and they were filled with hatred for the school and any authority figure.  That –  and A Clockwork Orange – glued them together. They found the film…and watched it time after time on the sly….And as a result of this fascination they made a pact.  They would be just like the gang in the film.  Indifferent to their surroundings.  Constantly on the hunt for excitement and ways to transgress.  Devil-may-care and merciless."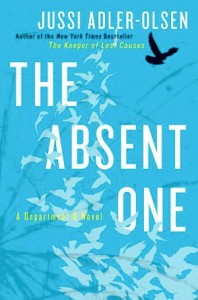 Readers who enjoyed Danish author Jussi Adler-Olsen's first mystery to be translated into English, The Keeper of Lost Causes, which I found "as close to perfect as a mystery can be," may become as captivated by this second novel as they were by the first.  The Absent One, however, is somewhat different in its focus from the first novel, spending less time on establishing the character of Detective Carl Morck, who has been assigned to run Department Q of the Copenhagen Police Headquarters.  Morck described in the previous novel as "lazy, surly, morose, always bitching, and [constantly] treating his colleagues like crap," has experienced the trauma of having one partner killed while another, the gentle, six-foot, nine-inch giant Hardy has ended up paralyzed from the neck down in a fight from which Morck himself escaped serious injury.  He has always blamed himself for the terrible outcome and has had little interest in doing much of anything at work, as a result.  His superiors have relegated him to the unfinished basement of the headquarters, where his ostensible job is to investigate old cases.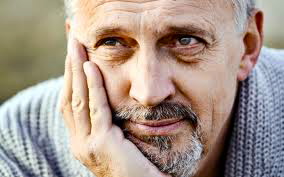 His "assistant," Assad, whom he hired originally to do the custodial work in the basement, while he, Morck, watched TV and snoozed in his office, is a mysterious man from an unstated country in the Middle East.  Assad, however, proves to have a remarkable facility for dealing with the internecine rivalries of the police department, a fine eye for detail in handling difficult cases, and the ability to interest Morck in pursuing cases that he himself finds intriguing. Slowly, Assad, the custodian, has brought Morck back into the real world, though no one knows where his considerable police talent comes from.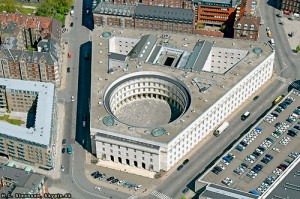 Though very little new or dramatic information is learned about the personal lives of Morck and Assad in The Absent One, the two come to know each other better and their characters deepen as the author shows them at work and interacting with each other.  Here, Morck also finds himself with another new employee, this one a secretary on "mile-high heels" who has been cheering up the other secretaries with her "infectious humour" for the past few weeks.  She has now been assigned to Morck, an assignment thought to be, essentially, "the end of the line" professionally, as far as the Copenhagen police hierarchy is concerned, and Morck is not pleased. All three characters work together, however, when they begin to investigate a twenty-year-old case file that has mysteriously appeared on Morck's desk.  No one in the police department knows who put the file there.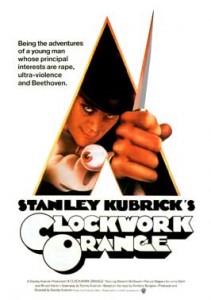 The case concerns a group of friends whose relationship originated in prep school two decades ago.  With one major exception, all have become immensely successful – and wealthy – since then.   One is the owner of sixteen hospitals, one is an internationally recognized designer, one is a stock market analyst, and one, now deceased, has been a shipping magnate.  A fifth man has amassed a stock portfolio of incredible value.  Ironically, this man is not from a wealthy family – and is, in fact, the only one of the group who has been at school on scholarship.  He has also been in prison for the past nine years for confessing to the murder of a teenage brother and sister, a crime which may have involved the rest of the group.  Rumors have swirled about this group from the time they were in school, since beatings, mayhem, and disappearances seemed to follow in their wake, but no one has ever been able to pin anything specific on any of them, and they have now become leaders of the community.  The only female in the group disappeared long ago.
That female, Kirsten-Marie Lassen, known as Kimmie, is now a street person, a violent woman with serious mental illness who spends her life trying to avoid people.  Still angry about her treatment by members of the gang from back when she was a student, Kimmie, spurred on by her demons, has started to attack some of the gang, and when she is eventually spotted in Copenhagen, the group hires a private detective to find and eliminate the threat she represents to them all. When she realizes she is being followe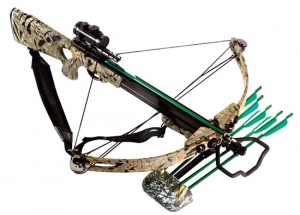 d, she decides she will take down those involved, and she amasses an arsenal which also includes grenades, automatic weapons, and silencers.  With no conscience, she is clearly the "absent one," but the author manages, remarkably, to make her a sympathetic character despite her behavior, and few readers will fail to respond to her pathetic neediness.
With half a dozen members of the gang, and Morck, Assad, Rose, and numerous police all involved in the story, what may seem like a fairly simple, straightforward plot becomes, instead, an intricate study of characters and interactions.   The life of each member of the gang is described in detail from the school years to adulthood, adding to the tension and preventing them from becoming stereotypes. The gang's leader, Ditlev Pram, is a psychopath who entertains the remaining members of the gang, along with his wealthy and influential friends, with hunts on his extensive property, sometimes involving crossbows and bolts.  Exotic animals are s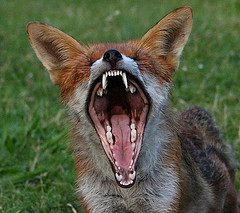 acrificed for the shooter's thrills, and many participants have received serious, even life-threatening injuries.  Life holds no value for any of this group, and as the author slowly reveals the many and varied crimes they have all committed, including those against Kimmie, who is perhaps the most sadistic of them all, the novel becomes filled with dark psychological twists and turns.  The novel is enhanced by the fact that Morck, Assad, and Rose are also unique characters who do not respond in traditional ways, and moments of humor accompany much of the horror.  Eventually, Morck begins to let himself feel human again, leading the reader to expect even more complexity to his character in the additional novels now being translated.
Note: Though the novel can certainly stand on its own, I think it benefits from a knowledge of the background that the previous outstanding novel, THE KEEPER OF LOST CAUSES brings to it.  ALSO by Adler-Olsen:  A CONSPIRACY OF FAITH, THE PURITY OF VENGEANCE, THE MARCO EFFECT

Photos, in order: The author's photo by Jesper Christensen is from http://www.b.dk
The sky view of the Copenhagen Police Headquarters, in which Morck has a basement office, is here: http://obamapacman.com
The poster of The Clockwork Orange film may be found here:   http://www.b.dk
The crossbow with scope  is seen here: http://www.outdoorcentral.com
A rabid fox, which is a factor in one hunt, is from: http://www.pestcontrolrx.com
ARC: Dutton