Note: This novel was WINNER of the Scandinavian Glasnoglen (Glass Key) Award for Best Crime Novel in Scandinavia when it was released in Denmark in 2010. The Department Q series has already sold over fourteen million copies around the world.
"His hunting ground was mid-Jutland, a region in which the concentration of religious sects was high. A couple of years had passed since he had last struck there. Whatever else one might say, he spread death with the utmost care and attention."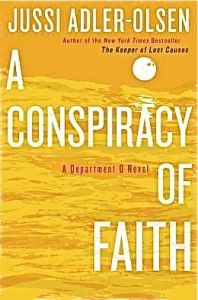 Danish author Jussi Adler-Olsen's third mystery to be translated into English continues the characters he introduced with The Keeper of Lost Causes and The Absent One, both of which topped of best-seller lists in Europe for almost a year. Carl Morck, the lead detective of these novels, suffers from post-traumatic stress disorder as a result of a shootout several years ago in which one of his friends was killed and the other, a six foot-nine inch giant, was left a quadriplegic. Morck's drinking does not help his attitude, nor does his unfortunate love life. His wife has moved out but has not divorced him, his adult son has moved in, and the love of his life has gone off to Africa to work for Doctors Without Borders. His department has little use for him, having once described him as "lazy, surly, morose, always bitching, and [constantly] treating his colleagues like crap."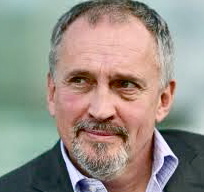 Relegated to "Department Q," created especially for him, and located deep in the basement of the Copenhagen Police Department, he is assigned the cold cases to keep him out of the way. Morck will be able to investigate cases on his own schedule and on his own terms, knowing his superiors will not fire him because his department has received a great deal of funding which his superiors want (and need) for other investigations. Morck's assistant, who calls himself Hafez al-Assad, from Syria (an example of Adler-Olsen's humor), was originally hired as custodian and handyman in the basement "office," but he has proven to have a real talent for investigation, and he has been keeping Morck focused on cases, rather than his TV, because of his own interest and insights into investigation. In the previous novel, The Absent One, Rose also joins Department Q, a flighty woman with an infectious laugh (very different in personality from the Rose we see in this novel), hired ostensibly to act as a secretary. As is also the case in the two earlier other novels, internal politics, political grand-standing, and the self-aggrandizement of some in the upper levels of the department keep the tensions high within the department as Morck and his staff travel around Denmark investigating their own cases.
Alternating several points of view by sometimes unnamed characters, Adler-Olsen's most complex novel so far develops with remarkable speed even as it shifts among characters, time periods, and separate mysteries. In the Prologue, a teenager, held chained in a boathouse with his brother, suspects that his kidnapper will kill them at any moment. Using every ounce of his strength, he wounds himself with a sliver of wood and writes a note in blood begging for help. Putting the message into a bottle, he forces it through a crack and into the water beneath the boathouse. The second point of view is that of a young mother in Roskilde, twenty miles west of Copenhagen, whose husband who has been at home only briefly in the past few months. She knows nothing about his work or where he goes, though she suspects that he is having an affair. The third point of view introduces a policeman in John O'Groats, at the northern tip of Scotland, who receives a bottle with a message inside, found by a fisherman. The next episode, taking place in the Copenhagen Police offices upstairs from Morck, illustrates the department's extreme busyness with gang wars and arsons which seem never-ending. Finally, a mystery man describes how he has driven his Mercedes to North Jutland and hidden it in a barn on property he secretly owns. Then he shares his plans for his next kidnapping with the reader, choosing his victims from among the children of several religious sects in the area.
The focus continues to expand exponentially when the message in the bottle, now thirteen years old, finally ends up in Morck's department, where it is handed over to Rose. At the same time the kidnapper, his more recent victims, and their families (in three separate cases) reveal their interconnections, and, in the case of the families, the reasons that they have not gone to the police. Though extremely complex, the novel is meticulously developed as more characters are introduced, both in Morck's private life and within his department. The kidnapper's own background and his reasons for choosing victims from religious groups, his plans for his next kidnapping, his wife's life apart from him, and the life of the woman with whom he has been living during his preparations for his next crime all add depth and complexity to the depiction of this villain. The agonies of the parents of the kidnapped children, told from their points of view, add further intensity to the novel. While all this is unfolding, Morck is also dealing with Rose's failure to return to work, Assad's investigations of arson, the new issues which arise when Rose's twin sister arrives to take her place temporarily, and the details of several very bizarre investigations.
Despite its peripheral plot lines, which also include arson and arms trafficking, the primary mystery – that of the kidnappings – is tight and well organized, and the characters and actions are well integrated.  Exciting to read, it is easy to see why this novel has won so many prizes in Scandinavia and why it has been so popular. The characters are all observed in action, with lively dialogue, as well as first person commentary, and whole episodes are devoted individually to each of the main characters and their associates, a technique that allows the reader to understand the who, what, where, why, and how of what is happening, though it is up to the reader to keep track of WHEN the various events occur. With the action covering more than one kidnapping in more than one time period, and plot lines that also include arms dealers and fires,  the reader needs to pay particular attention to names and places. The increasingly complicated home life of Morck, the mysteries which continue regarding the background and history of Assad, and the introduction of Rose's sister, add to the character development of the repeating characters and help make this a good stand-alone for newcomers to this author. Though coincidence does play a major role here, as it does in most mysteries, and there are a few too many irrelevant plot lines, the excitement of the action keeps the reader from allowing logic to get in the way as the novel comes to its heart-stopping conclusion.
ALSO by Jussi Adler-Olsen:  THE KEEPER OF LOST CAUSES ,     THE ABSENT ONE,       THE PURITY OF VENGEANCE,     THE MARCO EFFECT
Photos, in order:  The author's photo appears on http://penguinbooks.co.za/
John O'Groats, in Scotland, where the message in the bottle was found, is at the northernmost tip of the country:    http://www.scottishtours.co.uk
Lautrup Gard in Jutland is the home of this old church and manor: http://thyrashm.blogspot.com
Charlie Chaplin as The Tramp is a character that the kidnapper once idolized.
http://upload.wikimedia.org
The map of Denmark appears on http://www.wordtravels.com
ARC:  Dutton