A few days ago, I listed the most popular reviews on this site for 2019.  These reviews reflect the number of hits a review receives when a reader searches for a particular review on this site.  They are not necessarily reviews of my personal favorites.  Here are some of my own favorite books of special interest, books with unique points of view, with links to the full reviews.  The list begins with a book that I have found the most inspiring book of the year, one written by a man in prison for life for something he did not do, but in which, amazingly, he maintains his good humor and does not descend into self-pity.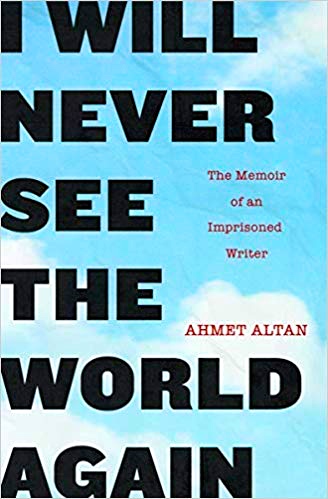 Most Inspiring Book of the Year: I WILL NEVER SEE THE WORLD AGAIN by Ahmet Altan was written by journalist Ahmet Altan, a Turkish author jailed for life for the "subliminal messages" he supposedly sent to rebels during a coup against President Erdogan in 2016. His prison memoir is so astonishing in its revelations of his good-humored emotional state that I cannot imagine anyone not rejoicing in its publication.  Even his sense of humor survives.
Best Novella of the Year:  SPACE INVADERS by Nona Fernandez:  This powerful story by Nona Fernandez takes place in Santiago de Chile during the years of the Pinochet regime from 1980, when the children who are the main characters here are ten years old, and extends to 1994 and later, when they are in their twenties and middle age.  Superb!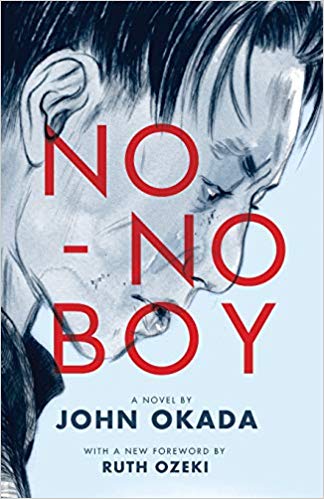 Most Important "Lost Book" of US World War II History:  NO-NO BOY by John Okada: The Foreword alone, written by Ruth Ozecki, attests to the fact that Okada, who died in his forties in 1971, never knew how important No-No Boy would become – the only such book ever written by a Japanese-American about the plight of Japanese immigrants who came under immediate and universal suspicion the instant Japan attacked Pearl Harbor.

Most Surprising Novel from a Little-Heard Country:  IT WOULD BE NIGHT IN CARACAS by Karina Sainz Borgo: Of the more than one thousand reviews of international fiction I have posted over the past ten years, this is the first to have been written by a Venezuelan author about life in a country where turmoil and bloodshed dominate daily life. Author Karina Sainz Borgo, born and raised in Caracas, worked as a journalist there, like her main character, giving verisimilitude to the details leading up to her attempt to flee the country.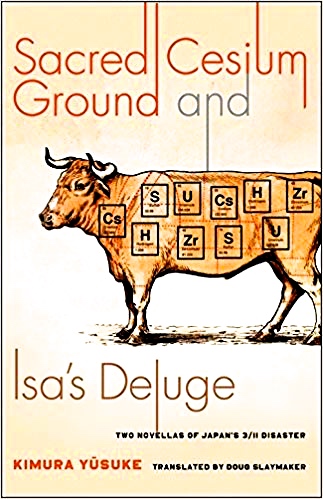 Most Thought-Provoking Novel (of a Real Nuclear Meltdown):  SACRED CESIUM GROUND by Yusuke Kimura:  On March 11, 2011, the most powerful earthquake in Japanese history, registering 9.0 on the Richter scale, hit northeast Japan, killing sixteen thousand people and creating massive devastation. The powerful tsunami that resulted from this earthquake obliterated towns along the coast and created meltdowns at all three reactors at the Fukushima Daiichi Nuclear Power Plant Yusuke Kimura describes the human effects. SACRED CESIUM GROUND is the first of a pair of novellas in this book.
Most Surprising Debut (tie): THE SUN ON MY HEAD by Geovani Martins.  a collection of stories set in the favelas of Rio de Janeiro,  and  THE SECRETS WE KEPT by Lara Prescott,  the story of how Boris Pasternak's DOCTOR ZHIVAGO was  smuggled out of Russia and published for the first time ever in the West.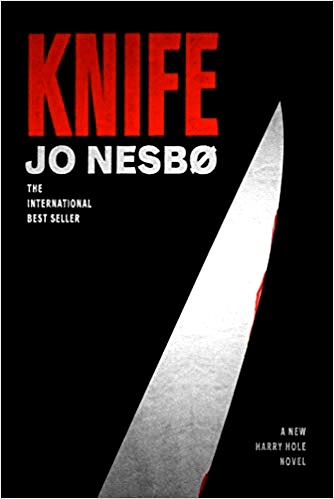 Best Scandinavian Noir (maybe ever):   KNIFE by Jo Nesbo  While I am tired of main character Harry Hole's alcoholism, blackouts, and complete lack of control, after reading all twelve Hole novels, this latest offering is so well written that it has made me regard Nesbo's work in a new light. The best of the best, it has beautifully developed themes, flawless pacing, intriguing and repeating subordinate characters, imaginative plotting, unrelenting dark atmosphere, and plot twists the likes of which I have never seen any other author even come close to duplicating. 
Most Fascinating Autobiography or Biography:  UNQUIET by Linn Ullmann:  Here author Linn Ullmann summarizes her feelings about her father, Ingmar Bergman, and her complicated relationship with him.  The book, which she calls a "novel," seems more like a memoir, containing descriptions of many intimate family events, the instinctive reactions of her father and mother, Liv Ullmann, to life's circumstances as they face them, and her own thoughtful exploration of her own identity.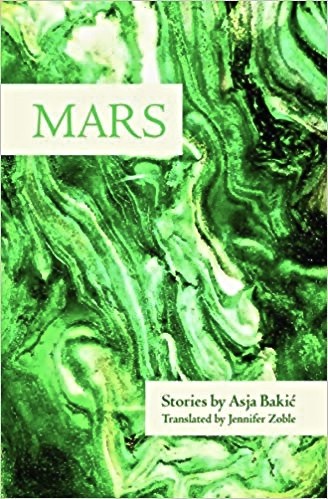 Most Astonishing Collection of Stories (tie):  ARID DREAMS by Duanwad Pimwana, intriguing stories from Thailand,  and MARS by Asja Bakic, thought-provoking stories from Bosnia.
Most Unusual Older Book in Translation:   LIFE FOR SALE (1968) by Yukio Mishima:  Most famous for the samurai ritual suicide he committed in 1970, and for his failed attempt to return Emperor Hirohito to power, Mishima writes this one with tongue in cheek. Here main character Hanio, recovering from an overdose, resigns from his job and places a note on his front door: "Hanio Yamada – Life for Sale." What follows is a series of adventures, as five different characters come to his door to hire him to work for them on projects so dangerous that Hanio could die.  Well developed dark humor.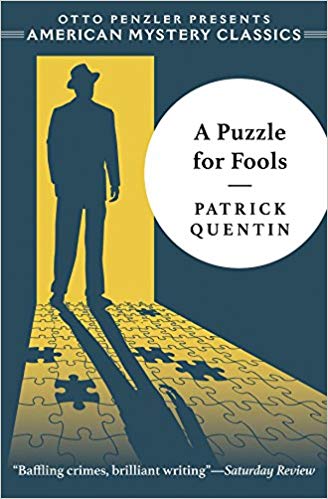 Most "Modern" Classic Novel, newly republished:  HAPPINESS, AS SUCH by Natalia Ginzburg, 1973  Filled with ironic humor, witty insights, and immense sensitivity to the hidden meanings of ordinary dialogue, this novel, originally published in 1973, emphasizes the uncertainties of knowing exactly what happiness is on a grand scale.  SUPERB!
Most Surprising Ending–A PUZZLE FOR FOOLS by Patrick Quentin:  Written in 1936 and long out of print, A Puzzle for Fools, part of Otto Penzler's American Mystery Classics series, features main character Peter Duluth, a Broadway producer still suffering after the horrific death of his wife in a fire at the theatre, two years ago.  He has has admitted himself to a sanitarium to dry out and eventually becomes involved in searching for a gruesome murderer. Great fun!
Note:  Personal Favorites of General Interest, 2019,  to follow.