A few days ago, I listed the most popular reviews on this site for 2019.  These reviews reflect the number of hits a review receives when a reader searches for a particular review on this site.  They are not necessarily reviews of my personal favorites. I then posted a listing of my favorite books of special interest – books unique among the many here.  Here is an additional list of are some of my  favorite books of GENERAL interest, with links to the full reviews: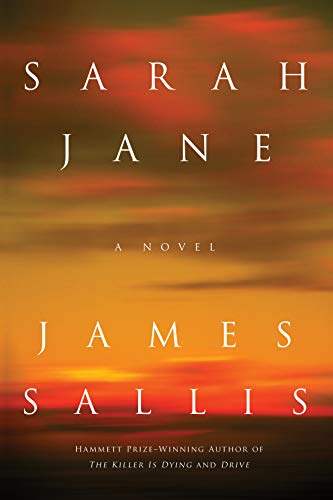 SARAH JANE by James Sallis: This psychological mystery left me breathless! Through this  journal of Sarah Jane Pullman from her childhood until middle age, the reader quickly gets to share her life, but Sarah Jane avoids dealing with problems which feel much bigger to the reader than they do to her. She hints at events from the past, leading to palpable suspense and a blockbuster ending.
THROW ME TO THE WOLVES by Patrick McGuinness:  Here Patrick McGuinness uses the real murder of a young woman and its aftermath in the small British community in which she and the suspect both live as the starting point for his novel about a town's various social groups, their values, and the extent to which the citizens will force their wills on others to protect their own vision of what a community should be. A brilliant and lively study of the power of rumor and of the press.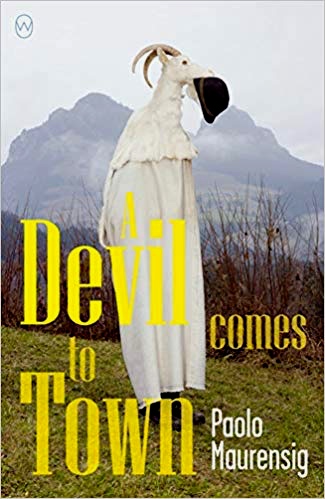 A DEVIL COMES TO TOWN by Paolo Maurensig  One can almost see the wink and the smirk on the face of Italian author Paolo Maurensig as he begins his dark satire of a literary community in the Swiss mountains where a formidable adversary – the devil incarnate – has established residence.
YOUNG ONCE by Patrick Modiano:  For those who have already read and liked SUSPENDED SENTENCES by French Nobel Prize winner (2014)Patrick Modiano, this one, YOUNG ONCE, is a great second selection, written about his life during one summer when he was twenty. NYReview Books calls it "crucial…his breakthrough novel," while Der Speigel refers to it as "the most gripping Modiano book of all."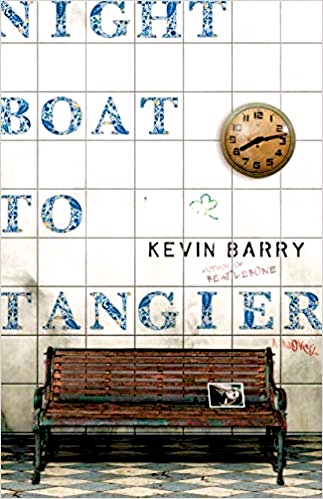 NIGHT BOAT TO TANGIER by Kevin Barry:  Relating their life stories in a uniquely Irish sentence structure, accent, and vocabulary, Maurice Hearne and Charlie Redmond, wait at the ferry terminal in Algeciras.  Involved in the drug trade for half their lives, they are now looking for Maurice's daughter, whom he has not seen for three years. Through flashbacks, dark humor, and their own vulgar language, their lives and relationships unfold.
THE MAN WHO SAW EVERYTHING by Deborah Levy:  Saul Adler, a twenty-eight-year-old British historian is about to travel to East Germany in 1988 to study the rise of fascism in the 1930s.  Subsequent sections are set in Berlin in 1988 and in London again in 2016, as Saul is forced to examine his previously unexamined life, from which he learns much about reality and man's place in the world.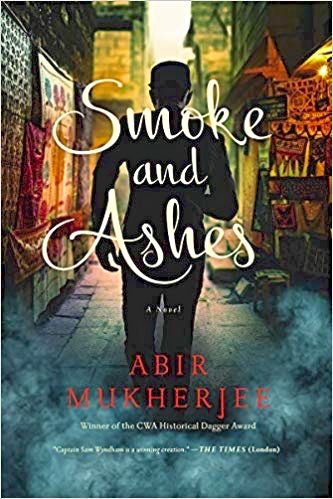 SMOKE AND ASHES by Abir Mukherjee: It is almost Christmas in 1921, and Captain Sam Wyndham of the Imperial Police Force in Calcutta is trying to escape by his own men who have raided the opium den where he has spent the night. Author Abir Mukherjee creates a sensational, non-stop narrative, creating a vivid picture of his main character, his problematic personal life, his fears, and the geopolitical difficulties of  the British trying to rule India.
DISAPPEARING EARTH by Julia Phillips:  In this involving and very human story about the women of the Kamchatka Peninsula, Julia Phillips highlights the various ethnic groups, their past histories, and life styles.  Two mysteries involving crimes against women lurk at the heart of this novel. Author Phillips inspires readers to supply their own interpretations of what is happening within the fully developed conclusion.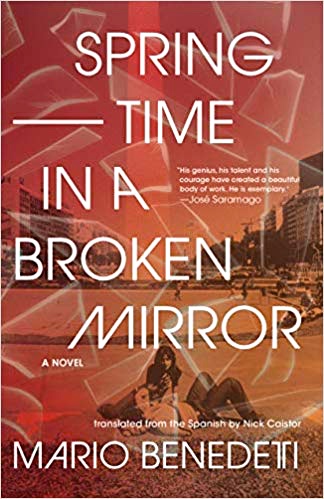 SPRINGTIME IN A BROKEN MIRROR by Mario Benedetti  Between 1973 and 1981, Uruguay was ruled by the rich and powerful – autocrats who used the power of the military to secure their rule and their continuing wealth, stopping at nothing. Uruguayan author Mario Benedetti, arrested and exiled during this time, uses his firsthand knowledge, to recreate a vibrant, literary study of the effects of imprisonment on the hearts, minds, and psyches of people like himself, and those who loved them.
THE SUBSTITUTION ORDER by Martin Clark: Written by a former circuit court judge, now retired, The Substitution Order is the most "legalistic" and complex of Martin Clark's novels so far, focusing on Kevin Moore, a brilliant lawyer who, for three months of his life, lost control, made some terrible choices, and now must pay the penalty. When a slick scammer approaches him to participate in a plan to bilk an insurance company, he finds out the real meaning of someone "makin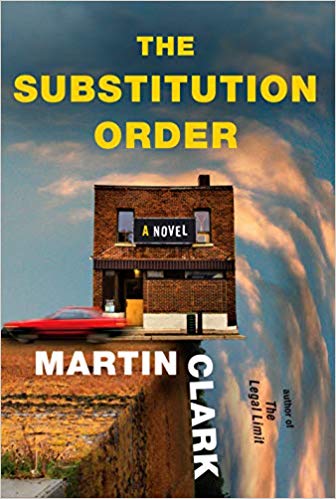 g an offer he cannot refuse."
THE WILD BOY by Paolo Cognetti:  In this sequel to THE EIGHT MOUNTAINS, Paolo Cognetti admits that "At thirty I had almost forgotten what it was like to be alone in a forest, or to immerse myself in a river, or to run along the edge of a crest beyond which there is only sky. I had done these things and they were my happiest memories."  Now, however, he has become the opposite of that boy, and he decides to go back to the mountains  in search of him. "