"Could anything new happen to them, at thirty-five, she wondered?…Does life ever start over?… A serious question, which made her smile.  She would have to ask Louis.  She had the feeling that the answer was no.  You reach a zone of total calm and the paddleboat glides all by itself across a lake like the one stretching out before her.  And the children grow up.  They leave you." — Odile, in Young Once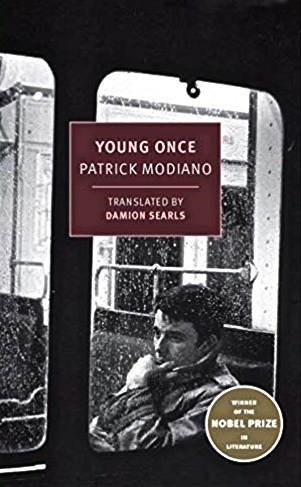 When French author Patrick Modiano won the Nobel Prize for Literature in 2014, the announcement came as a surprise to many American publishers since Modiano was almost unknown in the US at that time.  American readers were curious about this new Nobelist whom most had never heard of, and many were anxious to read his work.  US publishers, including many university presses, immediately began translating and reprinting his work – over thirty books – and readers suddenly had a belated chance to read his works in translation.  Writing short novels based on his own unusual family and even more unusual childhood, Modiano quickly found a following among English-speakers, and some of us even became addicts, reading as many of his books as we could find, as soon as possible after they began appearing.  Now, only five years after he won the Nobel, nearly all of Modiano's thirty or so books are available in English.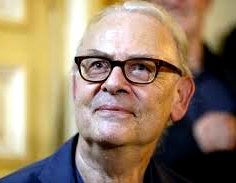 Unlike the work of most other writers, however, these books were not released in the chronological order in which they were written and published in France.  Since all of Modiano's books are autobiographical, to a degree, non-French readers have been left to put them into the context of his life based on the order in which a reader happens to discover them. The Occupation Trilogy,  for example, consists of his three earliest novels, published in France in 1968 – 1971, when he was in his twenties, but they were not published here until 2015.  One of his most recent books, So You Don't Get Lost in the Neighborhood, published in France in 2014, when Modiano was sixty-nine, was also published in the US in 2015.  With a forty-six year difference in the actual writing of these two books, US readers may find it helpful to check Wikipedia to get the French publication dates and see how these books fit into the chronology of Modiano's real life.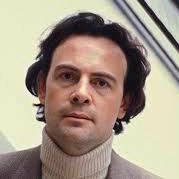 Young Once, published originally in 1981, when Modiano was thirty-six, came as a huge and thrilling surprise to me, after I had already read eighteen of Modiano's other novels.  Here, in what publisher New York Review Books describes as "his breakthrough novel," Modiano "strips away the difficulties of his earlier work and finds a clear, mysteriously moving voice for his haunting stories of love, nostalgia, and grief."  The fact that main character Louis Memling, is twenty immediately captured my own attention because that is the one stage of author Modiano's life which had been a total blank for me in his novels.  Incomplete references to this period in Sleep of Memory, published in France in 2017 and here in 2018, when Modiano was seventy-two, added to a sense of mystery. In that book, Modiano refers to something that happened to the speaker "so far in the past that it's covered by what the law calls amnesty."  Other references to "witnesses" and "the statute of limitations" confirm the suggestions that something terrible – and probably illegal – happened to the speaker when he was twenty and still haunt him even at age seventy-two.
Young Once opens with a domestic scene of Odile and Louis Memling watching their two children in the rural mountainside, where they have lived for thirteen years.  It is Odile's thirty-fifth birthday, with Louis's birthday a month into the future.  They are also celebrating the fact that they have finally taken over their own chalet, after running a "kids' camp" there for twelve years.  Flashing back fifteen years to when Louis was twenty, the reader learns about how he met a man named Brossier, age forty, that summer in St. Lo.  Just recently "demobbed" from the army, Louis is looking for a job, and Brossier helps him out.  In a separate flashback, Bellune, a talent scout, meets the quiet, beautiful Odile and offers to help her find a job singing.  Flashing back and forth between Louis and Odile, the author develops their lives while also developing the stories of Brossier and Bellune and their relationships with these naive young people.  Roland de Bejardy, a mysterious older man, originally from Austria, lurks in the background, and Brossier introduces Louis to him at Bejardy's elegant apartment on the Seine, complete with an iconic Louis XV desk.  When Bejardy offers Louis a job as night watchman in his "garage," he learns that his main job will be "more of a secretary." As for Odile, she has met several older men in the entertainment business for whom she has auditioned, and, if necessary, undressed. 
Though the older men spend much time with them, neither Louis nor Odile seems to know what these men actually do for their work. Eventually, they discover that they can get Student ID cards, and with those, they can sleep at the Cité Universitaire on weekends.  Later those Student IDs will get them to England on a student program involving the two older men, and where Louis's only task is to deliver a mysterious backpack to the head of the summer program.  Though Louis and Odile take a long time figuring out what is going on, the reader quickly catches on to the fact that the two young people are being used, and will also be the ones to take the fall if any problems arise. Just how seriously involved the two older men are with international organized crime becomes clear when murder charges arise.
Filled with excitement, unusual characters, and two young people who feel real, despite their naivete, this relatively self-contained  novel develops mysteries about their lives as twenty-year-olds, some of which are solved by their lives in the sections which show them as 35-year-olds.  All of Modiano's main themes – identity, memory, connection, and commitment appear here, and readers unfamiliar with Modiano's whole biography may find some answers here to lingering questions from previous books. As Odile and Louis prepare to leave Paris, they know even then that "when they remembered this period in their life, they would see these intersections and entryways again.  They had registered every last ray of light coming off of them, every reflection.  They themselves had been nothing but bubbles, iridescent with the city's colors: gray and black."  It was time for a change.
NOTE:    Readers new to Modiano who are looking for a book which will provide the greatest information about his background and a good introduction to his style may want to begin with SUSPENDED SENTENCES.
ALSO reviewed: AFTER THE CIRCUS,     DORA BRUDER,    FAMILY RECORD,    HONEYMOON,    IN THE CAFE OF LOST YOUTH,    LA PLACE de L'ETOILE (Book 1 of the OCCUPATION TRILOGY),    LACOMBE LUCIEN, a screenplay,    LITTLE JEWEL,    THE NIGHT WATCH (Book II of the OCCUPATION TRILOGY).    THE OCCUPATION TRILOGY (LA PLACE DE L'ETOILE, THE NIGHT WATCH, AND RING ROADS).    Patrick Modiano–PARIS NOCTURNE,    PEDIGREE: A Memoir,    RING ROADS (Book III of the OCCUPATION TRILOGY),    SLEEP OF MEMORY,    SO YOU DON'T GET LOST IN THE NEIGHBORHOOD    SUCH FINE BOYS,    SUNDAYS IN AUGUST,    SUSPENDED SENTENCES,    VILLA TRISTE
Post-Nobel Prize books:  SLEEP OF MEMORY (2017), INVISIBLE INK (2019)
 Photos.  The author's photo as a mature man appears on https://slate.com
The author's photo as a young man is from https://www.the-tls.co.uk
The Gaumont Palace, an area where Odile met with talent scouts, is shown on https://www.pinterest.com
Cite´Universitaire becomes an area open to Louis and Odile when they obtain student IDs.  https://www.sortiraparis.com
Louis and Odile think about Nice when they decide "It is time for a change."  https://www.overseasattractions.com
YOUNG ONCE

REVIEW. PHOTOS. Autobiography/Memoir, France, Literary, Mystery, Psychological study, Social and Political Issues

Written by: Patrick Modiano

Published by: New York Review Books

Date Published: 03/08/2016

ISBN: 978-1590179550

Available in: Ebook Paperback