Note: Patrick Modiano was WINNER of the Nobel Prize for Literature in 2014. At that time, his work was almost impossible to find in English translation. Since then, nearly all his works have been translated or are in the process of translation now.
"In this life that sometimes seems to be a vast, ill-defined landscape without signposts, amid all of the vanishing lines and the lost horizons, we hope to find reference points, to draw up some sort of land registry so as to shake the impression that we are navigating by chance. So we forge ties, we try to find stability in the chance encounters."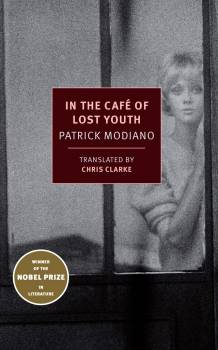 Always focused on questions of identity and loss, and of one's vulnerability or resilience in facing these issues, Patrick Modiano's work always feels autobiographical, and though he insists that each book is fiction, he also recognizes that his own reality is formed by his own past as described in detail in many of his novels. As his characters deal with whatever issues they face on a daily basis in his novels, they cannot help interpreting life through their memories, wondering if they have misunderstood events, and if they could have changed outcomes, "if only…" After time passes, those memories become more selective as people make judgments about their acquaintances and their experiences and sometimes "revise" or forget their recollections: "We live at the mercy of certain silences. We have all known things about each other for a long time, so we try to avoid each other. It would be best [sometimes] if none of us were ever to see each other again," a way to preserve memories of the past as we think of them years later.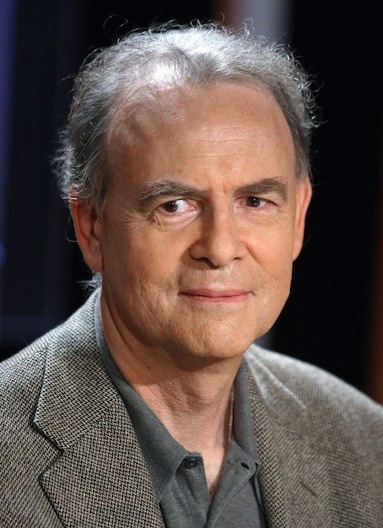 In the Café of Lost Youth, much of the action takes place at the Café Conde in the 1950s, "somewhere not far from the Carrefoure de l'Odeon." An unnamed young woman enters the café through a back entrance and sits at the back of the room. In time, she becomes acquainted with some of the regulars there and sometimes sits with them, but her visits are at irregular intervals, and she never really becomes part of the group. "She was taking refuge here at the Conde, as if she were running from something, trying to escape some danger." The others in the group, three of whom, along with the woman, Louki, become the speakers here, are between nineteen and twenty-five, except for a few older men in their fifties – "bohemians," who lead wandering lives "without rules or worries about the next day." As the first speaker, a student, points out, most of them "lived in the sheltered world of literature and the arts." Louki, the linchpin of the novel, has hidden the fact that she grew up with a single mother who works at the Moulin Rouge, and that she never had the chance to go to the secondary school she always dreamed of. She disguises her lack of schooling by carrying a book, Lost Horizon, with her, "as if this book were a passport…that legitimized her presence."
Louki's relationships and background become clearer through the novel's changing points of view. The observations of the first speaker, a student, are expanded upon by a private detective who haunts the café because his employer has a particular reason for wanting to know where Louki spends her time. The detective notes her appearances and occasionally takes a photo. And when one older member of the group, Maurice Raphael, offers to drive Louki and the student home during a torrential rainstorm one night, Louki indicates that she lives just up from Montparnasse Cemetery. When she gives the address, Maurice comments, provocatively, "So you live in Limbo."  Neither the student nor Louki understand the symbolism. Always living in the moment, with no long-term plans, Louki is a lovely cipher who floats in and out of the lives of the other characters, making no commitments. The fourth speaker, a lover of Louki, provides the final piece of the puzzle of her life.
In many ways the action here provides a microcosm of intellectual life in postwar France. The lack of direction for many of the country's "lost youth," as illustrated by the uncommitted lives of the youngest patrons of the Café Conde, parallels the many changing philosophical ideas occupying intellectuals and academics in Paris, especially the changing ideas of Guy Debord, who is represented here as Guy de Vere, a character at the Café. Pataphysics, lettrism, psychogeographics, Marxism, automatic writing, metagraphics, the art world's situationist approach, and other exotic philosophical and political ideas all find adherents here. The young people's lack of real direction in this novel and their lack of commitment in their lives is understandable and, perhaps, excusable, given the history of France during the war and the economic and political difficulties in its aftermath.
Because many of the young people in the novel's Café Conde use false names, they can experiment with life in new ways for which they may be able to avoid consequences, playing with identity to escape responsibility (though their name changes do complicate the narrative here). No one is happy, and many take long walks at night, even preferring to walk on the side of the street without lights. Life is intense and immediate with no sense of happiness offering promise or respite from the daily melancholy and there is little or no soul-searching on the part of the lost youth. When Louki, then known as Jacqueline, is riding in a taxi one night and is taken to the old neighborhood where she once lived with her mother, she panics as she sees "the dark bulk of the Eglise de la Sainte-Trinite, like a gigantic eagle standing guard." In fact, she feels so ill that she nearly throws open the car door to escape. Her escort, however, does not notice a thing. When she later forces herself to walk past the Moulin Rouge where her mother once worked, she believes that a segment of her life has closed, at least for now.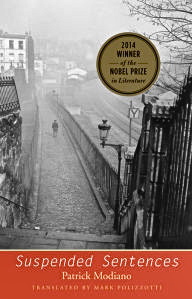 It is no secret that Patrick Modiano is one of my all-time favorite writers, and from the time that his books first began to be translated into English,  I have looked forward to each of them. However good this novel is, it seems the least autobiographical, the one most distanced from Modiano's life as he has described it in his novels until now. There is no sense that one of the characters clearly represents him here, though the young writer may be intended to, and those new to Modiano may want to start with a different book as an introduction to his evocative life and work. My recommendation has always been to start with Suspended Sentences, the book which gives the most information about his life and career and forms the basis for many of the plots of his novels. His unusual childhood and its lifelong effect on his life and career are unforgettablE.
ALSO by Patrick Modiano:   AFTER THE CIRCUS,    DORA BRUDER,    FAMILY RECORD,   HONEYMOON,     LA PLACE de L'ETOILE (Book 1 of the OCCUPATION TRILOGY),    (with Louis Malle–LACOMBE LUCIEN, a screenplay,    LITTLE JEWEL,    THE NIGHT WATCH (Book II of the OCCUPATION TRILOGY),    THE OCCUPATION TRILOGY (LA PLACE DE L'ETOILE, THE NIGHT WATCH, AND RING ROADS),    PARIS NOCTURNE,     PEDIGREE: A Memoir,    RING ROADS (Book III of the OCCUPATION TRILOGY),    SLEEP OF MEMORY,    SO YOU DON'T GET LOST IN THE NEIGHBORHOOD,    SUCH FINE BOYS,    SUNDAYS IN AUGUST,    SUSPENDED SENTENCES,    VILLA TRISTE,    YOUNG ONCE
Post-Nobel Prize books:  SLEEP OF MEMORY (2017), INVISIBLE INK (2019)
Photos, in order:  The author's photo appears on http://kickasstorrentseu.com
The cafe on the Carrefour de l'Odeon is from http://blog.velib.paris.fr/
The cemetery at Montparnasse, not far from where Louki lives, is shown here:  https://www.tumblr.com/    Photo by SerpentKiss
The "dark bulk" of the Eglise de la Sainte Trinite terrifies Louki when she returns for the first time to the neighborhood where she grew up.  https://www.tripadvisor.com
IN THE CAFE OF LOST YOUTH

REVIEW. Photos. Experimental, France, Historical, Literary, Social and Political Issues, Nobel Prize

Written by: Patrick Modiano

Published by: New York Review Books Classics

Date Published: 03/08/2016

ISBN: 978-1590179536

Available in: Ebook Paperback Hardcover