"Like many writers before me, I believe in coincidence and, sometimes, in the novelist's gift for clairvoyance… It simply comes with the profession: the imaginative leaps this requires, the need to fix your mind on points of detail – to the point of obsession, in fact – so as not to lose the thread and give in to natural laziness – all this tension, this cerebral exercise may well lead in the long run to 'flashes of intuition concerning events past and future,' as the Larousse dictionary puts it, under the heading of 'clairvoyance.' " – Patrick Modiano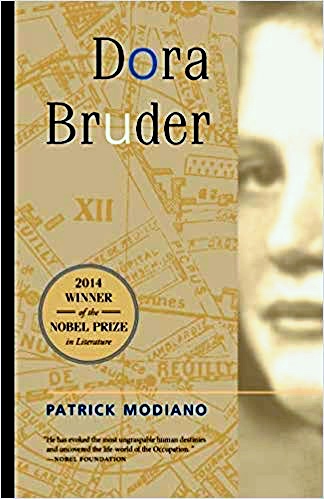 Originally published in November, 1996, when French author Patrick Modiano was fifty-one, Dora Bruder gives new insights into the complex life and career of this Nobel Prize winner (2014).  From his first three novels, The Occupation Trilogy: La Place de l'etoile (1968, a prizewinner when he was only 23) ; The Night Watch (1969), and Ring Roads (1972), Modiano became a writing sensation in Paris, often using his own life as the inspiration for his work. Though he has always stressed that he writes fiction, the clear parallels between his plots and his life are obvious.  Such Fine Boys (1982), about a teenager who goes to an elite private school in which the faculty become the equivalent of his missing parents, includes such detail that it leaves no doubt that Modiano lived this life or one much like it.  Suspended Sentences: Three Novellas (1988), which he published in 1988, is the most revealing of all Modiano's work, focusing on his real life from about age ten, in the mid-1950s.  Modiano saw very little of his parents during his childhood, as his mother, an actress, and his father, a black marketeer during the Occupation and the aftermath of World War II, were rarely at home.  Abandoning Patrick to the care of a group of circus performers living outside Paris, his parents disappeared from his life for long periods of time.  Later he was sent to boarding school and left to bring himself up with the help of his teachers, one of whom, author Raymond Queneau, became a mentor, helping him get started as a writer.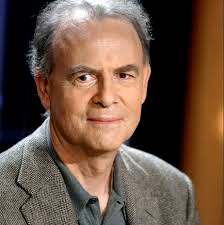 By 1988, when Modiano was forty-three, he had already enjoyed twenty years of success as a writer.  It was then that he found an old copy of Paris-Soir dated 31 December, 1941, announcing:
"PARIS: Missing, a young girl, Dora Bruder, age 15, height 1m 55, oval-shaped face, gray-brown eyes, gray sports jacket, maroon pullover, navy blue skirt and hat, brown gym shoes.
Modiano was well familiar with the Boulevard Ornano and the Porte de Clingnancourt neighborhood from his earliest years, when he occasionally accompanied his mother to flea markets there.  In his twenties, he had hung out in the neighborhood cafes. Now, in 1988, almost fifty years after the "missing" announcement from 1941, he cannot stop wondering what became of Dora and her life there.  Though he remembers the Cinema Ornano 43, he never really noticed the building beside the cinema, number 41, where M. and Mme Bruder awaited Dora in 1941.  Of his own early life in that neighborhood, he says "I merged into that twilight, into those streets, I was nonexistent."
Suddenly, Modiano feels destined to learn more about Dora Bruder's life and fate. The "fleeting impressions" he still has of conversations in the neighborhood are not "simply due to chance," he believes. He wonders if he is "following the traces of Dora Bruder and her parents," a suggestion of the clairvoyance he describes in the introductory quotation to this review.  After so many years since that newspaper notice about Dora, he knows that any research he does on her life will be slow.  "It takes time for what has been erased to resurface.  Traces survive in registers, and nobody knows where those registers are hidden, and who has custody of them."  It takes Modiano four years to discover her exact date of birth, 25 February 1926, for example, and two more years to find her place of birth, Paris, 12th arrondissement.  He learns that Dora's Viennese father Ernest married Cecile, a seventeen-year-old girl from Hungary, and when they came to Paris after World War I, they lived at the Jewish refuge inn, the Rue Lamarck.  After that they lived in hotels till Dora's birth.  "They are the sort of people who leave few traces.  Virtually anonymous.  Inseparable from those Paris streets," Modiano declares.
A remarkable breakthrough – perhaps the kind of coincidence or "novelist's clairvoyance" mentioned in the opening quotation to this review – occurs when Modiano locates Ernest and Cecile Bruder's niece, Dora's cousin.  Fifty years after Dora's disappearance, she still remembers Dora and her parents and she has family photographs, two of which appear in this book. In one photo, Dora is twelve; the other shows her a little older, with her mother and grandmother, giving a sense of reality, not only for the author but for the reader, too.  Her cousin remembers Dora as especially independent, and Modiano soon discovers that after the point at which her name appeared in the newspaper as a missing child in December 1941, no other trace of her was found for four months, when official papers show she was returned to the "maternal domicile."  She ran away again from school and home, and she spent some time in a "rehabilitation center for delinquent girls," not unlike a place Modiano says he himself went to for treatment one day at age eighteen.  Dora continued to create problems for her family and school, and though her father never reported her as a dependent when she was at school, thereby keeping her name off the lists of Jewish residents during the Occcupation, their heritage was well known.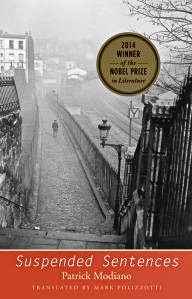 Readers who know Modiano's own background cannot help but feel that in many ways, his  continuing desire to construct a life for Dora Bruder may be a response to his own anonymity and lack of parenting for most of his childhood and adolescence – a feeling that somebody, somewhere, cares.  While Ernest Bruder protected his daughter Dora as well as he could, Modiano notes the ironic contrast with his own father, who ignored him for most of his life and then had the police arrest him as a "hooligan" when he went to his father's house in the early 1960s seeking more support for his mother.  He continues his research on Dora's life from his start in 1988 until this book is finished in 1996, while also writing seven books, including Suspended Sentences, his own most revelatory novel, published in the year Dora went missing.  He and the reader learn something about her life and who she is, but there are no further avenues left to explore.  Modiano does not bemoan the fact that he will never really know her in any depth, preferring to remember her secrets of escape, which "not even the executioners, the decrees, the occupying authorities" will ever be able to take from her memory.  With this book, young Dora Bruder has gained a life, however brief.
ALSO reviewed here: AFTER THE CIRCUS,    FAMILY RECORD,   HONEYMOON,     IN THE CAFE OF LOST YOUTH,     LA PLACE de L'ETOILE (Book 1 of the OCCUPATION TRILOGY),    (with Louis Malle–LACOMBE LUCIEN, a screenplay,    LITTLE JEWEL,    THE NIGHT WATCH (Book II of the OCCUPATION TRILOGY),    THE OCCUPATION TRILOGY (LA PLACE DE L'ETOILE, THE NIGHT WATCH, AND RING ROADS),    PARIS NOCTURNE,     PEDIGREE: A Memoir,    RING ROADS (Book III of the OCCUPATION TRILOGY),    SLEEP OF MEMORY,    SO YOU DON'T GET LOST IN THE NEIGHBORHOOD,    SUCH FINE BOYS,    SUNDAYS IN AUGUST,    SUSPENDED SENTENCES,    VILLA TRISTE,    YOUNG ONCE
Post-Nobel Prize books:  SLEEP OF MEMORY (2017), INVISIBLE INK (2019)
Photos, in order:  The author's photo appears on https://www.facebook.com/
The photo of the Bruder family is from https://sophia.smith.edu
The flea market at Clingnancourt is part of a series on https://www.ohhowcivilized.com
DORA BRUDER

REVIEW. PHOTOS. Autobiography/Memoir, Experimental, France, Literary, Psychological study, Social and Political Issues

Written by: Patrick Modiano

Published by: University of California Press

Date Published: 11/07/2014

Edition: Nobel Prize Winning Author edition

ISBN: 978-0520218789

Available in: Ebook Paperback Hardcover