Note:  WINNER of many literary awards during a distinguished career, William Boyd was SHORTLISTED for the IMPAC Dublin Award for Any Human Heart: The Intimate Journals of Logan Mountstuart in 2004.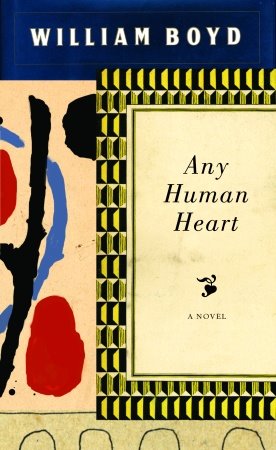 "We keep a journal to entrap the collection of selves that forms us, the individual human being…[but] the true journal…doesn't try to posit any order or hierarchy, doesn't try to judge or analyse."
Life, as understood by Logan Mountstuart, is a series of random events, not events which are fated, controlled by a higher power, or the result of carefully made decisions. There's nothing and no one to blame for whatever good or bad luck we may have in life. A person may choose to enjoy the good times, seek out happiness wherever possible, and live life to the fullest or sit back passively and just endure whatever happens. Logan Mountstuart is one of the former types, a man who recognizes that "Every life is both ordinary and extraordinary–it is the respective proportions of those categories that make life appear interesting."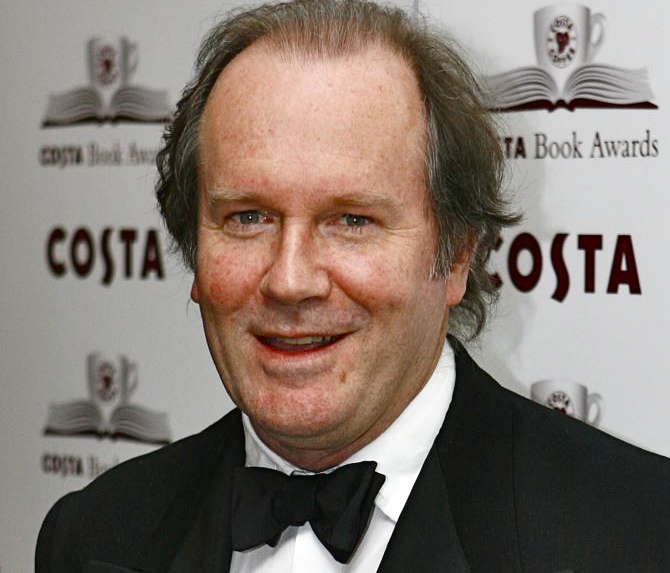 But Mountstuart also believes that one can look for and find the extraordinary within the ordinary. Through his personal journals, begun in 1923, when he is seventeen, and continuing to the time of his death in 1991, we come to know Mountstuart intimately, both as an individual, growing and changing, and as an Everyman, someone who participates in and is affected by the seminal events of the 20th century, after World War I. Because he is a writer, he is able to travel and to know other writers and artists of the period. When he meets Aldous Huxley, Ernest Hemingway (whom he confuses with F. Scott Fitzgerald), Virginia Woolf, Cyril Connolly, Evelyn Waugh, and Ian Fleming, the reader has the vicarious fun of being there and meeting them, too, since Mountstuart, as a person, appears to be very much like the rest of us.
He buys early paintings by Paul Klee and Juan Gris, and Pablo Picasso draws a quick portrait of him and signs it. He engages in intellectual discussions about Braque, James Joyce,  the Bloomsbury group and others and keeps the reader aware of literary and artistic achievements of the era.  It is in his depiction of the historical moment that Boyd shines. By describing events through Mountstuart's experience, he is able to give a human face to people and circumstances which have influenced our history, and his choice of small details, often unique, offers a new slant on some familiar events. Boyd is particularly good at showing simultaneous events–Franco at the gates of Barcelona while Hitler is entering Prague–and his explanation of Neville Chamberlain's giving up of the Sudetenland resonates as an honest and even logical attempt to avoid the desperation of war.
When Ian Fleming, who works for the Secret Service, gets Mountstuart a job in Naval Intelligence, the reader is introduced to the colorful world of the Duke of Windsor, as Mountstuart "spies" on him to make sure that the Duke's German sympathies do not make him a pawn of the enemy.  As these passages about the Duke and his wife, the former Wallis Warfield Simpson, live and breathe their rarefied air, Mountstuart eventually comes to believe that the Duke and Duchess and/or their friends have arranged a nasty form of punishment especially for him, near the end of the war.  Post-war, Mountstuart continues to be involved with the world of artists and writers–and world events–eventually living in Nigeria before retiring to France.  His sojourn in New York City is most interesting for the "contact" he makes with artist "Nat Tate," the subject of his previous novel, Nat Tate: An American Artist 1928 – 1960, which was Boyd's experiment with an art hoax.
Entertaining and fast-paced, the novel's more than five hundred pages, including nine diaries and a twelve-page index, speed along on the energy of the personal stories and the color of the world events in which Mountstuart and his acquaintances participate.  His belief that "life is just the aggregate of one's good luck and bad luck"–that things simply happen–leads, of necessity, to a story which is not organized by a hidden, underlying theme. Befitting its philosophy, it is episodic and random, using the passage of time as its primary framework. Mountstuart himself accepts what happens to him, though it often saddens him, and he does not agonize over what he might have done differently–he does not believe that he could have changed things. In that regard he remains one-dimensional, but, in many ways an Everyman for the history of the times.  Fun to read, the book offers a new "take" on events which have shaped our own times, offering few, if any, lessons for the future, other than to live life, despite its ups and downs. As Mountstuart himself points out, life ultimately is a yo-yo, "a jerking, spinning toy in the hands of a maladroit child."
ALSO by William Boyd, reviewed here:  WAITING FOR SUNRISE and     NAT TATE, AN AMERICAN ARTIST,          SWEET CARESS,     RESTLESS (link to Amazon review) .      LOVE IS BLIND,    TRIO
Photos, in order: The book cover for this edition of this book, by Megan Wilson, is part of the Book Cover Archive:  http://bookcoverarchive.com/
The author's photo is from  http://www.voanews.com/
Juan Gris's portrait of Pablo Picasso, shown here, is now owned by the Art Institute of Chicago.  https://en.wikipedia.org/
Ian Fleming, who appears in this novel, was a Royal Navy Commander in His Majesty's Secret Service, and he recruited Logan Mountstuart to help keep tabs on the Duke and Duchess of Windsor, who were Nazi sympathizers.  http://www.combatreform.org/
The cover for the Nat Tate book, reviewed here, appears on https://en.wikipedia.org/
ANY HUMAN HEART

REVIEW. Book Club Suggestions, England, Historical, Literary, Social and Political Issues

Written by: William Boyd

Published by: Vintage

Edition: Reprint

ISBN: 978-1400031009