Note: Jane Gardam, OBE, was WINNER of the Whitbread Award for this novel in 1991, her second such award.  In 1999, she was WINNER of the Heywood Hill Literary Prize for her Lifetime Contribution to Literature.
"Joan, I can assure you that [Charles] will never look at another woman.  If he were the type for that—I may as well say it straight out, as I always do—if he were, as would be natural in a healthy man of his age, to turn elsewhere for comfort, he would surely turn to me.  I do tend to captivate men because of my looks.  This is not conceit, but fact."
Eliza Peabody begins w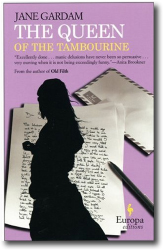 riting to her neighbor Joan, not a close friend, almost immediately after Joan leaves her husband Charles and disappears, leaving behind only a series of addresses around the world where she may be contacted by her family.  Eliza takes it upon herself to write to Joan repeatedly, offering unsolicited advice, observations (unintentionally insulting) about Joan's husband and children, and comments about her own marriage and beliefs about her role as a woman, which she knows that Joan does not share.  Joan never answers.  Gradually, over the course of more than a year, the letters become longer and more revealing, until Eliza finally reveals herself as a frustrated and mentally disturbed woman who may need hospitalization.  It is only when Eliza hits bottom that she becomes a candidate for rehabilitation and redemption.
Jane Gardam, with her supremely subtle humor, creates in Eliza a character whom no reader will be able to resist.  Thinking of herself as a realist who calls a spade a spade, Eliza has no clue that others regard her as rude, unthinking, and self-centered—someone whose lack of awareness leaves her open to accusations of malice.  Her messages to Joan, filled with dramatic irony, show her to be much less than the "helpful friend" she regards herself to be.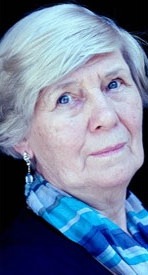 When Henry, her own husband, leaves her, Eliza confides to Joan that Henry is "not really fitted out for marriage,"  and confesses that her love life has been such that she will not miss their relationship.  With Henry gone, she is now free to meet Joan in Dacca, a suggestion to which Joan does not respond.  She receives gifts from Joan, including a pair of flamboyant earrings which resemble tambourines, and Barry, a young man dying in the hospice where Eliza sometimes volunteers, calls her "The Queen of the Tambourine" when she wears them.
As Eliza goes about her daily life, including her hilarious attendance at a local literary group meeting, the author's ability to create clever satire and wonderful observations about love, marriage, and friendship (and incidentally, the literary world) shines with the candor of one who has little patience with pretension and a person's lack of self-awareness.  Marriages and their secrets, and "friendships" which are one-sided come under the microscope as Eliza clearly begins to "lose it."
Gardam is a very funny writer, with a sense of irony that few writers can match. She is subtle and clever in creating Eliza, who is in complete ignorance of what is appropriate and what is not.  Gardam gets great mileage out of what she does not state about Eliza, instead allowing Eliza to reveal her own thinking (or lack of it) through her letters to Joan.  The reader cannot help but recognize Eliza's downward spiral and see her problems for what they are, long before Eliza herself recognizes how unbalanced she is.  By the time Eliza begins to imagine events which could not possibly be real, most readers will be empathizing with Eliza (as much as one can empathize with a meddlesome and impossibly tactless woman) but will be questioning if anything she has said can be taken as truth.  When Eliza, having hit bottom, has a personal epiphany, she confesses what is real and what is fantasy, giving the reader hope for her eventual recovery.
Emphasizing the abs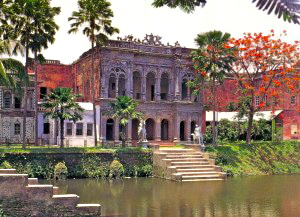 urdity of the repressive suburban lifestyle that Joan has escaped and which Eliza wants to preserve, Jane Gardam creates a leisurely and assured novel about self-awareness, and the opportunities and limitations of marriage, questioning whether one can become a fully-developed personality within the constraints of overly restrictive social expectations.  The liberating role of sex in a healthy relationship, and the role of fantasy, especially as it relates to sex, permeates the novel.
As Eliza comes to new understandings about Joan, her own husband, her family, and herself, the reader acknowledges that while there are many different kinds of love and many different kinds of commitments, that ultimately, one must know oneself to have any kind of happiness at all.   Wry, clever, and thoughtful, this Whitbread Award-winning novel from 1991, recently republished by Europa Editions following the success of Gardam's Old Filth, should expand her literary reputation on this "side of the pond" and gain Gardam many new, and well deserved, fans.
Photos, in order: The author's photo appears on http://www.guardian.co.uk
Eliza suggests she meet Joan in Dacca, where she might have visited the Sonargoan ruins, part of the ancient capital of Isa Khan's kingdom in Bengal.  This photo and others may be seen on http://en.wikipedia.org.
ALSO by Jane Gardam:  The Old Filth Trilogy: OLD FILTH, THE MAN WITH THE WOODEN HAT, and LAST FRIENDS.
Separate novels reviewed here: THE PEOPLE ON PRIVILEGE HILL,      GOD ON THE ROCKS,      CRUSOE'S DAUGHTER,      A LONG WAY FROM VERONA      THE FLIGHTS OF THE MAIDENS