"You know, Batman, even if you're a hero and it seems as if you're not afraid of anything, I know that, in this big, dark room where they tossed us after taking us, even you are just a little bit afraid…Still, we don't need to worry, because my papa's going to come get us out of here. Fly, Batman fly… You're not afraid of the dark, and I can hold onto you as you fly." –Dodo, age ten, talking to his action figure.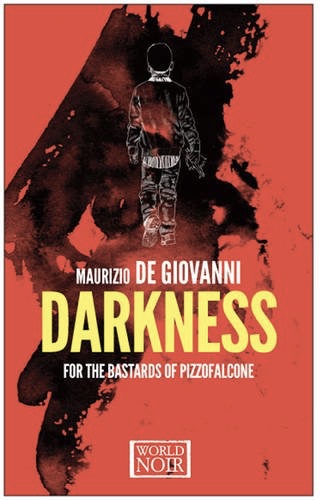 With the release of his tenth novel to be translated and published in English since December, 2012, Neapolitan author Maurizio de Giovanni adds a third noir crime novel to his on-going "Lojacono" series featuring "the bastards of Pizzofalcone." Giuseppe Lojacono, one of four police officers recently transferred from their home precincts to work in a backwater precinct of Naples, is, like his fellow officers, a "problem" employee in his home precinct. The four have been transferred to Pizzofalcone to replace four local officers who have been convicted of dealing with the Camorra, the Neapolitan Mafia. The four new officers, with various special talents, also have special limitations, but each has a chance to reclaim his life if he can keep out of trouble and help solve local crimes. Set in the present, these novels are dramatically different from the seven novels previously published by de Giovanni as part of his Commissario Ricciardi series, all of which are set in Naples in the early 1930s, during the reign of Benito Mussolini.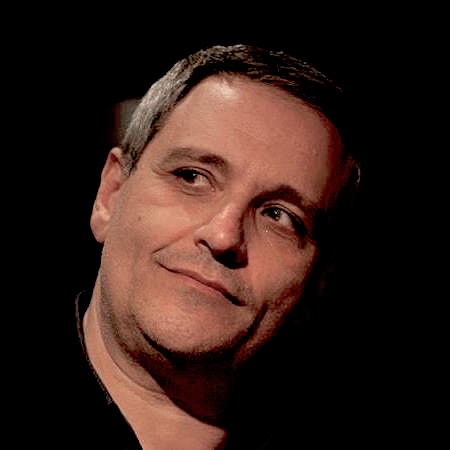 In reading and reviewing de Giovanni's ten novels published over the past four years, I have enjoyed watching the increasing sophistication of his work as he has further developed his ability to create vibrant settings and tense atmospheres. His repeating characters and his plots, which are unusual in that they often contain elements of dark humor, have become more intricate and challenging over time. The seven Commissario Ricciardi novels have won the hearts of readers, with characters who have become so familiar that readers root for their success and mourn their failures, while the neighborhood in which the Commissario lives and works is fully drawn and realistic. The plots in the Ricciardi series deal with all levels of society, including the very poor, the struggling shopkeepers, the clergy, hardworking families, the art and music lovers, and even the aristocracy, of which Commissario Ricciardi is a member, and the historical setting in Naples during the reign of Mussolini adds drama and excitement.  These novels have now sold over a million copies in Italy and throughout Europe and are about to become a television series in Italy.
The books in the Lojacono series are extremely dark, with The Crocodile as dark as it gets.  On three occasions in this novel, a man chooses a young teenager and stalks and and murders the child.  These teens are not trouble-makers.  They are children of whom any parent would be justifiably proud. The brutal, cold-blooded nature of the murders, foreshadowed and then fulfilled, make this the most violent and upsetting of all de Giovanni's novels. The second in the series, The Bastards of Pizzofalcone, feels like the true introduction to the series, with four main investigators being individualized as new characters here and the unusual Pizzofalcone setting being developed. In this novel, the absurdity of the murder of a wealthy woman with a collectible "snow globe" of a ukulele player suggests that de Giovanni may have retreated a bit from the repulsive violence against teenagers in The Crocodile, and returned to the somewhat mellower style more common to the Ricciardi series.
I had great hopes for this current novel, Darkness for the Bastards of Pizzofalcone, since de Giovanni had given just enough individualization of his four main characters in the previous novel, The Bastards of Pizzofalcone, to make me think he might go further this time, bringing his main characters even more fully to life; his use of some trademark humor in that novel also made me think that might continue in this novel. The first half of Darkness…. was in keeping with my high expectations, despite the emphasis on the word "darkness" in the title. The novel begins with the kidnapping of Dodo, a ten-year-old boy who brings his Batman action figure with him.  The boy is not mistreated, despite being confined to a dark room, and he chats with Batman – and the reader – without much sense of fear. That plot line is paralleled throughout by a second line in which a robbery takes place at the home of a well-to-do couple, though what is stolen and why are mysteries. A third line, which is included in the narrative but not as an investigation, involves a priest, Brother Leonardo Calisi, a good friend of Deputy Captain Giorgio Pisanelli, who is suffering from prostate cancer. Brother Leonardo, with whom Pisanelli has lunch once a week at Il Gobbo, ministers to those who are sad and depressed, many of whom die by their own hands.
Lojacono, who was falsely accused of collaborating with the Sicilian Mafia, is partnered in this novel with Alex di Nardo, an expert marksman who shot off her gun in a precinct house for reasons unknown. Francisco Romano, an enormous man with a short temper, known as The Hulk, is matched with Cpl. Marco Aragona, Lojacono's partner in the earlier The Bastards of Pizzofalcone, a "tan man" with a big ego who is a maniac behind the wheel of a car. Each pair of detectives covers a different case. Several italicized interludes of almost poetic quality provide points of view of unknown characters and allow the author to create moods of darkness as reflected in nature. Because of the number of characters and plots, however, little character development takes place, and there is little real connection or conversation among the officers at the precinct house. Some flirting does take place, but there is no real love story. At the halfway point in the book, a horrific revelation – involving a theme I've never seen developed in any other mystery novel – changes what had been a benign view of one character into something much darker and more frightening.
It is also at the halfway point that the novel begins to lose its way. With no single main character to hold it together and none of the plot lines overlapping to any degree, until the end, the broad view of people, places, and themes which we see in the first half, and which de Giovanni implies he will develop, begins to fade into numerous, stand-alone short scenes. Of the conclusion, the less said, the better. While surprises are a goal of most mystery stories ("the butler did it"), the conclusion here feels unnatural, not a plausible part of the narrative, created purely for its disturbing ironies – an out-of-the-blue "gotcha moment" which only the author will enjoy.
ALSO by de Giovanni, the Lojacono series:  THE CROCODILE  (#1),       THE BASTARDS OF PIZZOFALCONE, (#2),      COLD FOR THE BASTARDS OF PIZZOFALCONE (#4),    PUPPIES (#5)
Ricciardi series:     I WILL HAVE VENGEANCE (#1),       BLOOD CURSE (#2),     EVERYONE IN THEIR PLACE (#3),     THE DAY OF THE DEAD (#4),      BY MY HAND (#5),      VIPER (#6),     THE BOTTOM OF YOUR HEART (#7),     GLASS SOULS: MOTHS FOR COMMISSARIO RICCIARDI (#8)     NAMELESS SERENADE, (#9)

Photos, in order:  The author's photo appears on https://luciogiordano.wordpress.com/
The famous ramp road, Pizzofalcone, has some slopes of forty-five degrees:  http://www.imgrum.net
Bro. Leonardo and Det. Capt. Giorio Pisanelli enjoy having lunch together once a week at Il Gobbo:  https://www.yelp.fr/
The Basilica Santissima and its monastery are where Bro. Leonardo is based.  Photo by Alex Ranaldi. https://commons.wikimedia.org
A surprise discovery is that "Tan Man" Aragona lives at the elegant Hotel Mediterraneo, where he enjoys eggs and bacon served to him every morning by Irina, "an angel disguised as a waitress." http://www.bluwelcometravel.com
The panorama shot of Naples is from https://meta.wikimedia.org/
ARC:  Europa Editions
DARKNESS FOR THE BASTARDS OF PIZZOFALCONE

REVIEW. Lojacono series. Italy, Mystery, Thriller, Noir

Written by: Maurizio de Giovanni

Published by: Europa Ediitions

Date Published: 08/02/2016

ISBN: 978-1609453374

Available in: Ebook Paperback