Note: Jane Gardam is the only woman in history to have been WINNER of two Whitbread Awards for Best Novel of the Year.  She has also been appointed Officer of the British Empire (OBE) by the Queen in 2009.
"On the way home [Old Dulcie] decided to get eggs from the farm.  There was a wooden box hung on a field-gate.  It had been there fifty years.  You took out the eggs and left the money.  Beautiful brown eggs covered in hen-shit to show how fresh they were.  Today she opened the flap of the box and there were no eggs and no money but a dirty-looking note saying, 'Ever Been Had?' "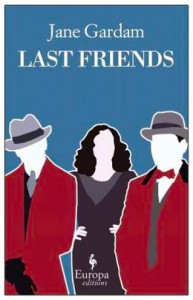 In many ways this anecdote from Jane Gardam's Last Friends epitomizes the bittersweet, often ironic, style of this third book of an unforgettable trilogy.   The first novel, Old Filth, tells the story of Sir Edward Feathers, a "Raj-orphan" born in Malaya, unloved by his parents.  As was the tradition, he was sent alone at age six to be schooled in England, halfway around the world.  His adult career lives up to the adage, "Failed inLondon, Tried HongKong," resulting in his nickname, "FILTH."  In Hong Kong, he marries Betty MacDonald, also a Raj orphan, and leads an unexciting, though professionally distinguished, life as a judge representing the Crown and the Empire.  The second novel, The Man in the Wooden Hat, is Betty's story, a story of her marriage to Filth, a man she respects but has never really loved, though she enjoys a great deal of freedom to pursue her own interests.  Each of these novels is written in a different style befitting the two different characters.   Filth's story, subtle and sophisticated, is filled with ironies, while Betty's is much more down-to-earth, revealing simultaneously her romantic nature and the enduring commitment she and Filth have to each other.  Both novels are filled with wryly humorous moments, lively dialogue which clearly establishes the characters and their attitudes towards others, and memorable scenes in which they separately display their feelings about their lives together.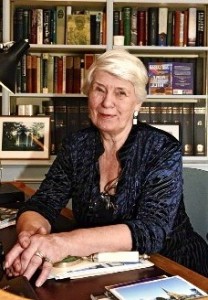 Last Friends, the third novel, is ostensibly the story of Sir Terence Veneering, a man of mysterious origins, the lifelong rival of Filth, rumored to have been Betty's lover.  This is, however, the culmination of the trilogy, and as such, it reveals almost as much about Filth and Betty and their relationship with each other as it does about Veneering and their separate relationships with him.  As the novel opens, many decades have passed since they were young foreign service officers, and Betty has been dead for several years.  Now friends and relatives are traveling from the tiny Dorset village of St. Ague, where Filth and Veneering both lived in retirement, to London for the funeral of Filth at Temple Church, the second such trip they have made in just a few months – Veneering's funeral was held there just a few months before.
Leading the group from St. Ague is the irrepressible Old Dulcie Williams, the village elder and widow of "Pastry Willy" Williams, a judge also in the foreign service, who performed the wedding of Filth and Betty.  Clearly dotty, though never shy in expressing her opinions, Dulcie provides an unusual point of view from which to learn the backstories of other characters, since she "sees" events which may or may not be real, has conversations with people who are long dead, and ignores anything (like the increasingly urgent communications from the bank) that might have the potential to complicate her life.  She no longer even remembers her husband Willy or what he looked like:  "Tags and watchwords, she thought.  That's what all the love and passion comes down to.  We never really talked.  And imagine, sex!  Extraordinary!  I suppose we did it?  Susan was such a lovely baby."
As Dulcie makes ready for the trip to London, she sees Fred Fiscal-Smith, a mutual friend of her and her husband, tramping up the hill towards her house.  Fiscal-Smith, a retired solicitor who served as Filth and Betty's best man and also knew Veneering, has come down from Darlington, near the Scottish border, and is the "meanest," most impecunious, person Dulcie has ever known.  He hopes to spend the night and perhaps longer at her house after the funeral.  It is in this section that Gardam writes some of her funniest scenes ever, filling them with hilarious patter worthy of the best dramatic comedy. A classic scene in which Dulcie and Fiscal-Smith get locked in the church in St. Ague is laugh-out-loud funny, not a description one normally associates with Gardam, who is usually so subtle and sly with her wit and irony. Her sensuous descriptions add further life to the scene:  "Inside, the church scowled at them and blew a blast of damp breath.  Hassocks looked ready to sprout moss and there was the hymn-book smell…Rows of regimental flags hung drooping down the side-aisle like shredding dish cloths, still as sleeping bats."
Gradually, both Dulcie and Fiscal-Smith reveal the background of Veneering, Filth's lifelong rival, and the extensive, even intimate, connections among these characters.  The reader learns about Veneering's Russian acrobat father and sixteen-year-old British mother, his early childhood in rural Herringfleet, his escape from the Blitz, his eventual education, his connections with Fiscal-Smith and with Edward Feathers (Filth) and his long, often parallel career with that of Filth.  Dulcie's information sometimes feels as if it has been retrieved from the "wooden box hung on a field-gate" in the opening quotation.  Whether the reader gets "fresh eggs" from her memory box or the ironic, unstated message "Ever Been Had?" depends on the time and circumstances under which Dulcie yields up her recollections.
At her (surprisingly) boisterous best here, Gardam still manages to create scenes of sensitivity and understanding, especially toward Fiscal-Smith, a sad and lonely old man.  Throughout, Gardam recreates a vibrant and rich background, filled with details presented through unique images and observations.  Her control of her material, her insights into people and places, and her wonderful humor infuse all of her novels, and with this trilogy, she hits her peak.  While some might argue that this novel is a stand-alone (and it is, in terms of its focus and sense of direction), it will be far more memorable to those who have read the novels which have come before it and fully understand the novel's contexts.  A lively and memorable trilogy which lovers of literary fiction will celebrate for its ironies and insights, this trilogy  begs to be made into a film or TV series.
ALSO by Jane Gardam:  In the Old Filth Trilogy:  OLD FILTH,     THE MAN IN THE WOODEN HAT,   and   LAST FRIENDS

Separate novels, not part of the trilogy:  THE PEOPLE OF PRIVILEGE HILL, THE QUEEN OF THE TAMBOURINE,     GOD ON THE ROCKS,      CRUSOE'S DAUGHTER,     A LONG WAY FROM VERONA     THE FLIGHTS OF THE MAIDENS
Photos, in order: The author's photo appears on http://wisewordsfestival.co.uk
The Temple Inn Church, by David Monniaux, 2005, is from http://commons.wikimedia.org
St. Margaret's Church in Herringfleet, with its Norman tower, dates from about 1200 A.D. and may be found here:
http://www.suffolkchurches.co.uk/herringfleet.htm
The Broads, a National Park, includes areas of both Norfolk and Suffolk, and may be found on
http://en.wikipedia.org/wiki/The_Broads_National_Park
The Malta cliff top is part of a hiking adventure on http://www.wanderlust.co.uk/
ARC:  Europa