"Reading is the sole means by which we slip, involuntarily, often helplessly, into another's skin, another's voice, another's soul." — Joyce Carol Oates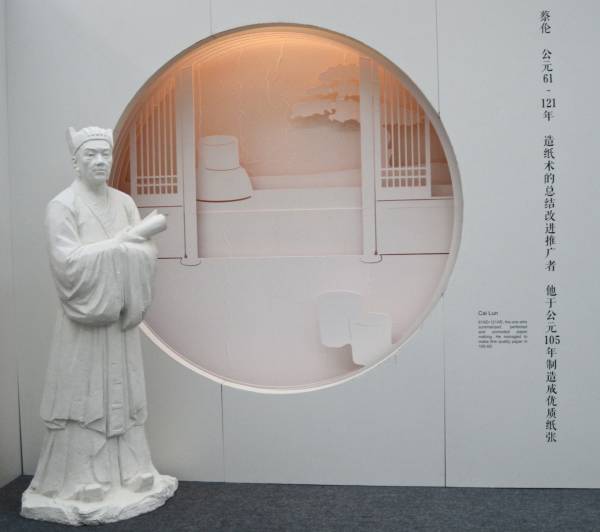 Book Expo America, held at the Javits Center in New York City for the past few years, opened its last Expo there on Wednesday, May 27, 2015 – May 29, 2015.  Next year it, and its companion Book Con (which is held the weekend after Book Expo concludes), will move to Chicago for the Big Event(s).  As always, the enthusiasm was high as booksellers, librarians, reviewers, publishers, agents, and other book professionals gathered to see and hear what the publishers have planned for the next six months.  Talks, panel discussions, breakfasts with authors, individual meetings with favorite publishers, and autograph sessions in which fans can meet favorite authors and receive signed advance review copies of new books make the lines long, the aisles crowded, and the excitement palpable.  This year China was the featured country (last year it was the United Arab Emirates), and a large center section of the exhibition hall was reserved for books from and about China.
The biggest banners, some of them extending across the entire lobby outside the exhibition hall give an immediate clue about which books will probably be receiving the greatest amount of publicity and promotion.  Prominently featured was an enormous banner for Harper Lee's GO SET A WATCHMAN, due in July, so large it was difficult to fit all of it into one photograph.  Lee Child's latest Jack Reacher novel, MAKE ME, due in September; Brandon Stanton's book featuring the HUMANS OF NEW YORK series, due in October; and Mitch Albom's THE MAGIC STRINGS OF FRANKIE PRESTO, due in November, were some of the other books with huge, attention-getting banners.
International fiction coming up in the next few months, which will also be gaining some attention (I hope), includes:
Deborah Levy-Bertheart—THE TRAVELS OF DANIEL ASCHER (May), described as a "sensation in France…a story about literary deceptions, family secrets, and a thrilling quest for the truth," as two people uncover secrets hidden since the Occupation in World War II.
Rob Doyle—HERE ARE THE YOUNG MEN (June), set in Dublin after the collapse of Ireland's "Celtic Tiger" economy.
Elizabeth Taylor—A VIEW OF THE HARBOUR (June), a classic from 1947, republished by New York Review Books, one of her many wry and wonderfully observed novels of the 1940s to 1970s.  She is most famous in the US for her novel MRS. PALFREY AT THE CLAREMONT. Also, ANGEL and A GAME OF HIDE AND SEEK.
Dario Fo—THE POPE'S DAUGHTER (August), Lucrezia Borgia tells her own side of the "story."
Naja Marie Aidt—ROCK, PAPER, SCISSORS (August), set in Denmark, written by an author from Greenland.
Patricia Duncker—SOPHIE AND THE SYBIL (August), set in Victorian England, with a lively portrait of author George Eliot (the Sybil), as she is completing MIDDLEMARCH.
Gabriel Urza—ALL THAT FOLLOWED (August), "a psychologically twisting novel about a politically charged act of violence" in the Spanish Basque country.  Inspired by a true story.
Andrei Makine—A WOMAN LOVED (August), a fictionalized novel of Catherine the Great by a Russian author who lives in France.  He is author also of THE LIFE OF AN UNKNOWN MAN.
William Boyd—SWEET CARESS (September), about a female photographer from the early 20th century, set in London, Berlin, New York, and Europe up through the Second World War.  He has also written WAITING FOR SUNRISE and  NAT TATE, AN AMERICAN ARTIST.
Stuart Neville—THOSE WE LEFT BEHIND (September), another of his famous Belfast thrillers.  ALSO by Neville, COLLUSION
Elena Ferrante—THE STORY OF THE LOST CHILD (September), the fourth of her Neapolitan novels about the relationships and markedly different lives of Lila and Elena from their childhood through their careers, families, and late adulthood.  ALSO by Ferrante:  TROUBLING LOVE, a standalone,
MY BRILLIANT FRIEND (#1 of the trilogy),

THE STORY OF A NEW NAME  (#2), and  THOSE WHO LEAVE AND THOSE WHO STAY (#3)

Valeria Luiselli—THE STORY OF MY TEETH (September),  an experimental novel set in Mexico. (She is on my Favorites list for 2014 for FACES IN THE CROWD).
Susan Abulhawa—THE BLUE BETWEEN SKY AND WATER (September), about the women in Palestine and Gaza who must become the breadwinners and guardians of the family.
Anthony Marra—THE CZAR OF LOVE AND TECHNO (October), a collection of stories, most of them set in Russia and the USSR under Communism.  Also by Marra:  A CONSTELLATION OF VITAL PHENOMENA, set in Chechnya.
Jeanette Winterson—THE GAP OF TIME (October), a modern retelling of Shakespeare's THE WINTER'S TALE, published by Hogarth Shakespeare.  Also by Winterson:  LIGHTHOUSEKEEPING
Simon Mawer—TIGHTROPE (November), set in post-war England.  Also by Mawer:  TRAPEZE and    THE GLASS ROOM
Oscar Hijuelos—TWAIN AND STANLEY ENTER PARADISE (November), about explorer Henry Stanley, his artist wife, and his friend Mark Twain during their trip to Cuba in search of Stanley's father.  A posthumous novel on which the author had worked for decades, later found among his effects.
Photos, in order: The photo of William Boyd, by Jacques Demarthon/AFP/Getty Images, appears on http://www.theguardian.com/
Chantel Acevedo's recent new book, THE DISTANT MARVELS, is set in Cuba during Hurricane Flora in 1963 and provides a vivid history of the island in just 300 pages.  Photo from http://livestream.com
Simon Mawer's photo may be found on http://brnensky.denik.cz.
All other photos belong to marywhipplereviews.com
One of the large banners outside the exhibition hall announced that Swedish author Stieg Larsson's Millenium Trilogy lives on, though Larsson himself died in 2004. A new author has just published an addition to the series which will be released in the US in September.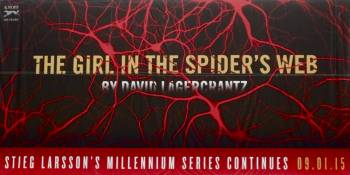 Here's the link: THE GIRL IN THE SPIDER'S WEB: